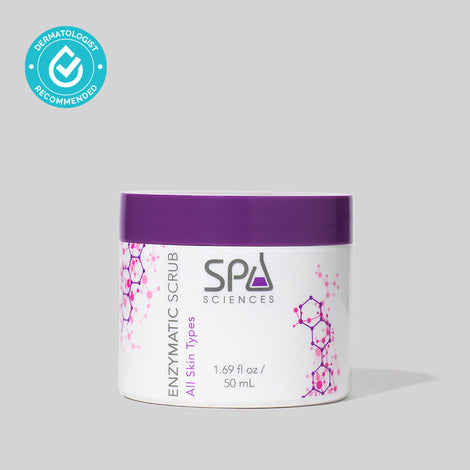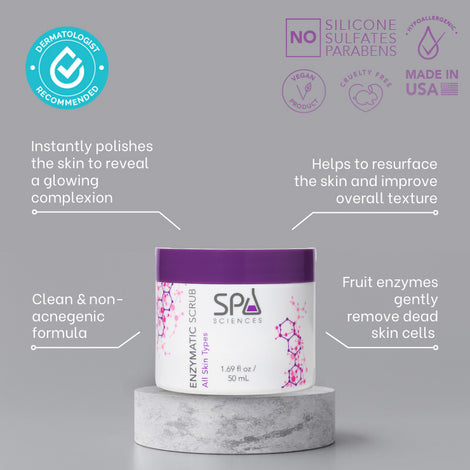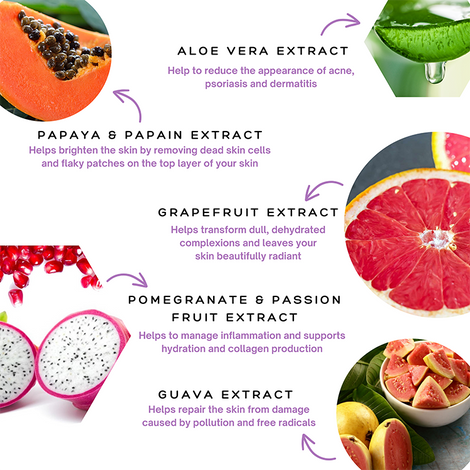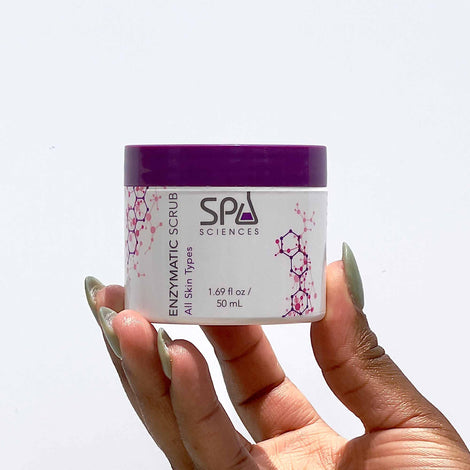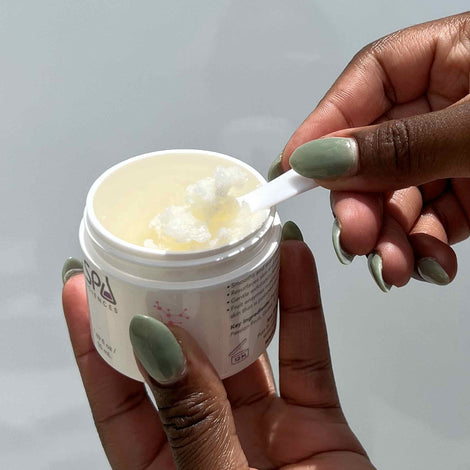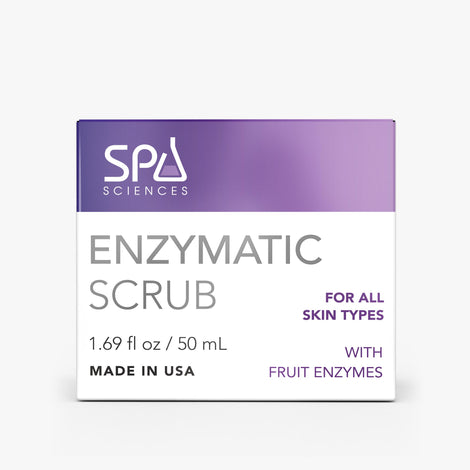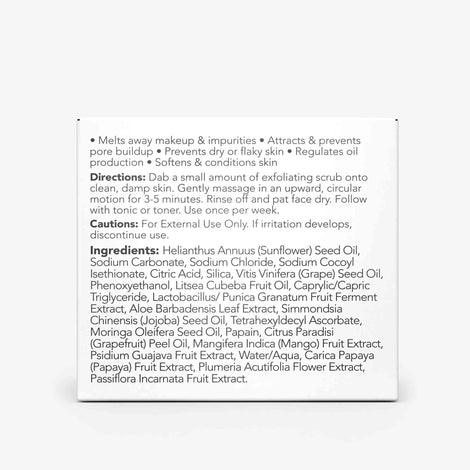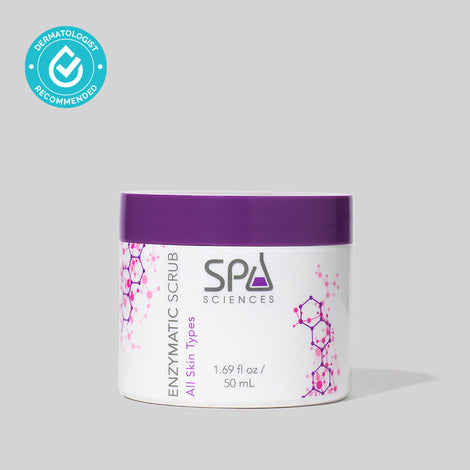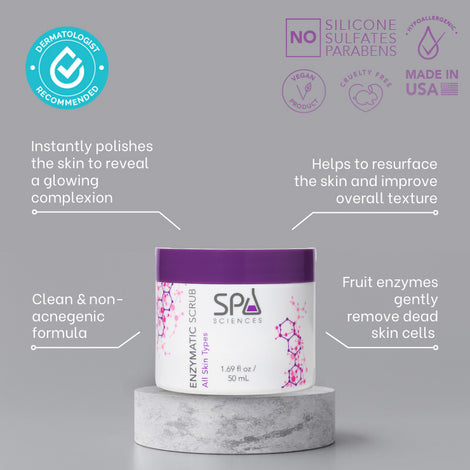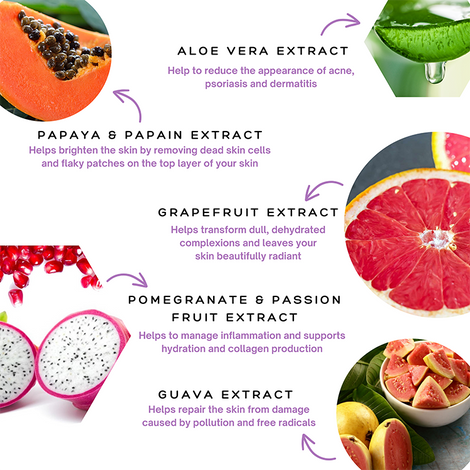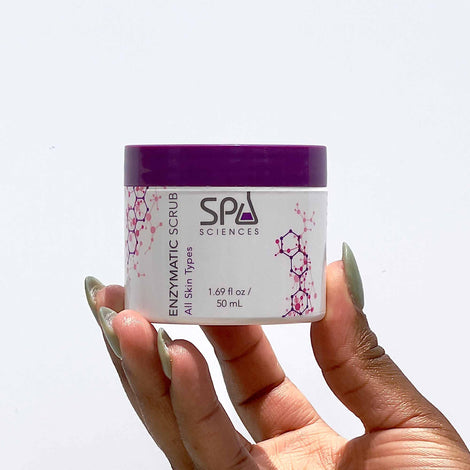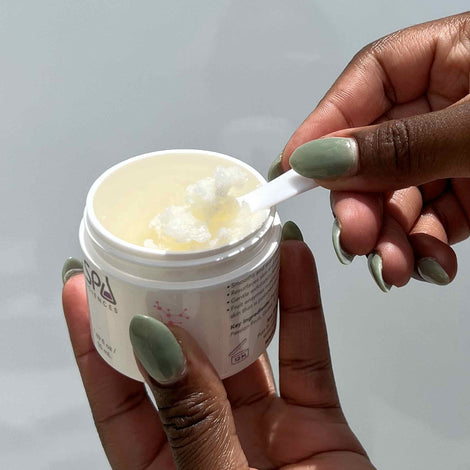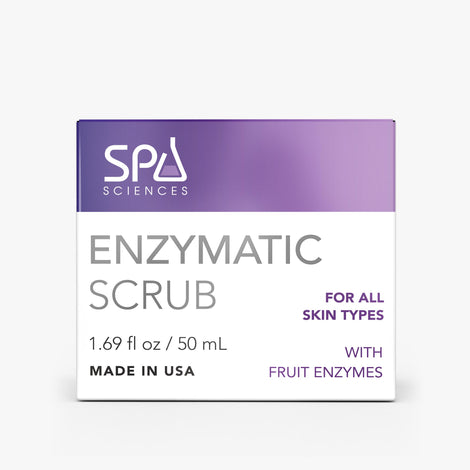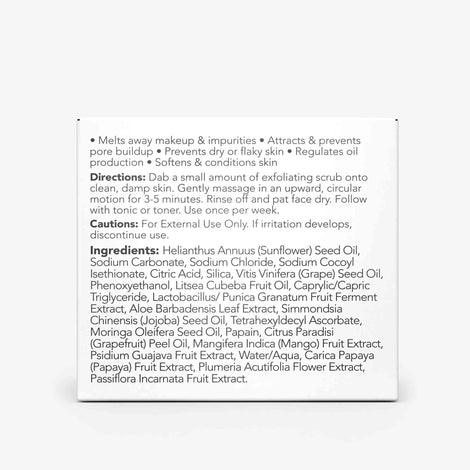 Affordable, yet superior. Spa Sciences is committed to bringing high-quality beauty devices & skincare without breaking the bank.
A gentle, non-abrasive exfoliating cleanser that minimizes the appearance of pores for a soft, smooth, and radiant complexion after the first use. Removes dead skin with the power of fruit enzymes, leaving the skin smooth and glowing. Getting rid of the dead layer of skin reveals a brighter complexion, reduces the appearance of hyperpigmentation, and helps the appearance of overall skin texture.
Use once weekly, before or after cleansing, to get rid of dull skin layers and maintain radiant and healthy skin. Exfoliating allows your skincare products to penetrate the skin deeper and helps to clean your pores, making them appear smaller and preventing future breakouts.
Spa Sciences Enzymatic Scrub is gentle enough for all skin types without compromising effectiveness on mature or dry skin.
Who Should Use it? All Skin Types, including mature and combination.
BENEFITS
● Papaya and Grapefruit enzymes gently exfoliate the skin, diminishing the appearance of discoloration and dry/dead skin.
● Pineapple and Pomegranate enzymes help clear congestion and reduce the look of enlarged pores.
● Jojoba seed oil minimizes the appearance of pores.
● Fruit enzymes remove dead skin cells to reveal polished and smooth skin.
● Gentle exfoliation helps reveal smooth, glowing skin.
● Helps to smooth and even out the complexion by helping to reduce texture.
● Packed with powerful antioxidants, fruit enzymes, and ferulic Acid.
● Helps to deeply clean congested pores for a more flawless complexion.
● Helps to improve overall skin texture after the first use by exfoliating and polishing the skin.
● Helps to even out skin tone, reduces the appearance of visible flaws, and leaves skin nourished.
● Non-acnegenic.
● Non-comedogenic.
● Made with all vegan ingredients, free of parabens and fragrances.
HOW TO USE
Dab a small amount of exfoliating scrub onto clean, dry skin. Gently massage in a circular motion for 3 minutes. Rinse off and pat face dry. Use once per week.
KEY INGREDIENTS
Aloe Vera Extract
● Helps rejuvenate the skin from within due to anti-inflammatory and soothing properties.
● Moisturizes, fights aging, and helps reduce blemishes and infections on the face.
Papaya Extract
● Natural and effective exfoliating properties to help brighten the skin by removing dead skin cells and flaky patches on the top layer of your skin.
● Attributed to soothing skin irritations and its anti-inflammatory properties for acne and blemish-prone skin.
Grapefruit Extract
● Rich in the anti-oxidant Beta Carotene transforms dull, dehydrated complexions and leaves your skin beautifully radiant.
Pineapple Extract
● Prevents premature skin aging, gently exfoliates, minimizes pore appearance, and protects the skin.
Pomegranate Seed Extract
● High in Vitamin C to help protect the skin and reduce cellular damage, decreasing the appearance of age spots and wrinkles.
Agar Agar Powder
● Provides improved moisture retention, which may help to reduce skin dryness.

FULL INGREDIENT LIST

Helianthus Annuus (Sunflower) Seed Oil/Helianthus Annuus Seed Oil, Sodium Carbonate, Sodium Chloride, Sodium Cocoyl Isethionate, Citric Acid, Silica, Vitis Vinifera (Grape) Seed Oil, Phenoxyethanol, Litsea Cubeba Fruit Oil, Caprylic/Capric Triglyceride, Lactobacillus/Punica Granatum Fruit Ferment Extract, Aloe Barbadensis Leaf Extract, Simmondsia Chinensis (Jojoba) Seed Oil, Tetrahexyldecyl Ascorbate, Moringa Oleifera Seed Oil, Papain, Citrus Paradisi (Grapefruit) Peel Oil, Mangifera Indica (Mango) Fruit Extract, Psidium Guajava Fruit Extract, Water/Aqua, Carica Papaya (Papaya) Fruit Extract, Plumeria Acutifolia Flower Extract, Passiflora Incarnata Fruit Extract.

})