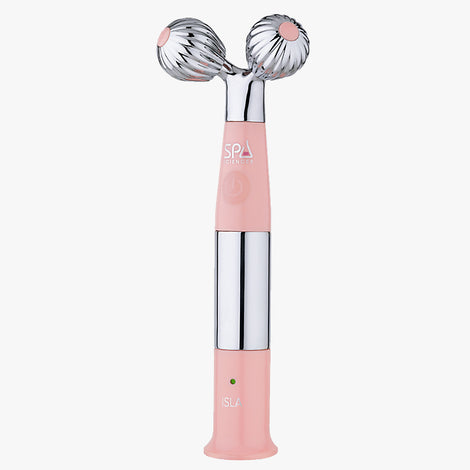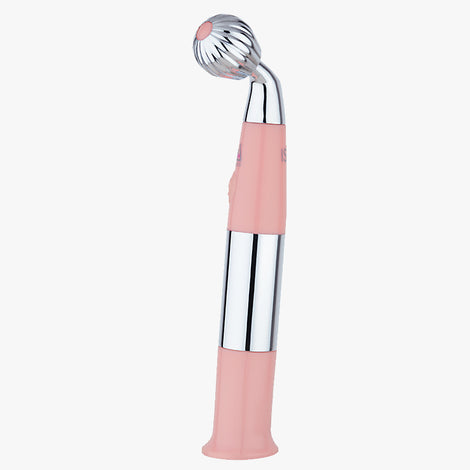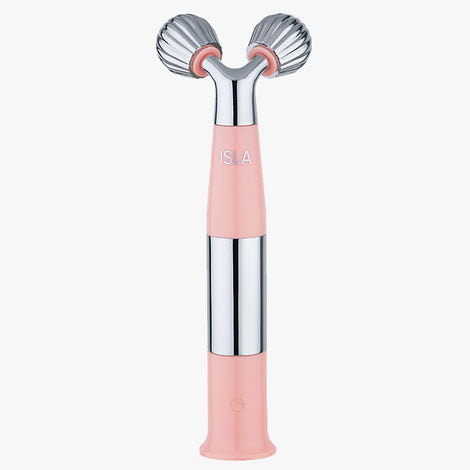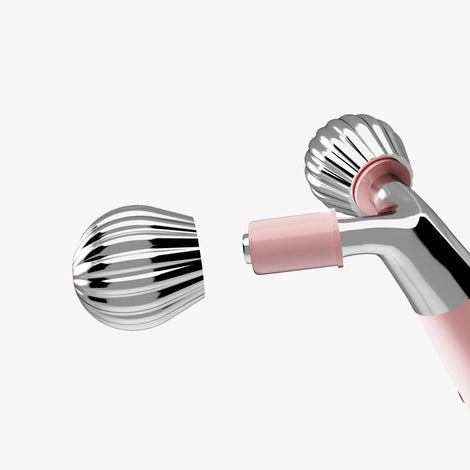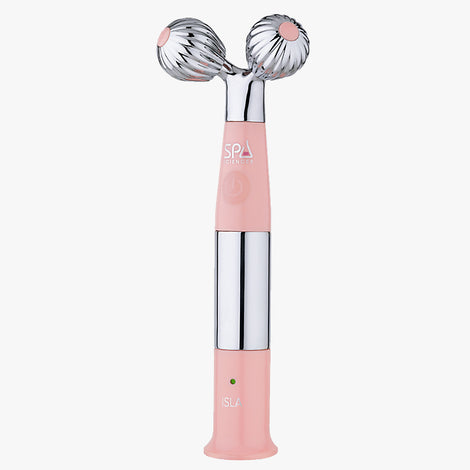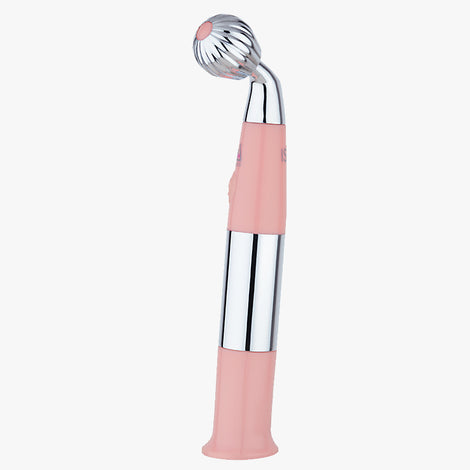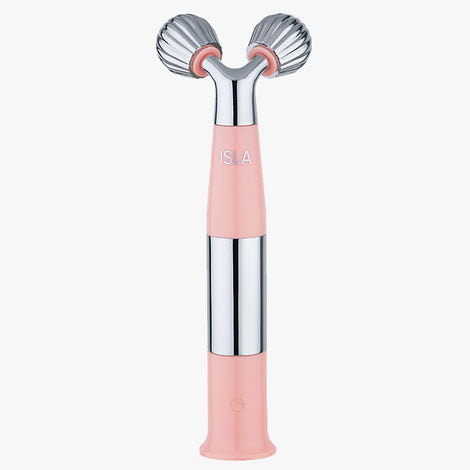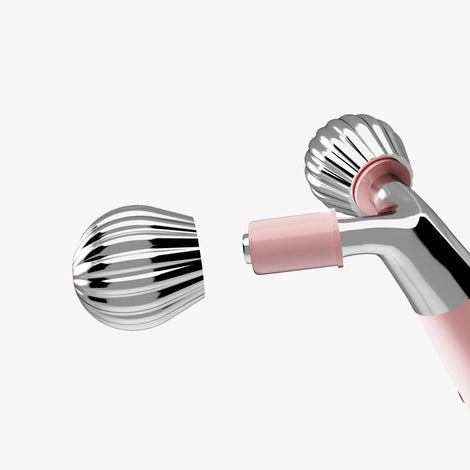 Affordable, yet superior. Spa Sciences is committed to bringing high-quality beauty devices & skincare without breaking the bank.
ISLA is the world's first sonic face & body contouring roller. This face & body contouring roller's detachable treatment globes can be heated or iced to target sagging skin areas. The uplifting sonic technology is used to tone, while soothing and relaxing muscles.
Restore your youth with a more contoured appearance by addressing premature aging areas like the jawline, cheekbones, neck, eye area and lip lines. Gently micro-massage and smooth out fine lines & wrinkles while bringing back a glowing, radiant complexion in the comfort of your own home.
ISLA pairs perfectly with your favorite serum or moisturizer and can also be used with a sheet mask.
Who Should Use ISLA?
All skin types.
FEATURES & BENEFITS
ROLLING MASSAGE

Rejuvenate the face, neck, and decolletage by addressing areas subject to gravity like the jawline, cheekbones, neck, and eye area. Smooth out fine lines & wrinkles, and get a glowing, radiant complexion.

REMOVABLE TREATMENT GLOBES

Use the globes iced to reduce fine lines & wrinkles, decrease puffiness, minimize pores and brighten the complexion. Warm the treatment globes to relieve muscle tension, aid the release of toxins through lymphatic drainage, and increase circulation.

To cool the detachable treatment globes, place them in the freezer or keep them inside your COOL device! To warm the detachable treatment globes, place them in a glass of warm water.

SONIC TECHNOLOGY

Massages the face to contour and increase the absorption of serums, creams, and sheet masks.
WHAT'S IN THE BOX
Please note: Spa Sciences offers a 1-year limited warranty on all devices. Register your Spa Sciences device within 14 days of purchase, and extend the warranty to 2 years of protection at no additional cost.

ISLA Contouring Roller

Detachable Stainless-steel Globe Treatment Heads

USB Charging Cord*

User Manual
*Please note: recommended for use only with 5V 1A or 5V 2A wall charger or via USB slot on your personal computer.
Any wall charger with different specs can cause the unit to overheat.
How to use ISLA
STEP 1Charge ISLA for 9 to 12 hours before first use.

STEP 2Clean the skin on your face and neck. Rinse clean and pat dry.

STEP 3Apply moisturizer, serum, or facial oil on your face.

STEP 4Turn on ISLA by pressing the power button on the control handle.

STEP 5Position ISLA onto the skin and begin rolling from the chin following the jawline. Roll upwards and outwards toward your ear. Repeat up to 5 rolls in each area. Continue by massaging cheeks, around eyes, and forehead. Isla may also be used on the neck and decolletage area. *Pro Tip* DO NOT roll the device up then down or back and forth. Always use an upward and outward movement.

STEP 6After completing treatment, press the control button to power off the device—clean ISLA after every use.

IMPORTANTThe ISLA treatment globes are designed to slide into place so that they can roll when you gently apply pressure and roll the device across your skin.

These treatment globes do not rotate on their own but sometimes the sonic vibrations can cause the globes to move and sometimes spin.

If you notice one of the globes spinning when you power on your ISLA this does not mean it is broken.
User Manual

Check out our user manual below for more information on the ISLA

})