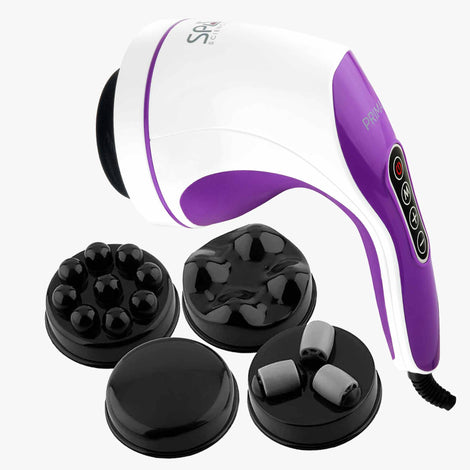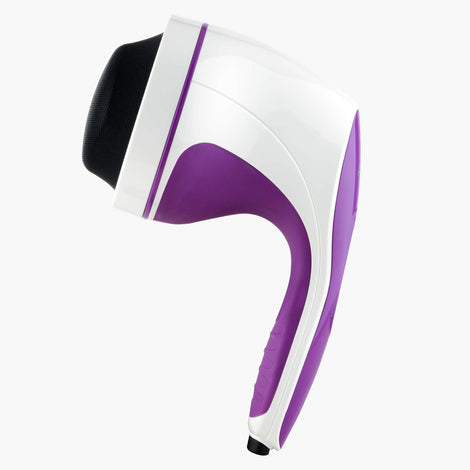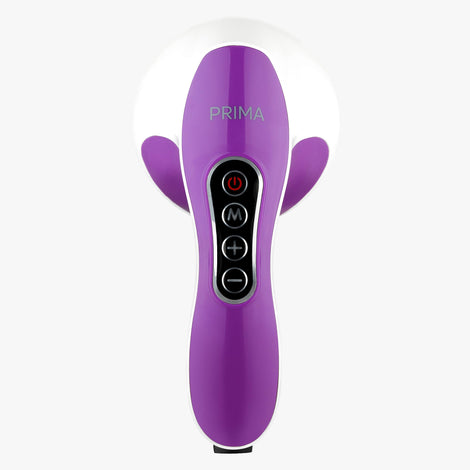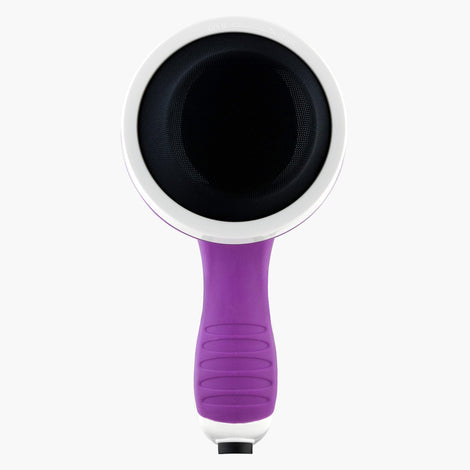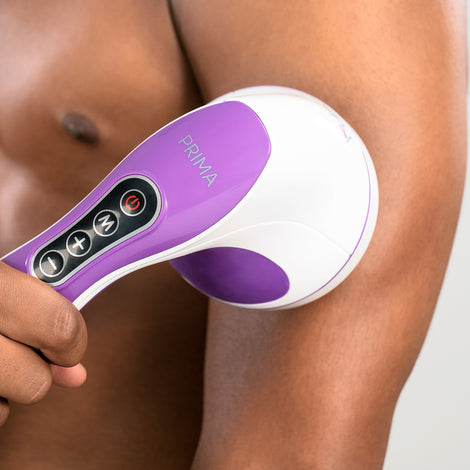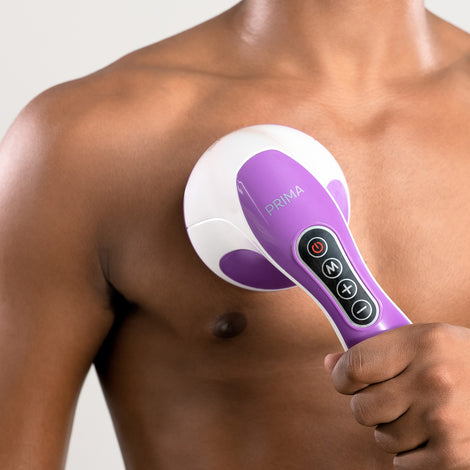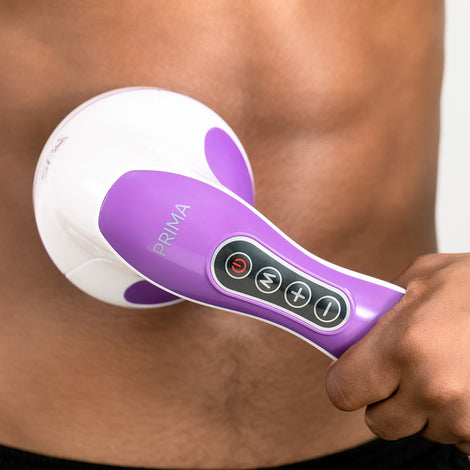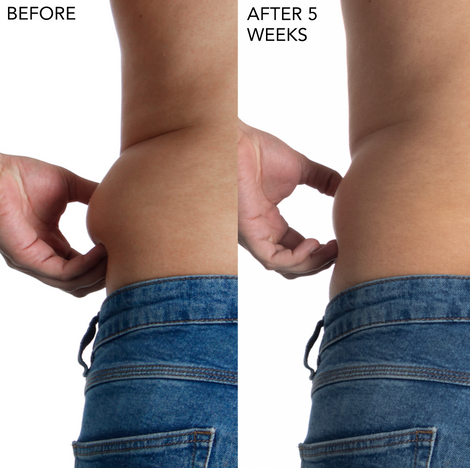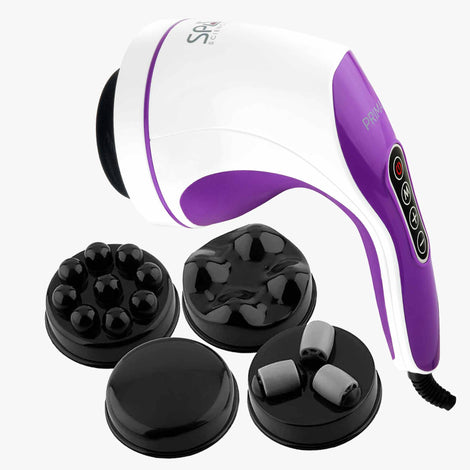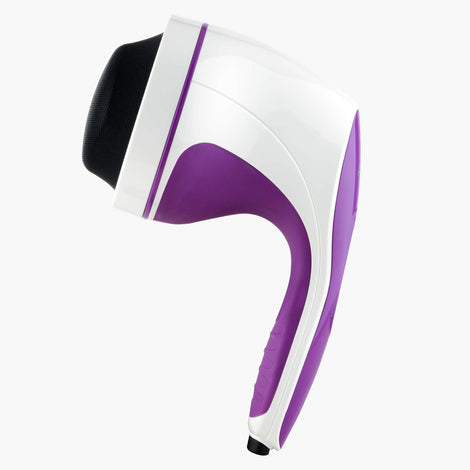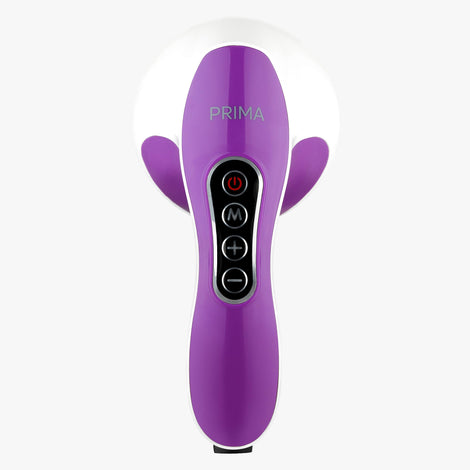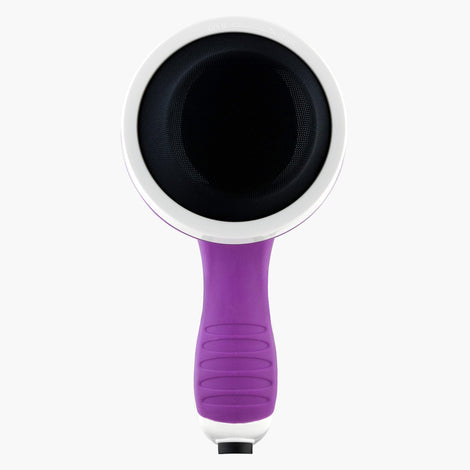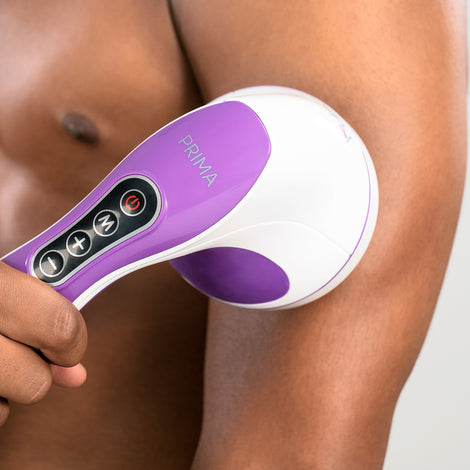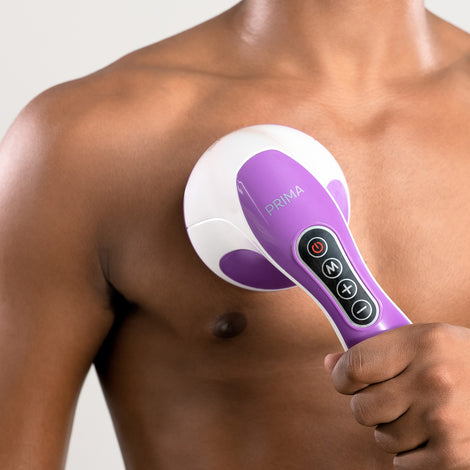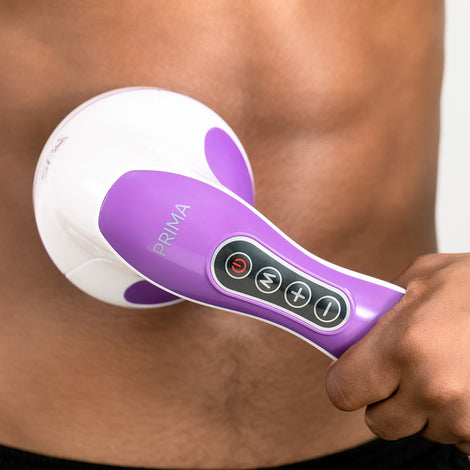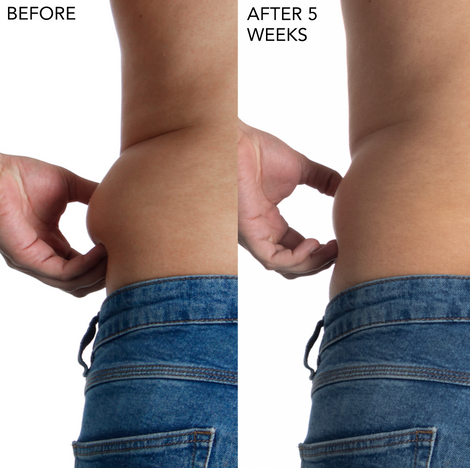 Affordable, yet superior. Spa Sciences is committed to bringing you the next generation of advanced recovery. Recovery is a necessity not a luxury.
PRIMA is an at-home massager with multiple slimming, body contouring, and relaxing benefits.
PRIMA can be used from the neck down to target and help reduce cellulite or fat deposits in the different layers of the skin, using three adjustable intensity levels. Beyond weight loss and fat-reducing benefits, PRIMA helps tighten the skin in sagging areas. This multipurpose contouring and cellulite device has four treatment heads for convenience and precision.
You can count on the following:
4 interchangeable massage heads designed to glide, allowing maximum efficiency and comfort effortlessly
Who Should Use It?
All Body Types.
Features & Benefits
Adjustable Intensity

PRIMA power is adjustable thanks to a high/low intensity switch for increased comfort and efficiency.

Interchangeable Treatment Heads

The different attachment heads easily glide, allowing for a tissue percussion massage, maximum efficiency, and comfort.

Ergonomic Design: The anti-slip handle and streamlined design of PRIMA makes it easy to hold and lightweight.

Tightening of the skin in sagging areas

PRIMA works best for arms, waist, abdomen, hips, and legs.
What's in the box
Please note: Spa Sciences offers a 1-year limited warranty on all devices. Register your Spa Sciences device within 14 days of purchase, and extend the warranty to 2 years of protection at no additional cost.

PRIMA Body Contouring Device

Roller Attachment

Flat-head Attachment

Beaded-head Attachment

Wavy-head Attachment

Mesh-head Attachment

User Manual
How to use PRIMA
STEP 1Attach the treatment head of your choice onto PRIMA. The optional mesh cover is available if needed.

STEP 2To be operated, connect PRIMA to a wall electrical outlet via its incorporated A/C power cord.

STEP 3Always start with the lowest massage speed- Use control buttons to manage speed.

STEP 4Target cellulite and body parts that need massaging. Do not use PRIMA in the same area for more than 15 minutes.

STEP 5Unplug PRIMA once you are finished with your massage session.
User Manual

Check out our user manual below for more information on the PRIMA

})