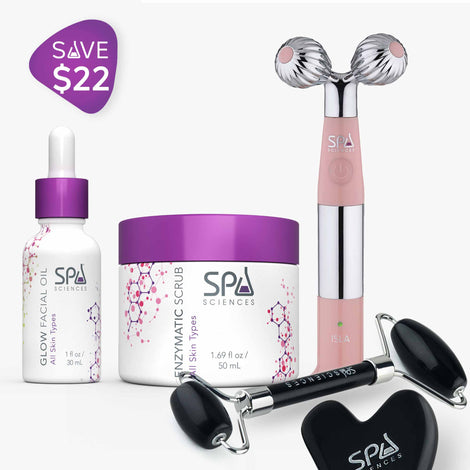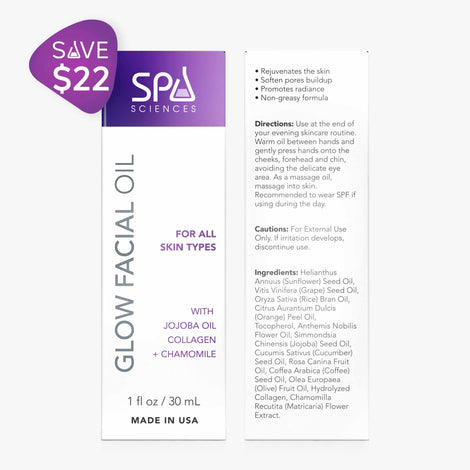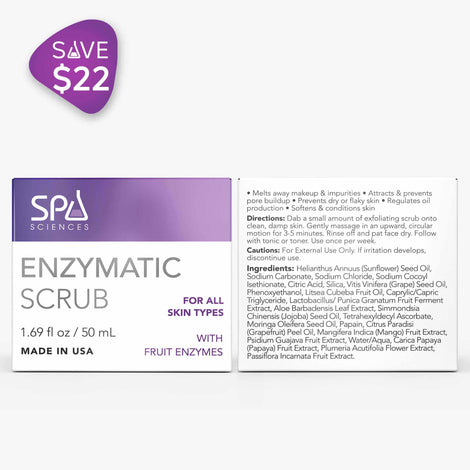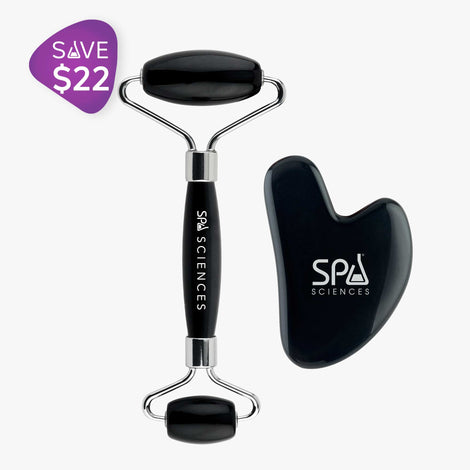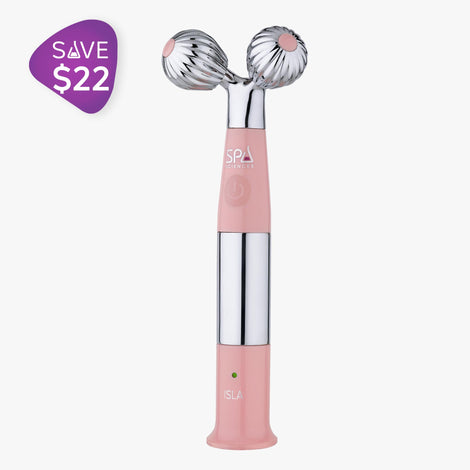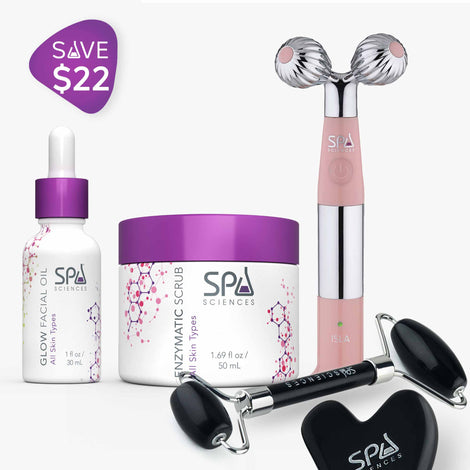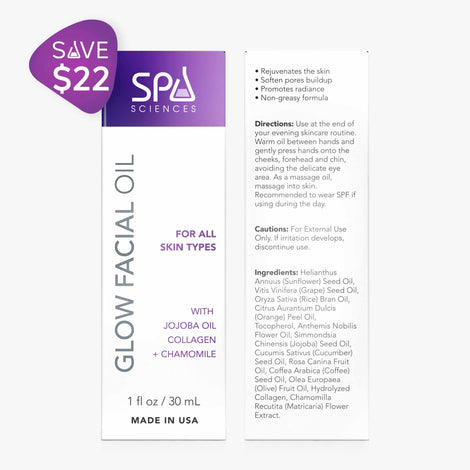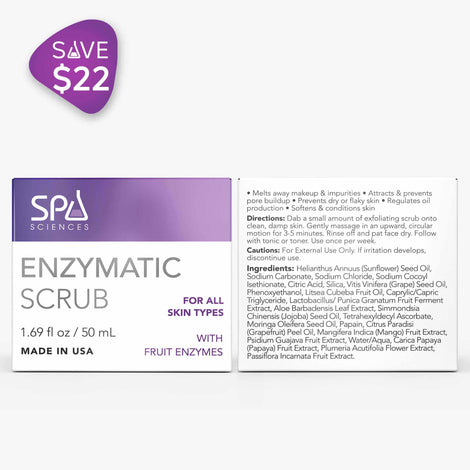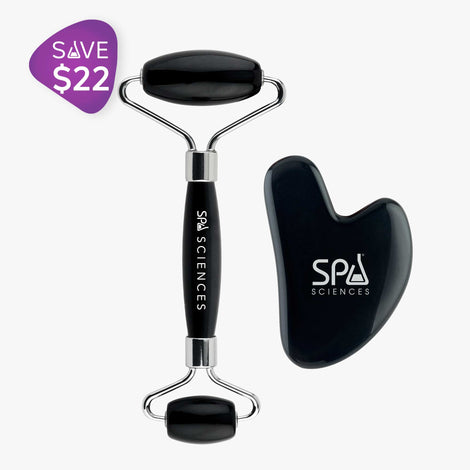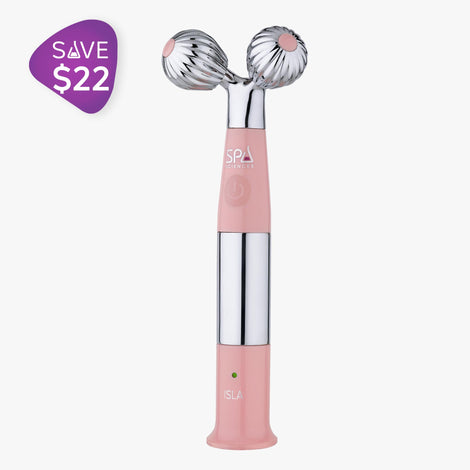 The Contour & Glow Bundle will help you achieve a natural, healthy-looking glow.
What you're getting:
our Revitalizing Glow Facial Oil with Jojoba Oil, Collagen & Chamomile - 1 fl oz,
our Polishing and Exfoliating Facial Enzymatic Scrub with Fruit Enzymes - 1.69 oz
our Obsidian Roller and Gua Sha Set
our Sonic Face & Body Contouring Ice & Heat ISLA Roller

Who should use it?
All skin types.
FEATURES & BENEFITS
The Glow Face Oil is a light, non-greasy oil that helps to hydrate and brighten the skin. It can be used morning and night.
The Enzymatic Scrub is a non-abrasive scrub that adds a touch of warmth and definition to the body.
It can be used as needed on clean, dry skin.
The Gua Sha and the ISLA standby are designed to give you added dimension and a shine that is unparalled.
WHAT'S INCLUDED
Please note: Spa Sciences offers a 1-year limited warranty on all devices. Register your Spa Sciences device within 14 days of purchase, and extend the warranty to 2 years of protection at no additional cost.

ISLA Contouring Roller

Detachable Stainless-steel Globe Treatment Heads

USB Charging Cord*

User Manual
*Please note: recommended for use only with 5V 1A or 5V 2A wall charger or via USB slot on your personal computer.
Any wall charger with different specs can cause the unit to overheat.

+ 1X Obsidian Roller & Gua Sha Set

+ 1X Glow facial Oil - 1 fl oz / 30 mL

+ 1X Enzymatic Scrub - 1.69 fl oz / 50 mL

})