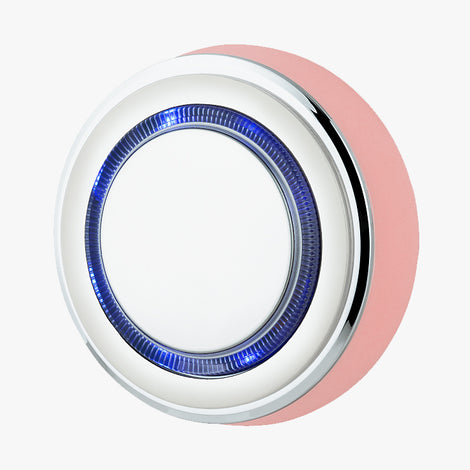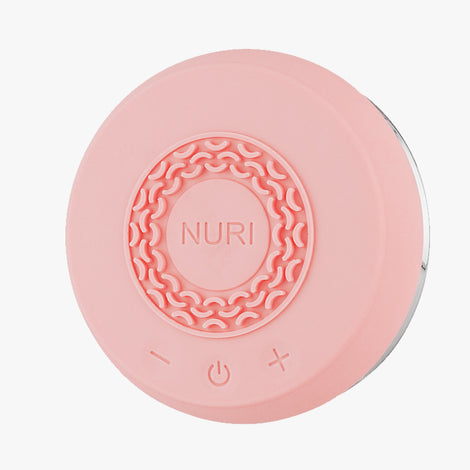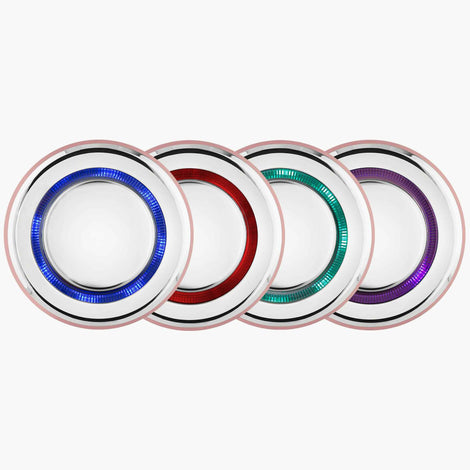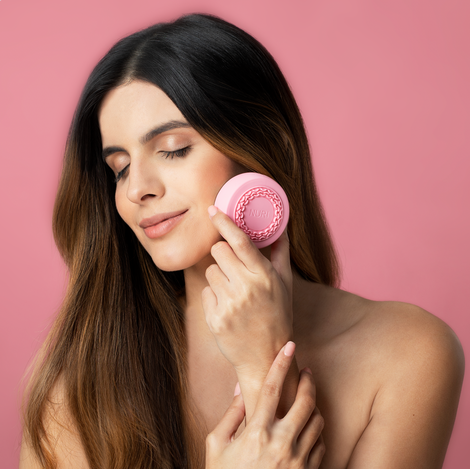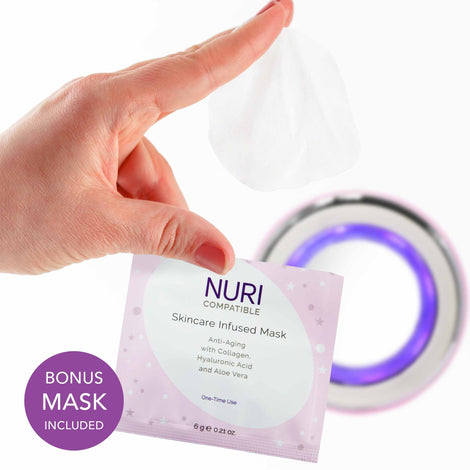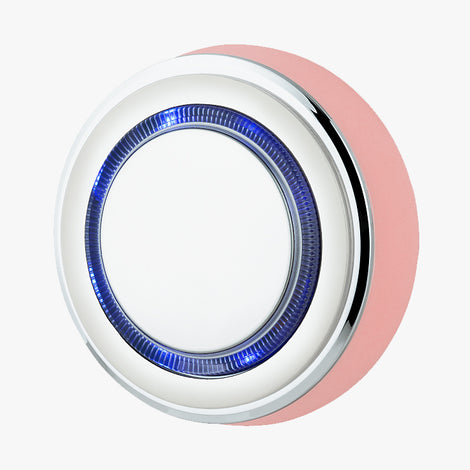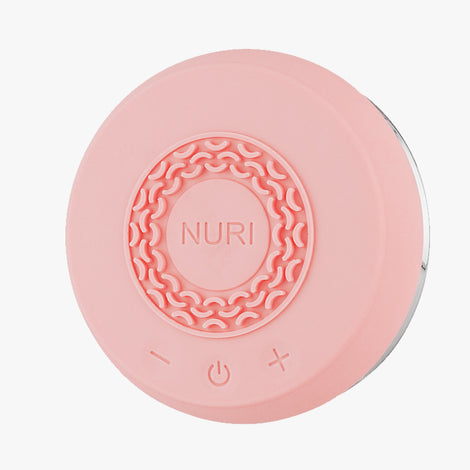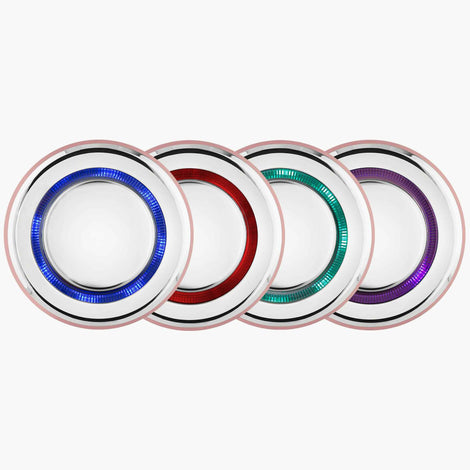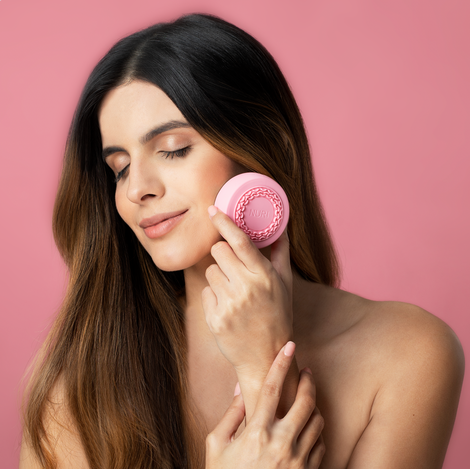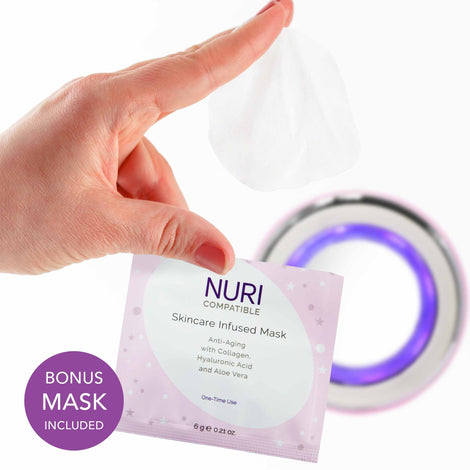 01
Multiple LED Technologies
in 1 Device
Research suggests LED light therapies can
help reduce and improve some skin
conditions and issues.
NURI utilized 4 different LED lights to treat
different skin concerns:
* Red (anti-aging)
* Blue (acne)
* Green (brightness)
* Purple (repairing damaged skin)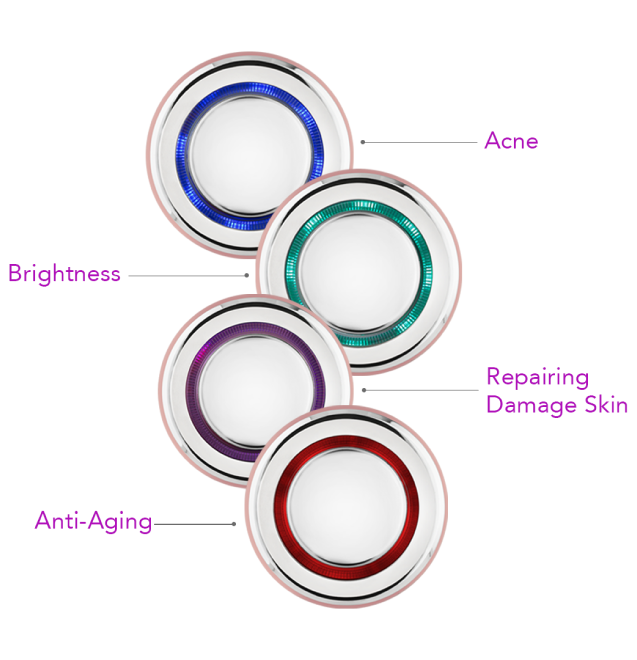 02
Thermal Technology
NURI's thermal technology helps to open
pores, ensuring maximum absorption of
your favorite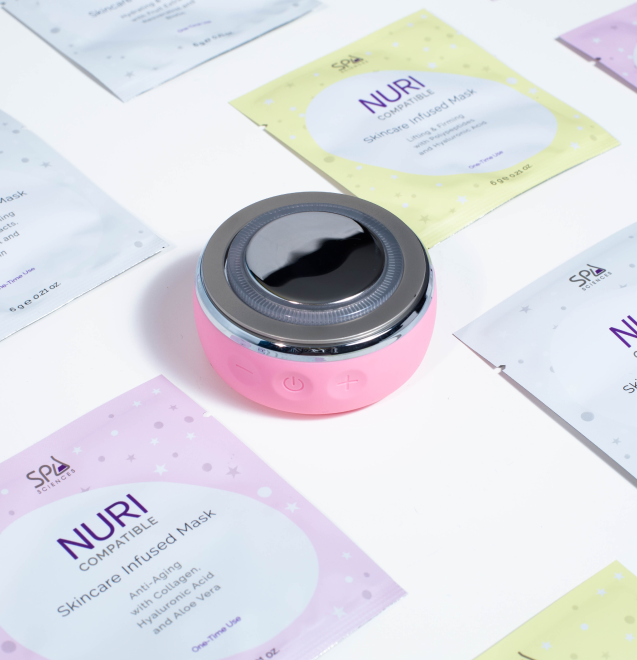 03
Sonic Technology
NURI's sonic technology, when paired
with its thermal capabilities, helps to push
beneficial ingredients in your skincare
products even deeper into your skin!
Additionally, sonic vibrations have been
shown to increase circulation, providing
essential oxygen & nutrients to skin cells
for regeneration and detoxification.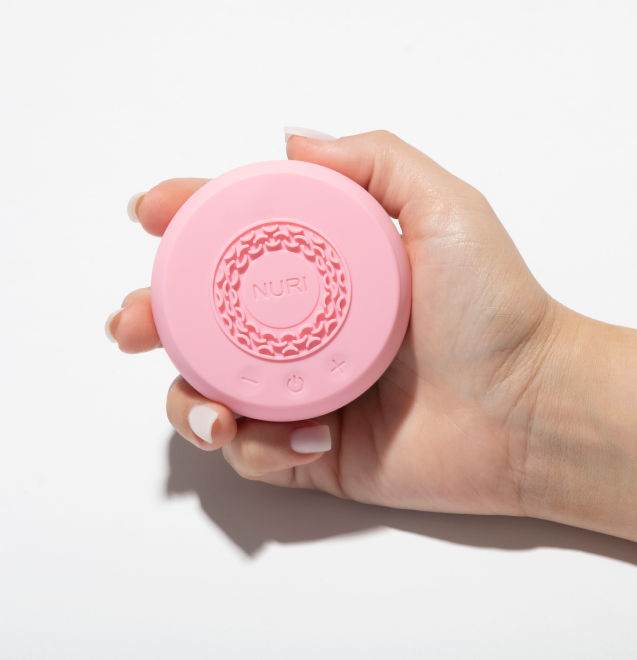 04
Ionic Technology
NURI utilizes negative electrons in ionic
technology to create a circuit, pulling the
positively charged skincare ingredient
deeper into the skin.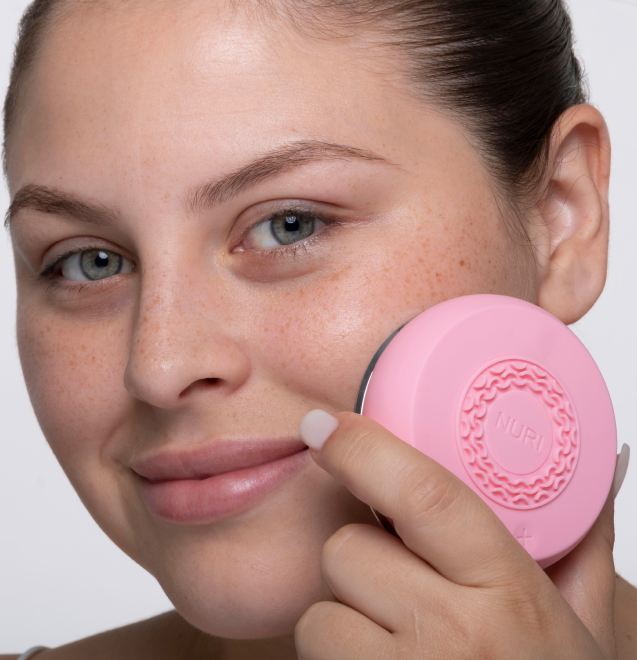 WHAT'S EVERYONE SAYING ABOUT NURI?
Hannah F. - Verified Buyer
Will definitely continue to use!
The Nuri tool is great for my textured skin. After I used it my skin definitely
felt softer and my acne was much better the next day. I will definitely continue
to use this device.
Namami I. - Verified Buyer
Absolutely amazing!
I started using the Nuri Device (which looks super cute and has a cute design) with
the compatible face mask around the end of may. I definitely see a difference in the
results. It helped heal my acne scars and made my face smooth and soft!
Highly recommend you purchase one if you have not!
Erin - Verified Buyer
Love this tool!
I really love this tool! I like to use it with my serums to get them infused into my skin
and I also love to use it when I get a blemish surfacing and I feel like it helps get rid
of it quicker! It's also perfect to travel with as well! It's been a staple in my skincare
routine!
Anaydith B. - Verified Buyer
I LOVE MY NURI!!!!
I love Nuri, it is my favorite product, it is so delicate with my skin that it has no
comparison, it is the best on the market, I love spa sciences for always innovating
in the world of skin care.