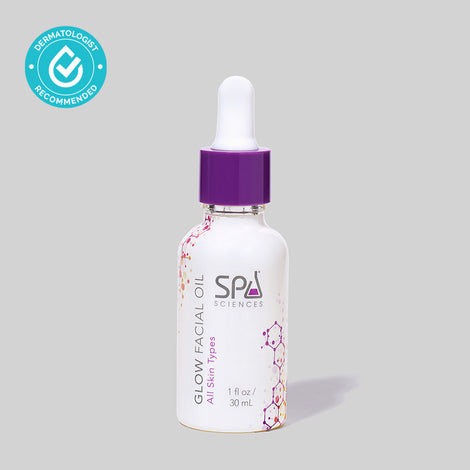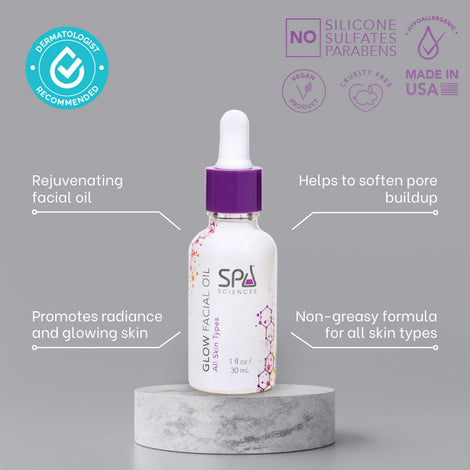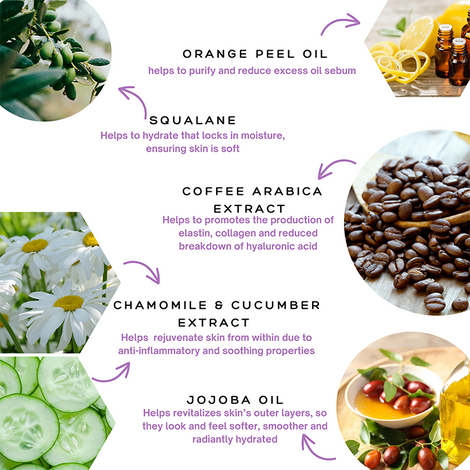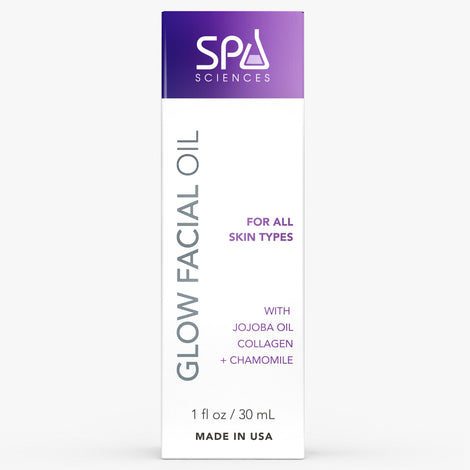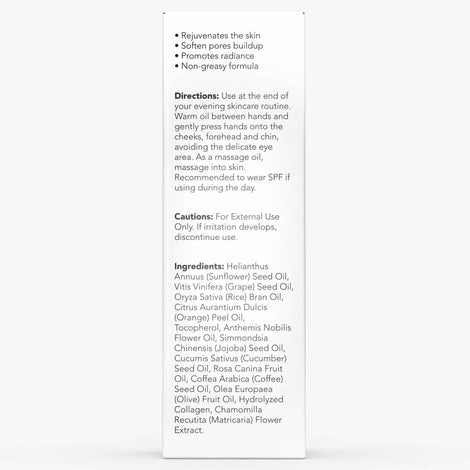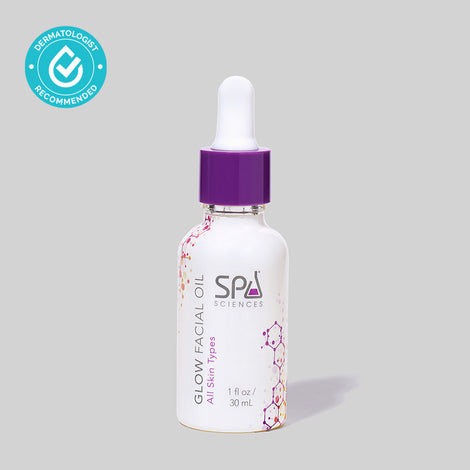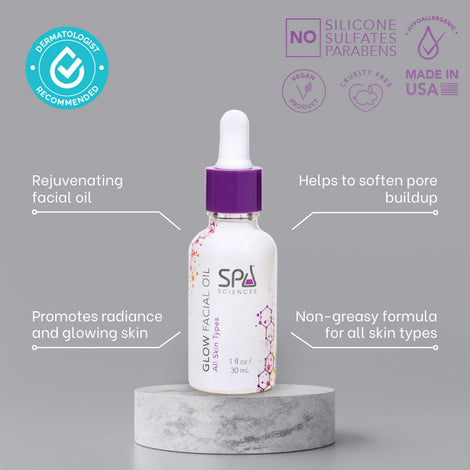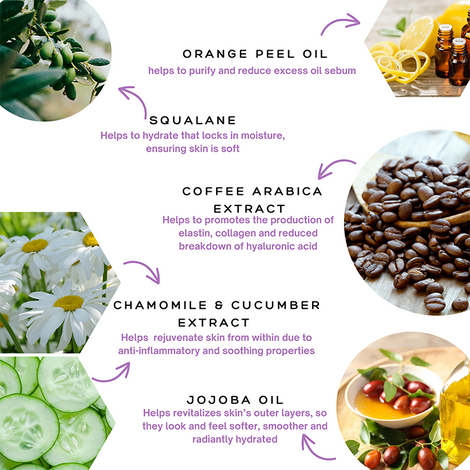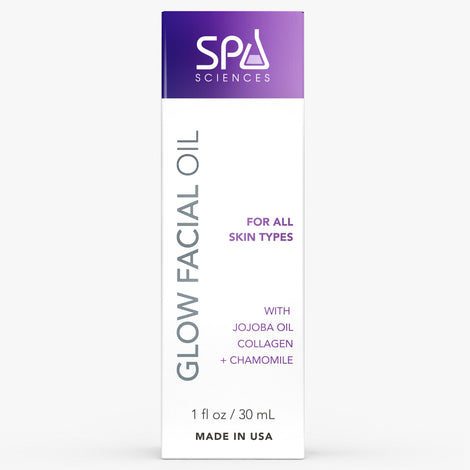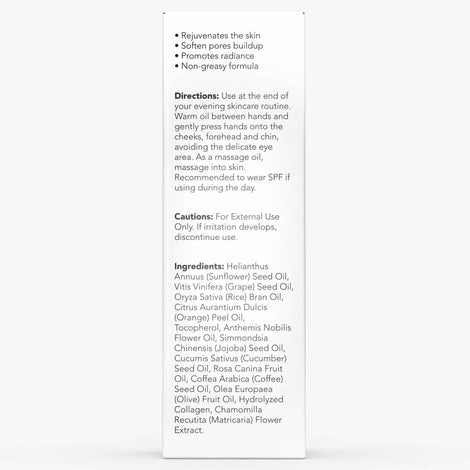 Affordable, yet superior. Spa Sciences is committed to bringing high-quality beauty devices & skincare without breaking the bank.
A quick-absorbing oil with Vitamin C and antioxidants delivers a powerful blend of glow-inducing ingredients for brighter, smoother, and more youthful skin. Lock in hydration and nutrients for a softer, smoother, and revitalized complexion. Help slow signs of aging by increasing elasticity, promoting collagen production, and reducing the breakdown of hyaluronic acid in the skin.
Spa Sciences Glow Facial oil works in replacement of or with cream moisturizers and is excellent to use for a massage with ISLA or GUA SHA.
Who Should Use it? All Skin Types, including mature and combination.
BENEFITS
Chamomile and Cucumber extract calms the skin, great for sensitive skin. Collagen reduces the appearance of fine lines and wrinkles and improves skin elasticity and suppleness. Jojoba oil minimizes the appearance of pores.
● Lock in hydration and skincare products.
● Rejuvenates the skin for a vibrant glow.
● Does not leave skin feeling greasy.
● Soften pores buildup, making it easier to extract over time.
● Improves skin tone appearance and minimizes pore appearance./p>
● Can be used alone or as a final step to a skincare routine.
● Balances oily T-zone, perfect for combination skin.
● Does not clog pores or promote oil secretion.
HOW TO USE
Use it at the end of your evening skincare routine. Warm oil between hands and massage into skin, avoiding the delicate eye area. Perfect to massage with ISLA or Gua Sha. Recommended to wear SPF if using during the day.
KEY INGREDIENTS
Apple Seed Extract
● Help skin maintain youthful elasticity and help produce collagen.
● Protect skin from degeneration, free radicals and UV radiation.
Chamomile & Cucumber Extract
● Rejuvenate skin from within due to anti-inflammatory and soothing properties.
● Powerful antioxidant that protects the skin from environmental aggressors like free radicals and UV exposure.
● Alliviates redness and reduces blemished by reducing bacteria and accelerating cell regeneration.
Rosa Damasca Extract
● Antibacterial and anti-inflammatory properties soothe and calm the skin.
● Tones and works as a gentle astringent, controlling oil production and minimizing pores.
Algae & Coffee Arabica Extract
● Inhibits enzymes that break down collagen in the skin and lead to signs of aging.
● Promotes the production of elastin, collagen and reduced breakdown of hyaluronic acid.
Grapefruit Oil
● Prevents and treats acne with potent antibacterial and antioxidant activity, while strengthening the epidermis.
Hydrolized Collagen
● Help slow the aging of your skin by reducing wrinkles and improving skin elasticity.

FULL INGREDIENT LIST

Helianthus Annuus (Sunflower) Seed Oil/Helianthus Annuus Seed Oil, Vitis Vinifera (Grape) Seed Oil, Oryza Sativa (Rice) Bran Oil, Citrus Aurantium Dulcis (Orange) Peel Oil, Tocopherol, Anthemis Nobilis Flower Oil, Simmondsia Chinensis (Jojoba) Seed Oil, Cucumis Sativus (Cucumber) Seed Oil, Rosa Canina Fruit Oil, Coffea Arabica (Coffee) Seed Oil, Olea Europaea (Olive) Fruit Oil, Hydrolyzed Collagen, Chamomilla Recutita (Matricaria) Flower Extract, Tocopherol.

})