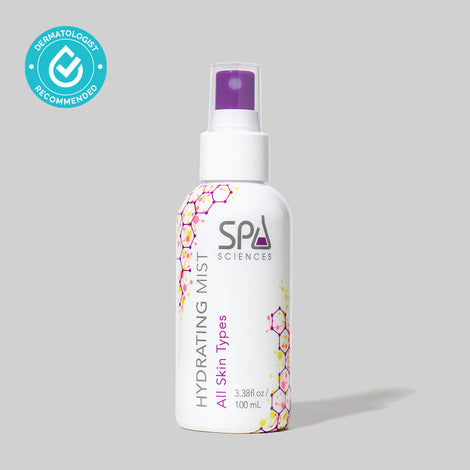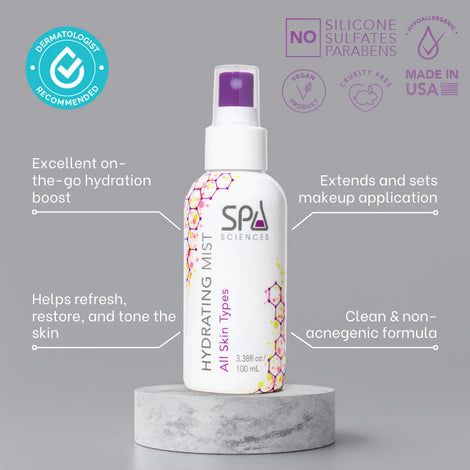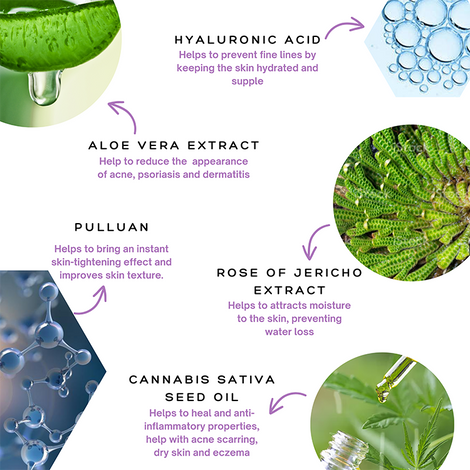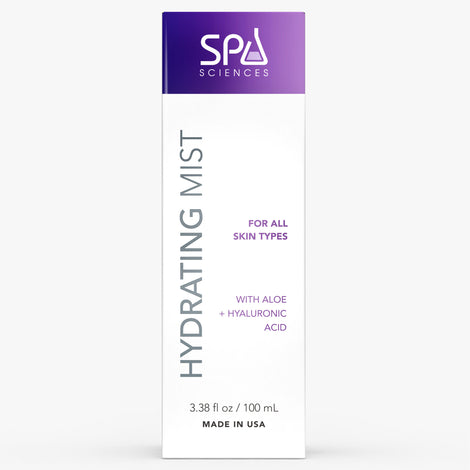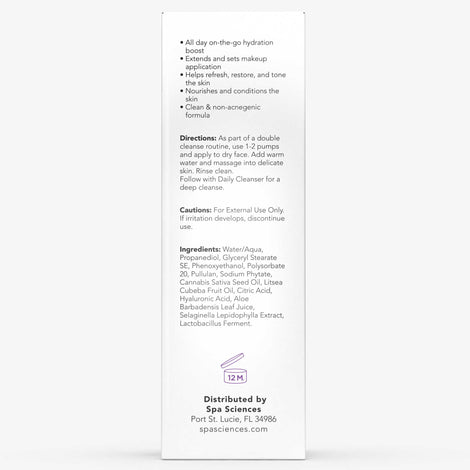 Affordable, yet superior. Spa Sciences is committed to bringing high-quality beauty devices & skincare without breaking the bank.
A blend of antioxidants and hydrating ingredients in a mist provides instant and long-term moisture to the skin while refreshing and boosting skin radiance. Perfect to start or end the day, or even as a mid-day refresher for makeup or bare skin. The mist is convenient as it is easy to use over products; it's also an excellent alternative for those who don't like to use cream moisturizers.
Spa Sciences Hydrating Mist awakens, soothes, and intensely hydrates the skin.
Who Should Use it? All Skin Types, even sensitive skin.
BENEFITS
Aloe Vera refreshes, conditions, and revitalizes skin. Rose of Jericho extract provides intense, long-term hydration and softness. Hyaluronic acid increases moisture & revitalizes the skin's outer layers. Probiotics keep the microbiome balanced and improve skin tone and elasticity while minimizing wrinkles.
● Gives your skin a boost of hydration with a light mist.
● On the go hydration all day long.
● Moisturizes the skin and refreshes makeup.
● Enriched with Vitamin E.
● Helps to refresh & restore the skin and extend makeup wear.
● Deeply nourishes and replenishes the skin with extracts and antioxidants.
● Treats inflammatory conditions.
HOW TO USE
Hold mist 8-10 inches from your face, close your eyes and mouth, and spray a light layer of mist over your makeup or bare skin. Repeat as desired anytime, anywhere throughout the day.
KEY INGREDIENTS
Aloe Vera Extract
● Rejuvenate skin from within due to anti-inflammatory and soothing properties.
● Moisturizes, fights aging and reduces blemishes and infections on the face.
Hyaluronic Acid
● Increases moisture and reduces the appearance of fine lines and wrinkles.
● Revitalizes skin's outer layers, so they look and feel softer, smoother and radiantly hydrated.
Rose of Jericho Extract
● Potent antioxidant that conditions skin and attracts moisture to the skin, preventing water loss.
Pulluan
● Brings an instant skin-tightening effect and forms a sheer film that temporarily and improves skin texture.
Turmeric Extract
● Contains antioxidants and anti-inflammatory components that revive and provide glow and luster to the skin.
Cannabis Sativa Seed Oil
● Soothing, antimicrobial, healing and anti-inflammatory properties, help with acne scarring, dry skin and eczema.

FULL INGREDIENT LIST

Water/Aqua, Propanediol, Glyceryl Stearate SE, Phenoxyethanol, Polysorbate 20, Pullulan, Sodium Phytate, Cannabis Sativa Seed Oil, Litsea Cubeba Fruit Oil, Citric Acid, Hyaluronic Acid, Aloe Barbadensis Leaf Juice, Selaginella Lepidophylla Extract, Lactobacillus Ferment.

})