Two devices in one, genius
This is an awesome device that has replaced all my other shavers. It shapes my brows like they were professionally done. I don't have any more "old lady hairs" after using this shaver. So convenient & easy to use.
Why You'll Love It
PERFECT FOR EYEBROWS

GENTLE & PRECISE TRIMMING

EASILY REMOVE OF PEACH FUZZ & FACIAL HAIR

UTMOST CONVENIENCE
Available in 2 stunning colors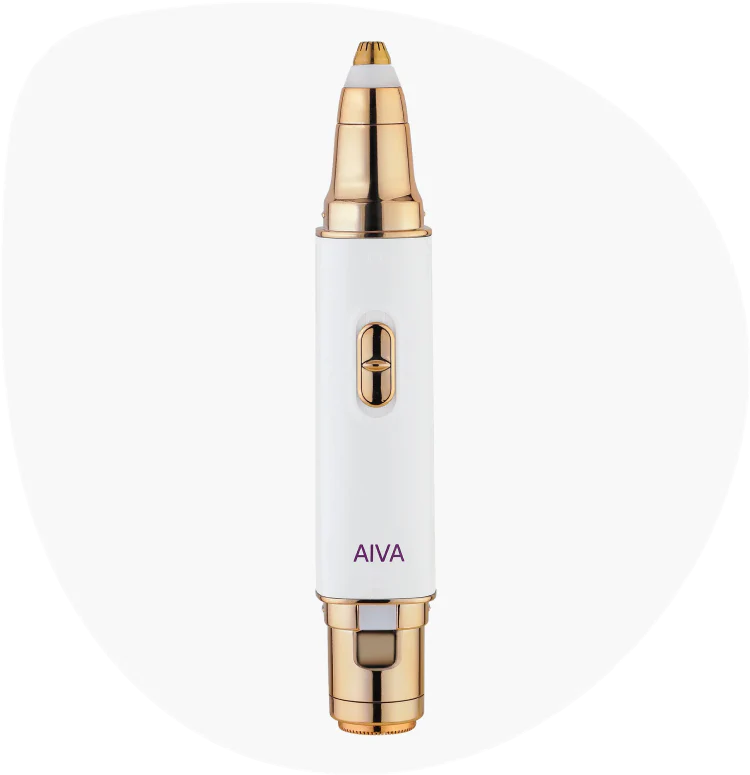 OVER 1000+ SOLD
AIVA is a patent pending dual-function hair removing device that combines an easy, painless facial hair remover on one end, and a precise eyebrow trimmer on the other. With built-in LED lighting on both ends, battery-free operation (USB rechargeable) and small enough to go with you anywhere, AIVA is the highest level of beauty device convenience. This device is a must-have in order to achieve smoother, more radiant skin. Using AIVA also contributes to achieving a flawless makeup application with no irritation.
Who Should Use AIVA?
All skin types.
Available in 2 stunning colors
How to use AIVA
Charge AIVA for 9 to12 hours before first use--Unplug once fully charged.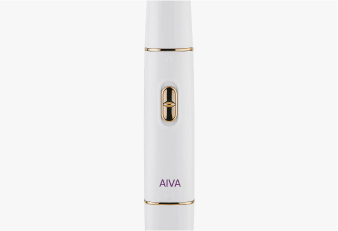 Remove one of the protection caps when ready to use. For power on and off, slide the switch on AIVA in one of 2 directions--Side 1 or Side 2.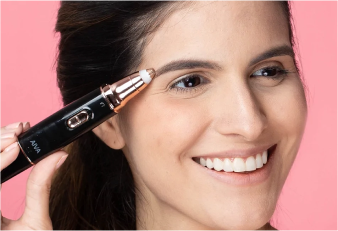 Apply the treatment tip to your skin lightly and move it slowly in a circular motion. For eyebrow trimming, we recommend pulling the skin taut, and moving the device in circular movements.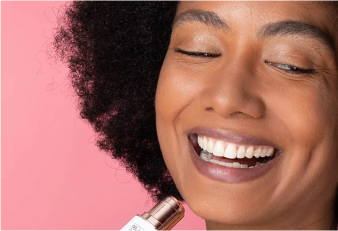 Move the sliding switch into the middle position when finished with your eyebrow trimming or facial hair removal. Place protective caps back tip for safe storage.