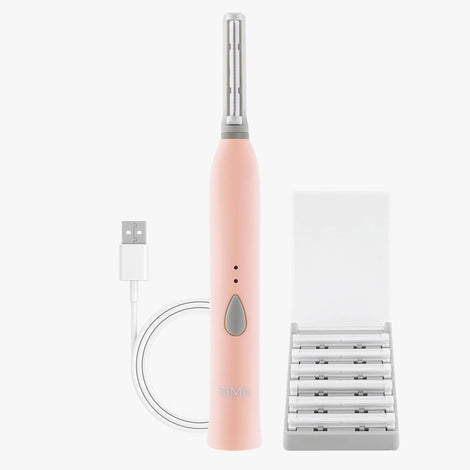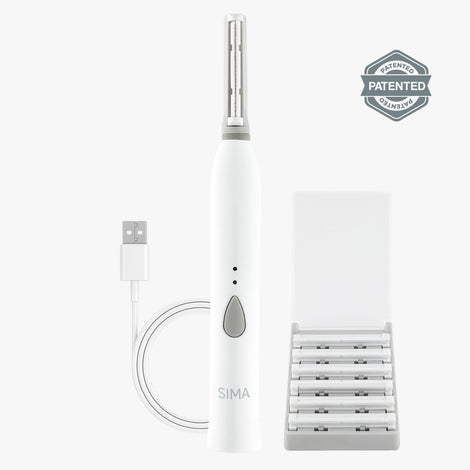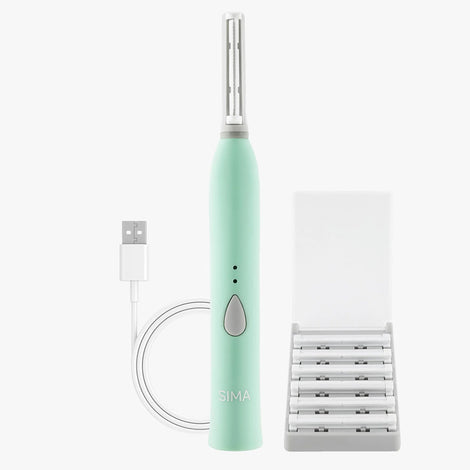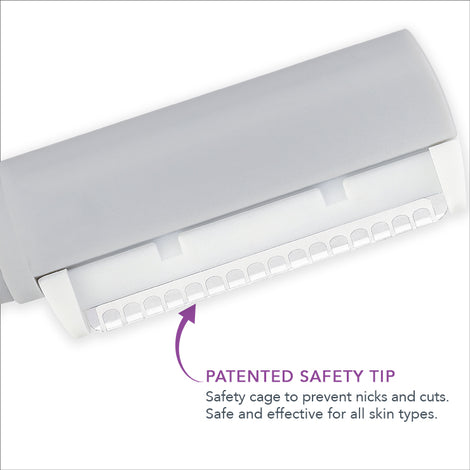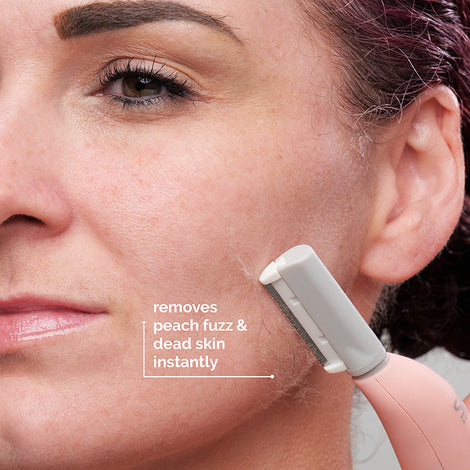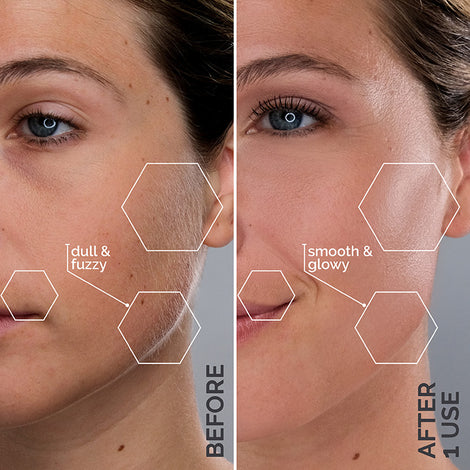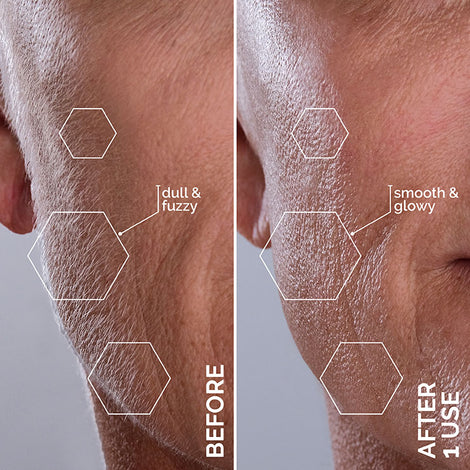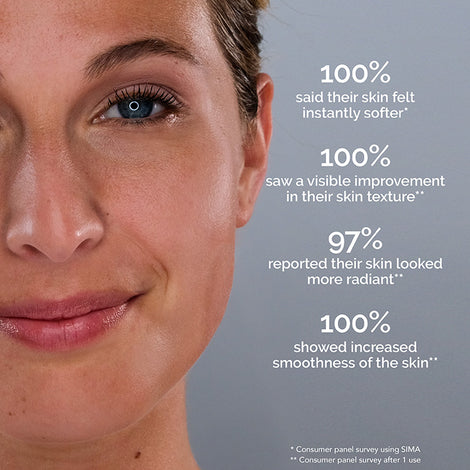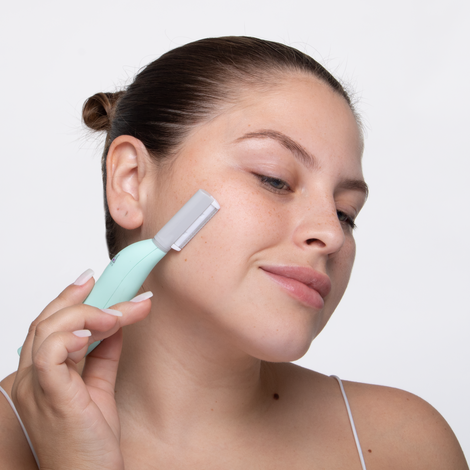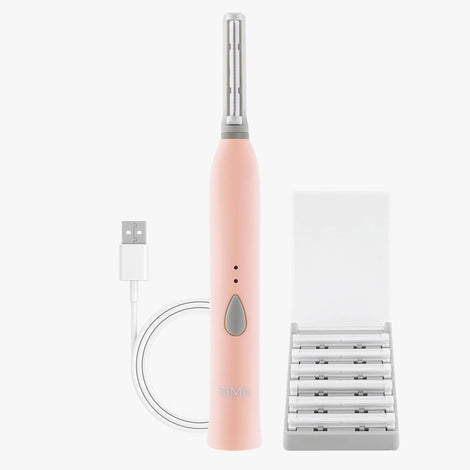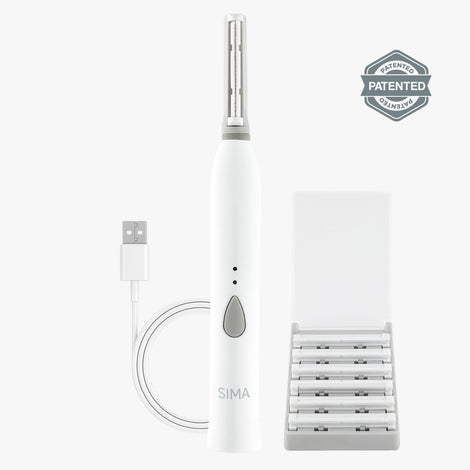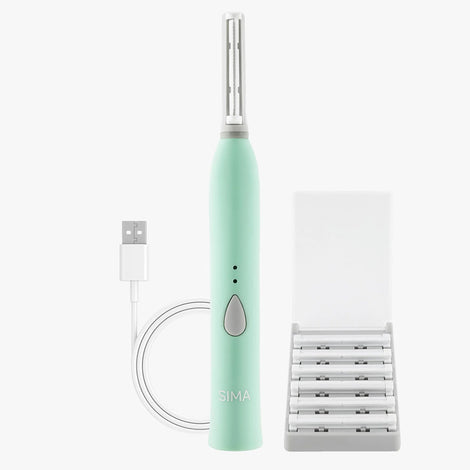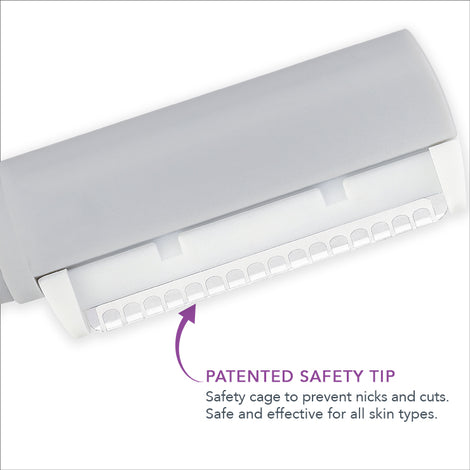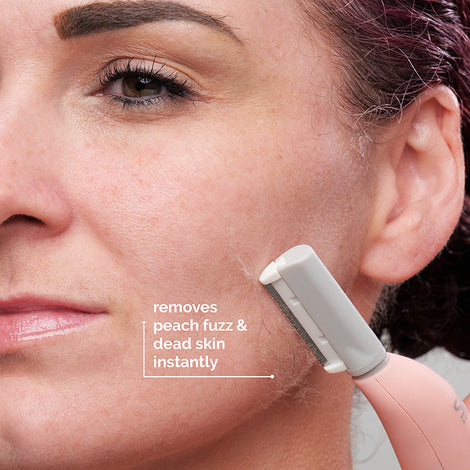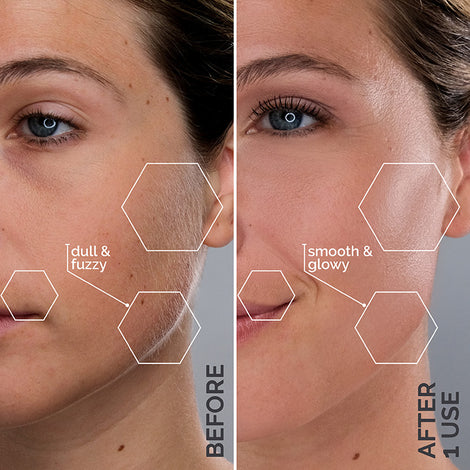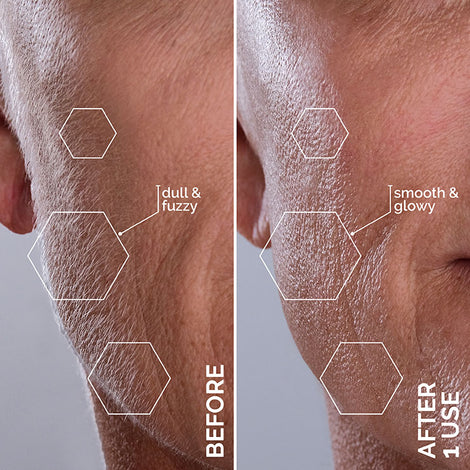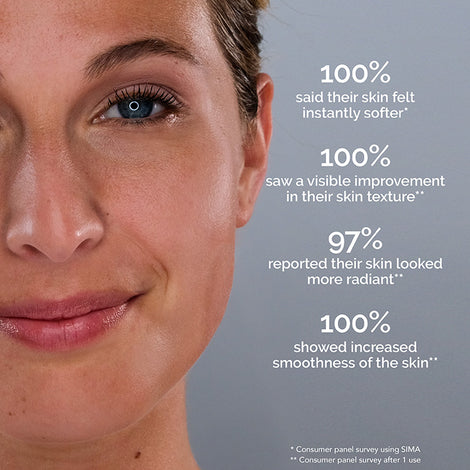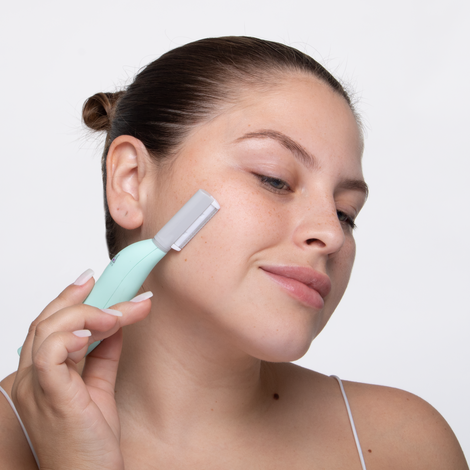 5 Reasons Why Millions of Women trust
SIMA for Glowing, Radiant Skin
01
2 in 1
Technology
SIMA saves you time by allowing you to remove unwanted facial hair while providing an expert exfoliating treatment. SIMA is a quick, easy, painless solution for rejuvenation and peach fuzz removal.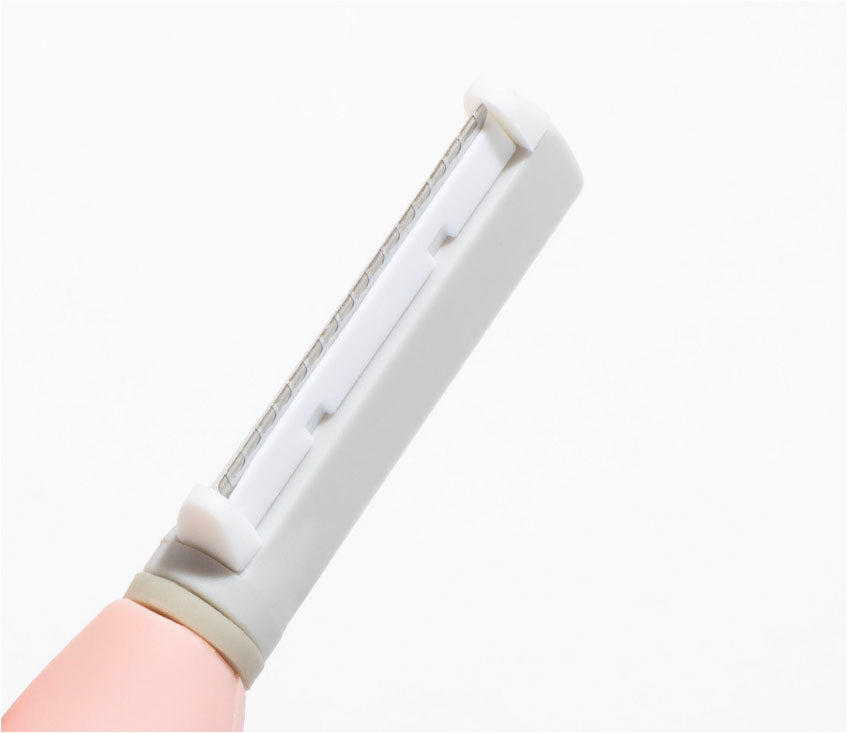 02
Instant Results
You Can See
Seriously, look at these results. This is after one use of SIMA. Facial hair and dead skin come off easily and painlessly so that you can see your beautiful and smooth skin underneath all that fuzz.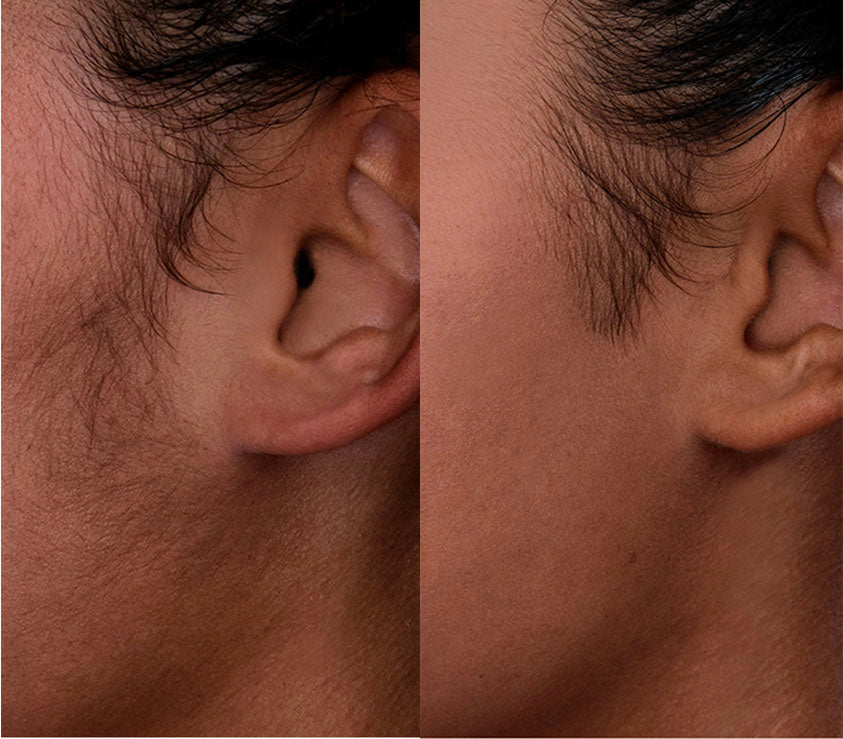 03
1/6th the Price
of Competitors
With SIMA being $170 less than the price of its competitors, coming with extra blades and fully USB rechargeable it's a no brainer that you'll get the value you are looking for with a device that is made to last.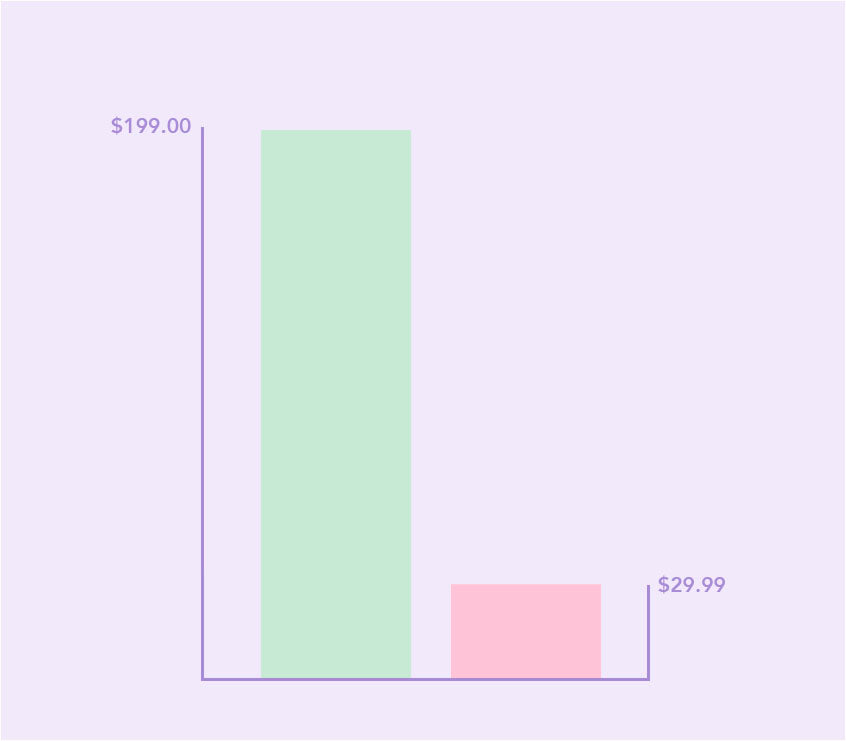 04
Makeup Goes On
Smoother Than Ever
After using SIMA, your skin will glow like never before. You won't believe how much easier it is to put on your makeup after you take off that peach fuzz and dead skin that creates a barrier in which your makeup sits on top of. Get longer lasting makeup, every day.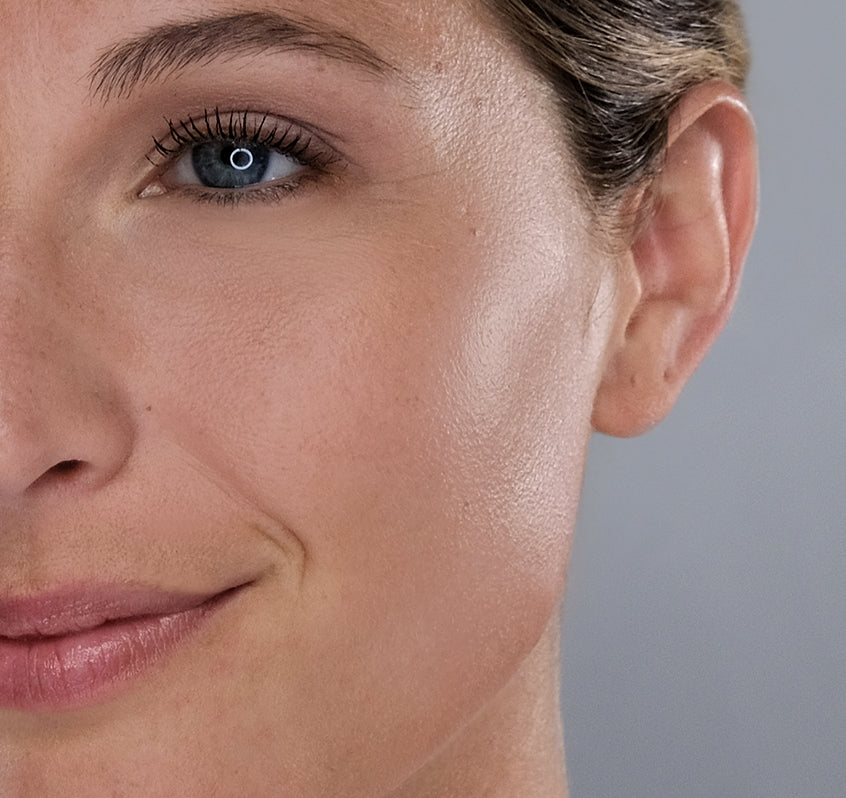 05
Hair Never Grows
Back Quicker or
Thicker
When you use SIMA correctly, small strokes downwards at a 45º angle, you don't have to worry about your peach fuzz growing back quicker or thicker, ever. SIMA makes a normally expensive treatment, painless and easy.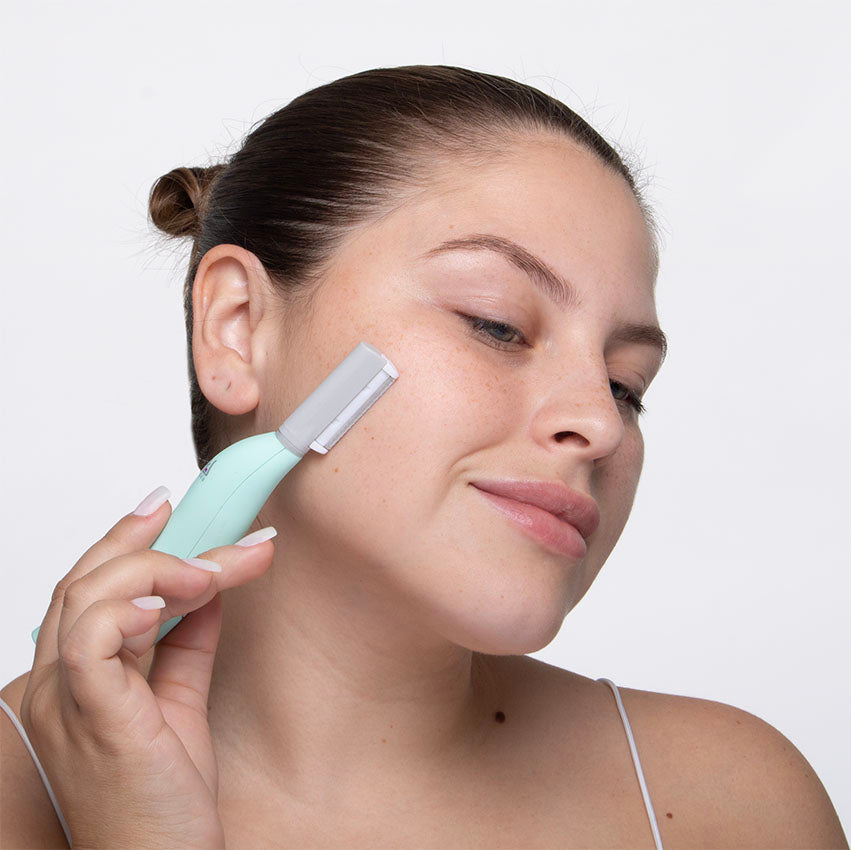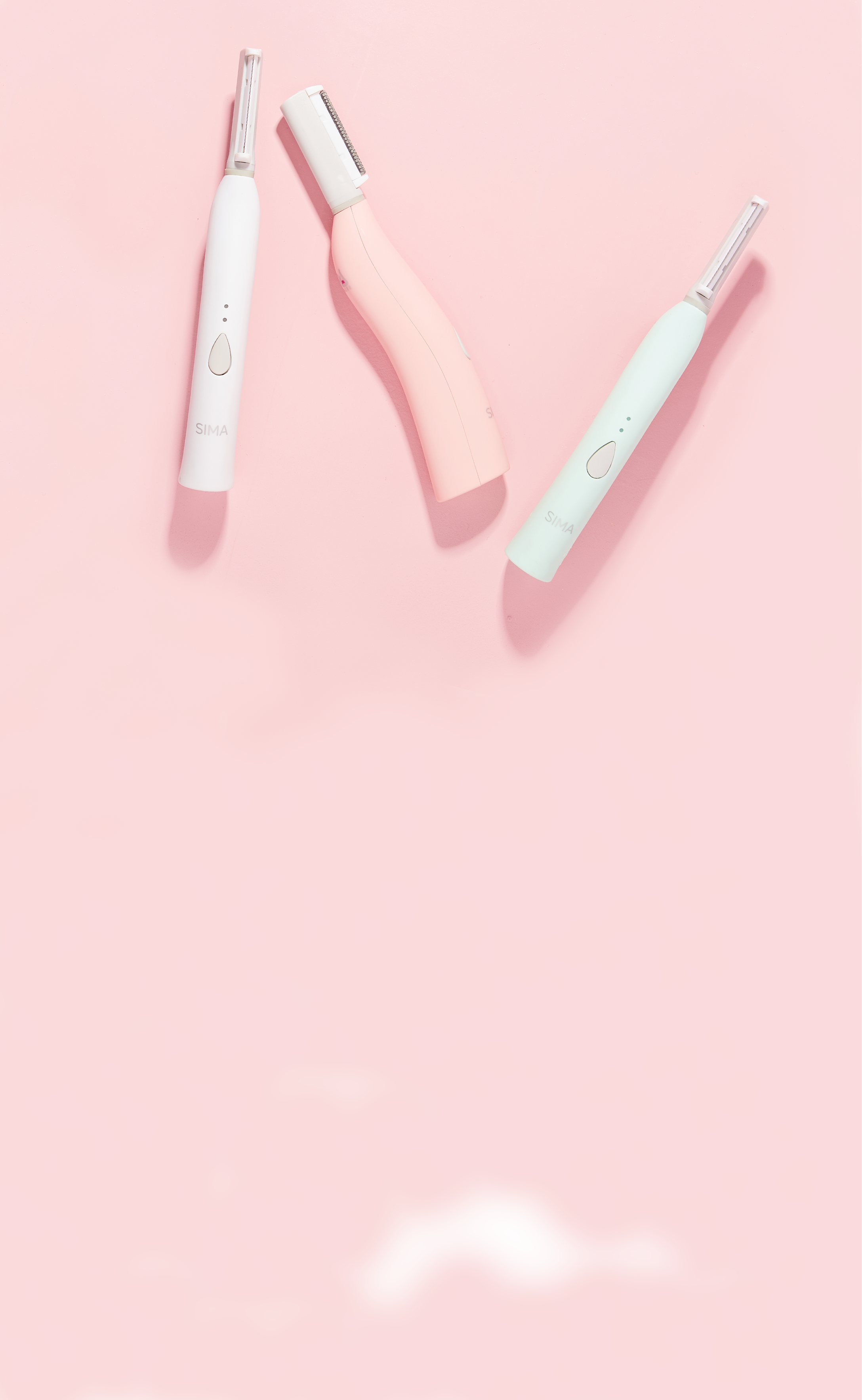 Try SIMA
Today
Get a complete sonic dermaplaning and exfoliation device, 7 weeks of treatment blades and USB charger for only $29.99
WHAT EARLY ADOPTERS OF SIMA HAVE TO SAY
Beth C. - Verified Buyer
Amazing! Perfect for my skin
Previously I was using single razors, and they've been irritating my skin. I was looking forward to testing something specifically designed for use on facial hair. I like to shave my face, as it helps my products to absorb better and also my makeup looks so much smoother!
Darlene T. - Verified Buyer
Painless Tool with great results
I received the Sima Tool less than a month ago and have been using it every week since. I suffer from acne scarring and this has help eliminate the visibility to my scars. I love it and can't wait to try more Spa Science products. I am happy to be adding this tool to my regular skin routine.
Briemic - Verified Buyer
I absolutely love this tool!
My first use I had SO much facial hair and dead skin sweep off my face, it was crazy! Then, I tried applying makeup on my new baby smooth skin and it was the best makeup application I've ever had. My face was noticeably brighter and softer. This tool is a MUST have Read more about review stating I absolutely love this tool!in everyone's skincare routine!.
Jessica R. - Verified Buyer
AMAZING
I don't know how I've been living without Sima all this time! My skin has never felt more smooth in my life. I'm used to shaving my face normally but this product visibly removed all my dead skin as well as peach fuzz from my face. It didn't leave any harsh rashes or bumps after like waxing has in the past and I didn't break out at all after use. Read more about review stating AMAZINGI'm obsessed with this product now and it helps me with foundation application as my face is now a much smoother surface for makeup. Must have!!