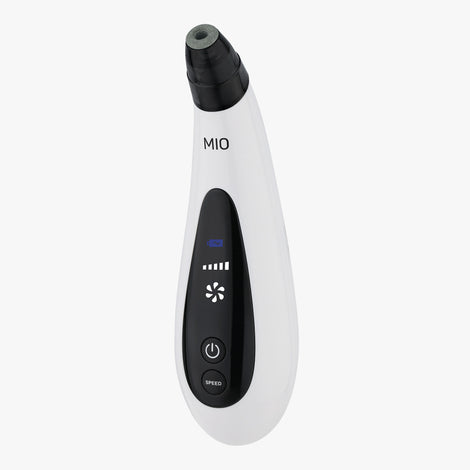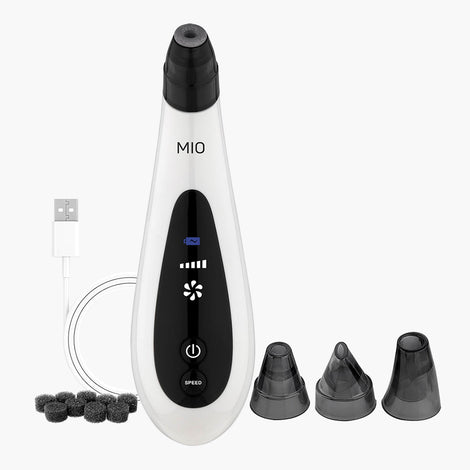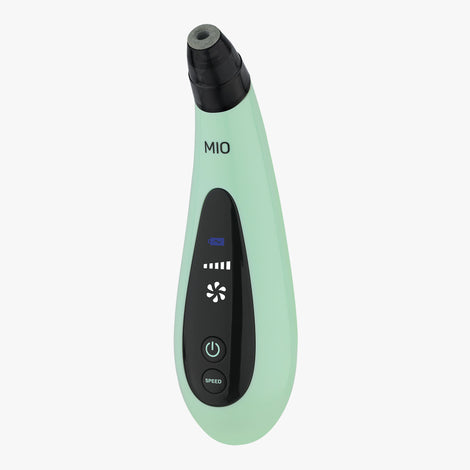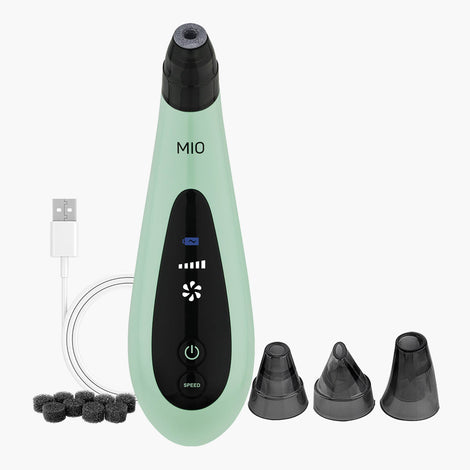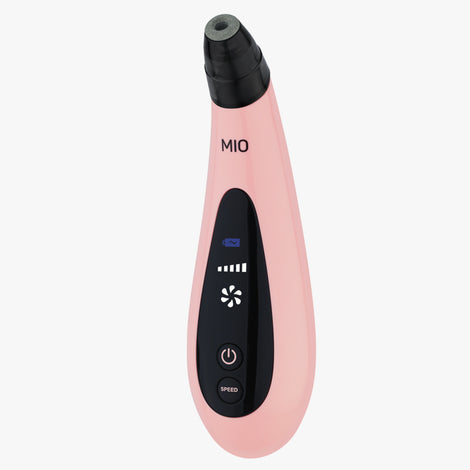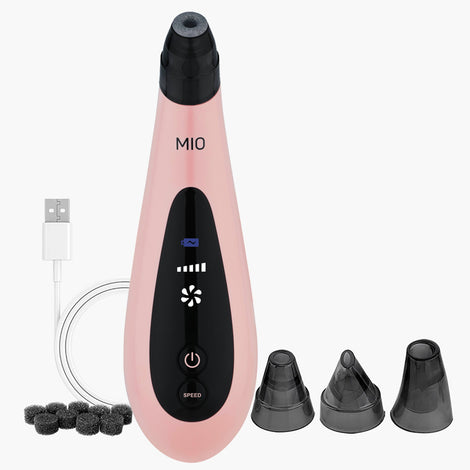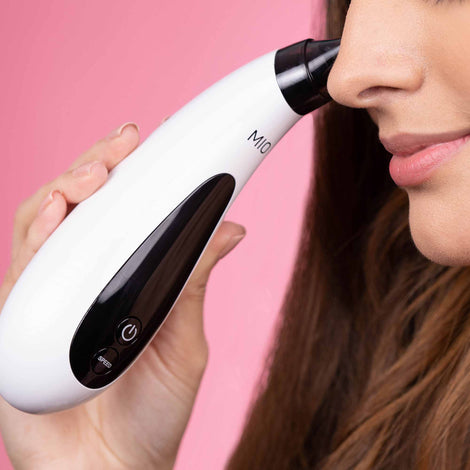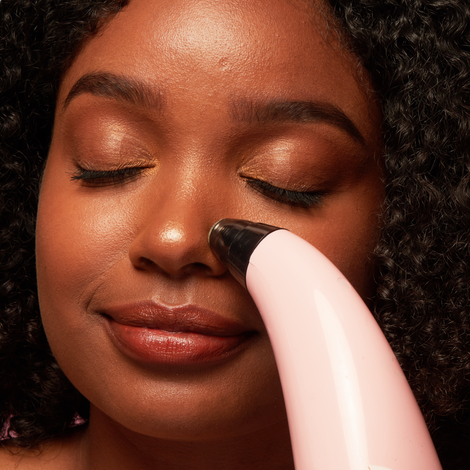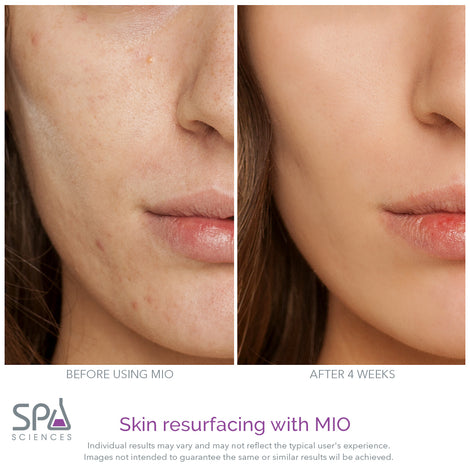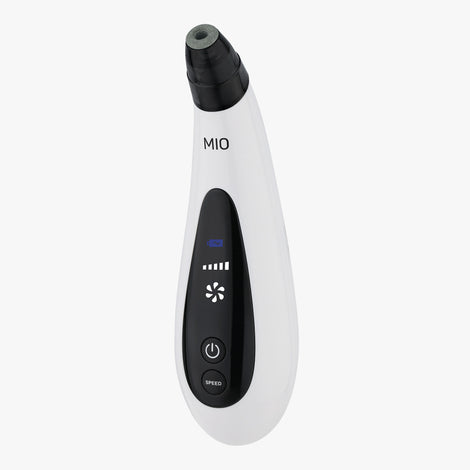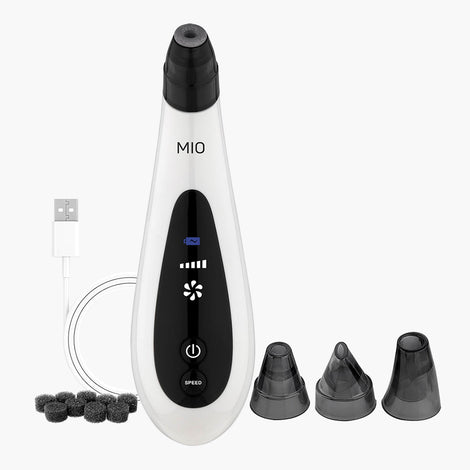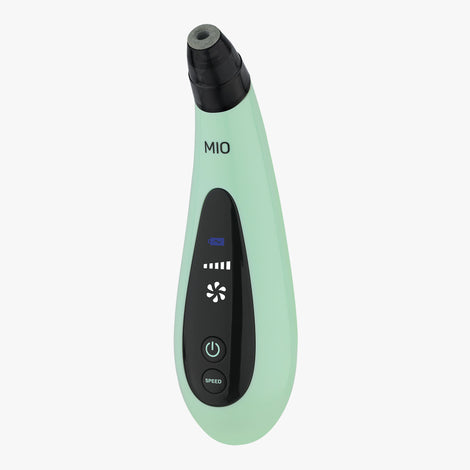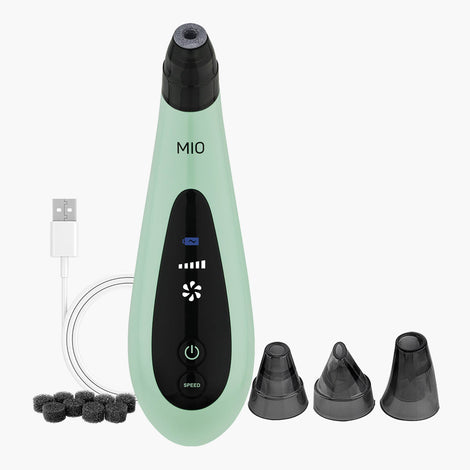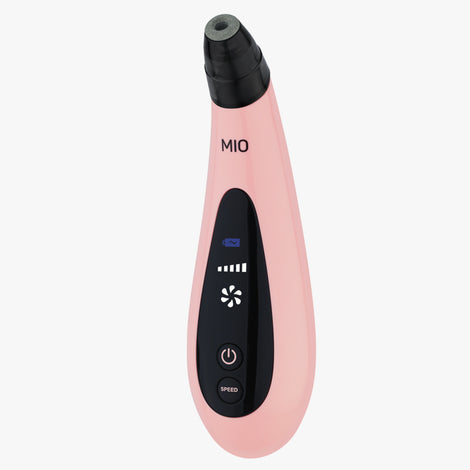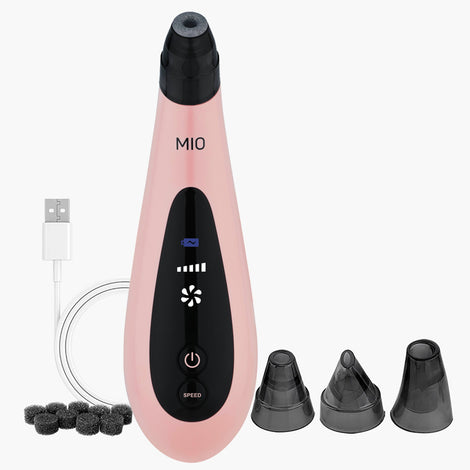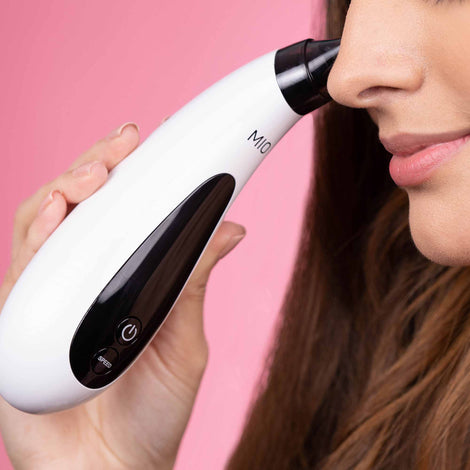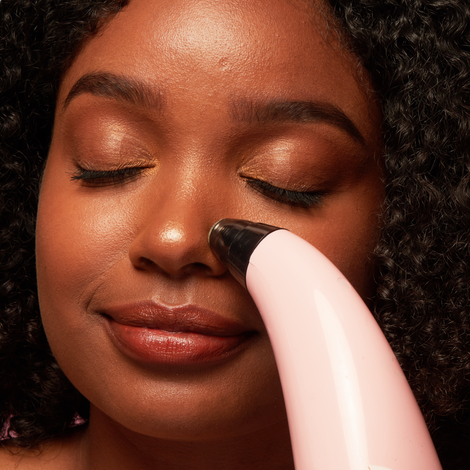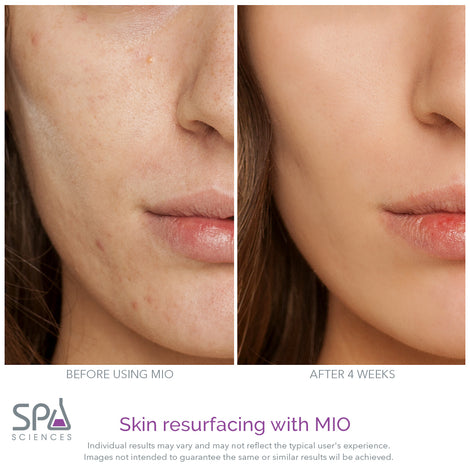 Affordable, yet superior. Spa Sciences is committed to bringing high-quality beauty devices & skincare without breaking the bank.
MIO is a dermatologist-recommended rechargeable diamond microdermabrasion device that uses the skin-rejuvenation properties of diamond bits and vacuum suction to resurface the skin, giving you professional quality results at home. MIO's Rejuvenation Tip exfoliates and polishes the complexion to smooth rough dry areas and uneven skin tone while improving the appearance of fine lines and wrinkles. MIO's Suction Extraction Tips help to target congested areas of skin to purify and minimize pores. MIO gives you everything you need to turn back time for your skin and reveal a healthy, vibrant glow.
The Next Generation in Microdermabrasion for Healthy Radiant Skin!
When To Expect Results?
Skin is softer and smoother after the first session. After 8 to 12 weeks of weekly treatments, noticeable results include:
Reduced fine lines and wrinkles.
Increased hydration.
Reduction in pore size and even skin tone.
Who Should Use MIO?
All skin types. 
Features & Benefits
2-Step Pore Extraction & Resurfacing System

Completely transform both the look and feel of your complexion in two easy steps.

Step 1: Rejuvenating Diamond Tip

Polish away dead skin cells and encourage new cells to grow and rejuvenate your skin to reveal a healthier, smoother complexion.

Step 2: Suction Extraction Tips:

Easily remove unwanted pore-congestion and purify pores without pinching the skin.
What's in the box
Please note: Spa Sciences offers a 1-year limited warranty on all devices. Register your Spa Sciences device within 14 days of purchase, and extend the warranty to 2 years of protection at no additional cost.

MIO Microdermabrasion Tool

Rejuvenating Diamond Tip

3 Pore Extraction Tips

20 Single-use Foam Filters

USB Charging Cable*

User Manual
*Please note: recommended for use only with 5V 1A or 5V 2A wall charger or via USB slot on your personal computer.
Any wall charger with different specs can cause the unit to overheat.
How to use MIO
STEP 1Charge MIO for 9 to 12 hours before first use.

STEP 2Clean the skin, rinse clean, and pat dry. For best results, use steam or a warm towel to open pores.

STEP 3Attach the Diamond Microdermabrasion Tip. The "ON/OFF POWER" button will activate or deactivate the device.

STEP 4Select the desired power level by pressing the "Speed Control" button. We suggest beginning on the lowest setting to start. Begin gliding the device over 1-2 treatment sections while holding your skin taut with the opposite hand. *Pro Tip* Do not stop and hold MIO over an area of skin. Keep MIO always moving.

STEP 5When treatment is complete, rinse your face clean and pat dry. *NOTE - Discontinue use if you experience any discomfort or pain.
User Manual

Check out our user manual below for more information on the MIO

})