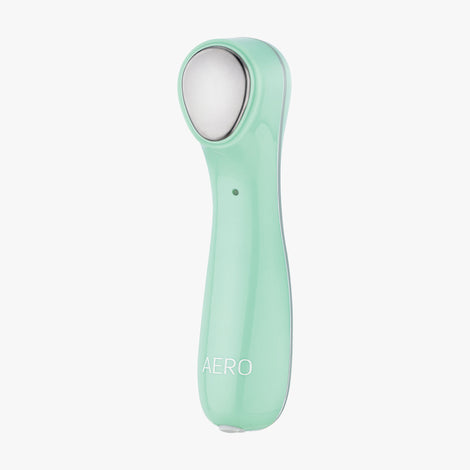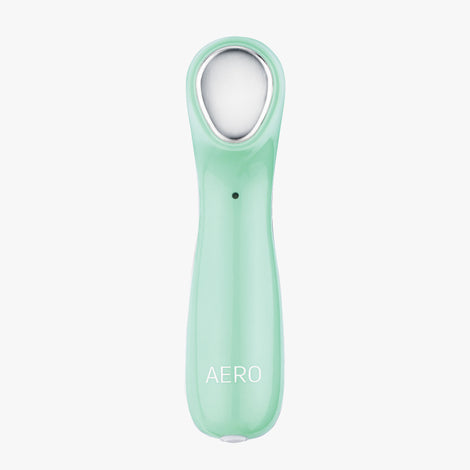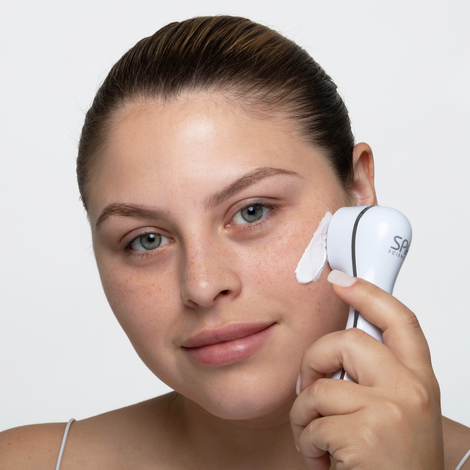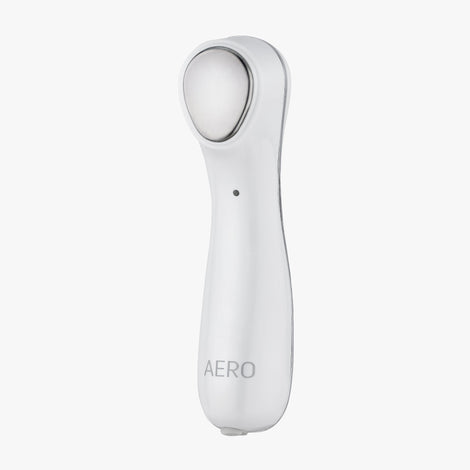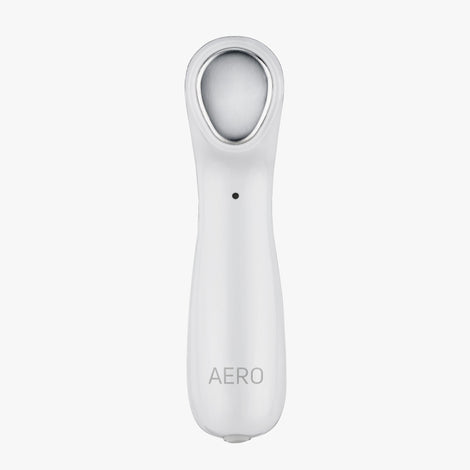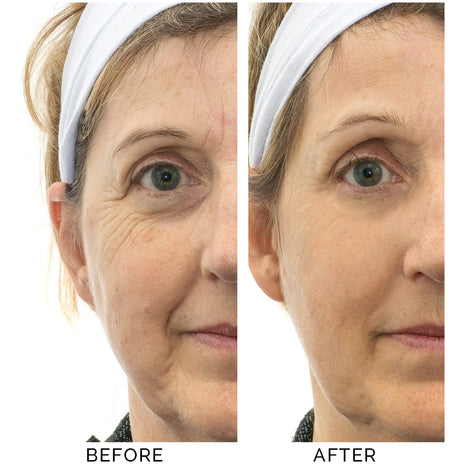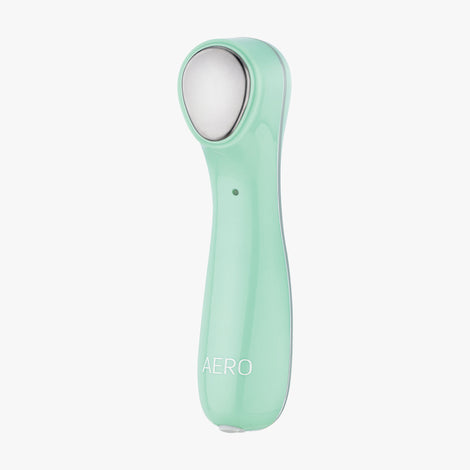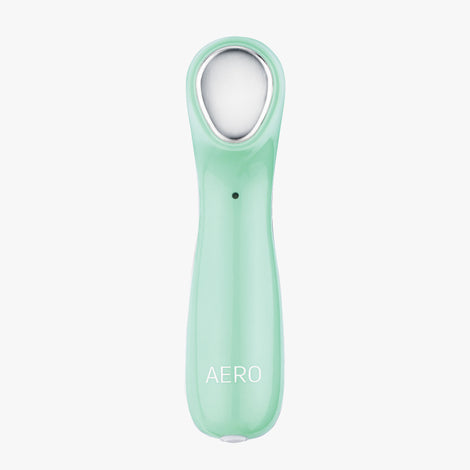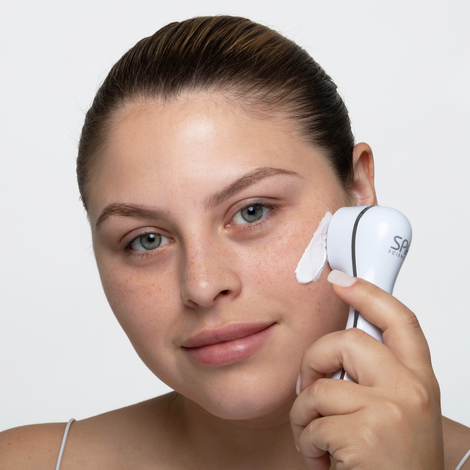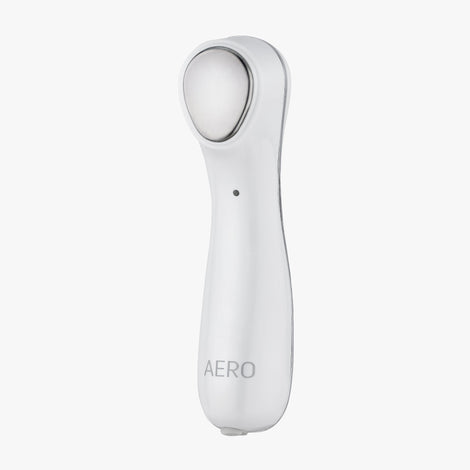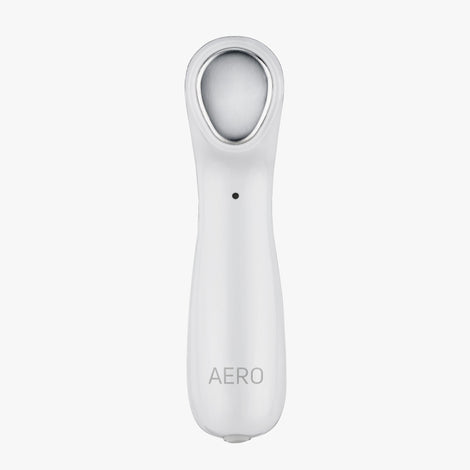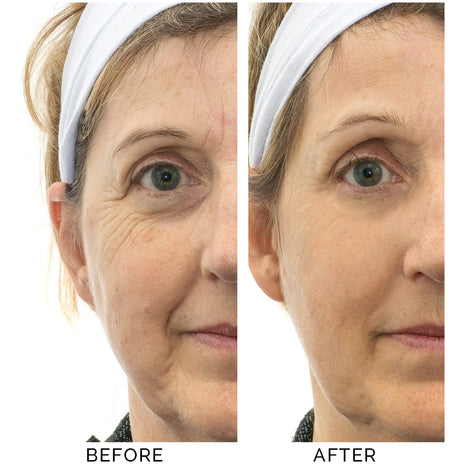 Affordable, yet superior. Spa Sciences is committed to bringing high-quality beauty devices & skincare without breaking the bank.
AERO is a trans epidermal delivery infusion system device that provides Triple Clinical Infusion™, a scientific research-based 3-in-1 technology. This innovative combination of sonic, ionic and thermal infusion maximizes the performance of ANY skincare products for better absorption and faster results. AERO is clinically proven, and Dermatologist approved to be 7 times more effective than when applying products with fingers alone. AERO is a true anti-aging breakthrough.
Reduce the Visible Signs of Aging After 1 Week!
Who Should Use AERO?
All skin types.
FEATURES & BENEFITS
THERMAL WARMING

The treatment head warms to a soothing 107°F, the optimal temperature to temporarily dilate pores and maximize absorption of active ingredients in serums and creams.

IONIC INFUSION

Negatively charged electrons attract positively charged skincare ingredients into the skin, increasing absorption and promoting a healthy complexion. 

SONIC MOVEMENTS

30,000 movements per minute stimulate natural collagen production and product infusion.
WHAT'S IN THE BOX
Please note: Spa Sciences offers a 1-year limited warranty on all devices. Register your Spa Sciences device within 14 days of purchase, and extend the warranty to 2 years of protection at no additional cost.

AERO advanced skincare infusion tool

USB Charging Cord*

Operating Manual
*Please note: recommended for use only with 5V 1A or 5V 2A wall charger or via USB slot on your personal computer.
Any wall charger with different specs can cause the unit to overheat.
HOW TO USE AERO
STEP 1Charge AERO for 9 to 12 hours before first use.

STEP 2Clean the skin on your face and neck. Rinse clean and pat dry.

STEP 3Apply product to the head of the device or directly onto the skin.*Note: Products with heavy oil will not activate the device. We do not recommend infusing oils into the skin.

STEP 4Position the treatment head onto an area of clean, dry skin. Using gentle pressure, glide the device in small overlapping circular motions across the treated area until the serum or cream is absorbed.

STEP 5Once the serum or cream is absorbed, move to the next treatment area. 1-2 minutes is an ideal time for each site. *Pro Tip* If AERO continues to run while not in contact with your skin, clean and wipe any excess product off the treatment head.
User Manual

Check out our user manual below for more information on the AERO

})