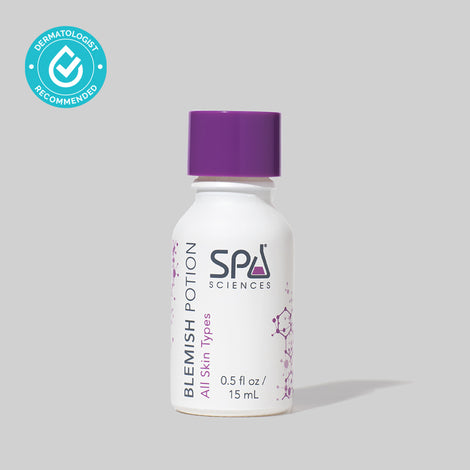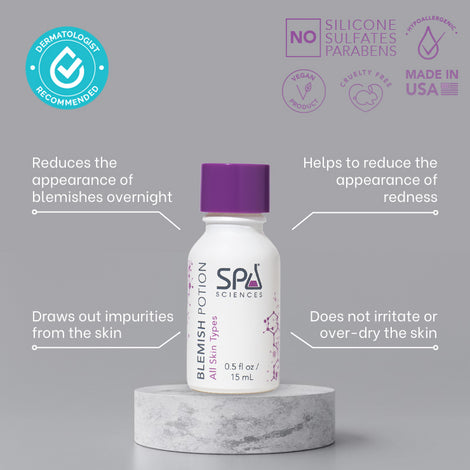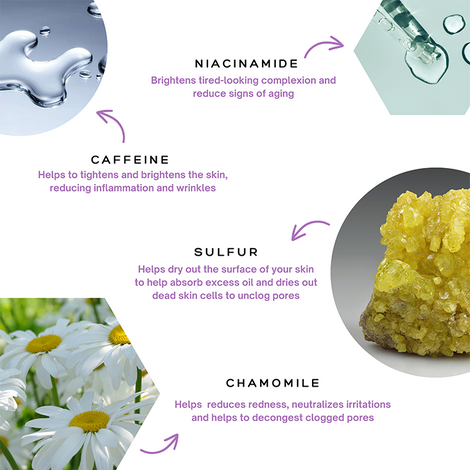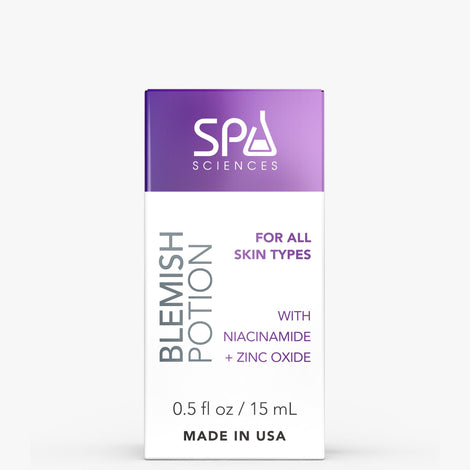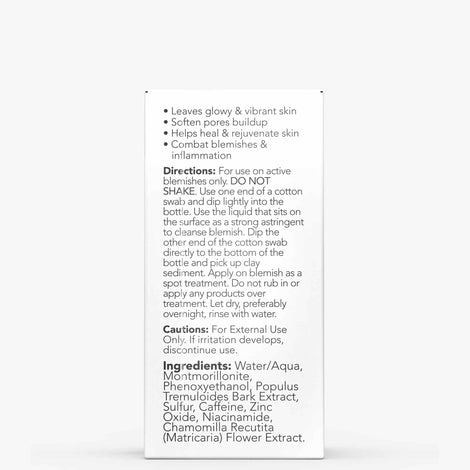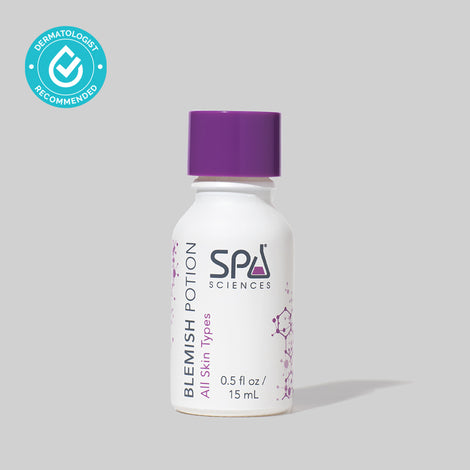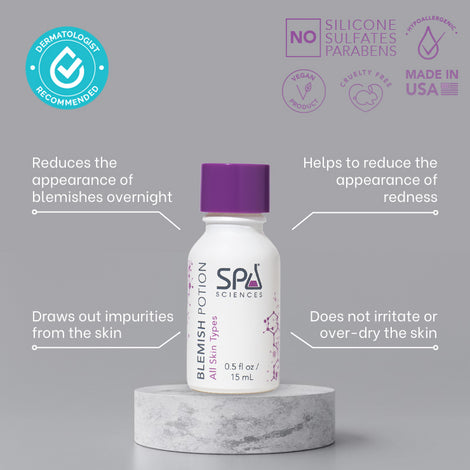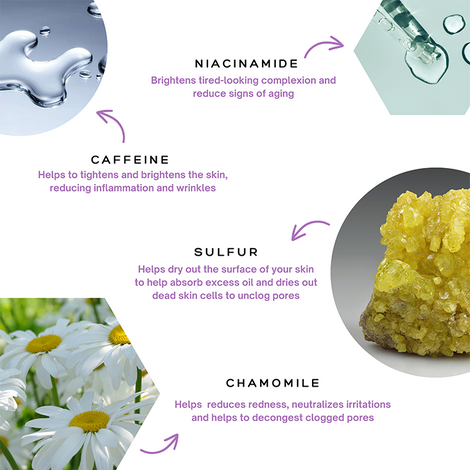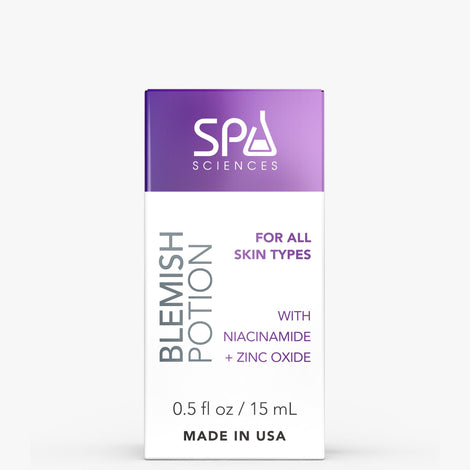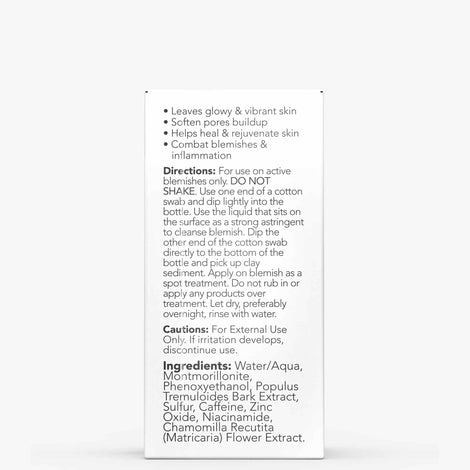 Affordable, yet superior. Spa Sciences is committed to bringing high-quality beauty devices & skincare without breaking the bank.
An effective spot treatment to dry out blemishes quickly and effectively overnight. Target the source of the inflammation and irritation so that you wake up to a smooth and clear complexion. Formulated with niacinamide to help reduce the appearance of skin congestion while minimizing the risk of future blemish scars.
Spa Sciences Blemish Potion helps draw out impurities and diminish the appearance of surface blemishes by detoxifying the affected areas, unclogging pores, and absorbing excess oil.
Who Should Use it? All Skin Types as a spot treatment.
BENEFITS
Niacinamide reduces the appearance of skin blemishes and congestion. Zinc Oxide is a gentle astringent with antiseptic action. Montmorillonite contains a high assortment of minerals with absorbent properties. Sulfur works to exfoliate dead skin and remove impurities.
● Formulated to detoxify the skin overnight and absorb excess oil.
● Exfoliates dead skin cells, allowing the all-natural drying agents to sink deeply into the pores to treat acne-causing bacteria while soothing the skin.
● Suitable for those who have delicate, acne-prone skin.
● Minimize the risk of acne scars and keep skin smooth and blemish-free.
● Helps draw out impurities and diminish the appearance of surfaceb blemishes.
HOW TO USE
When not shaken, the potion has two layers, a clear liquid on the top and a clay sediment layer on the bottom. Use one side of a cotton swab and dip into the clear liquid on the top to use as an astringent and cleanse the affected area. Follow by using the other end of the cotton swab to pick up the sediment at the bottom of the layer and apply that as a spot treatment. Leave on overnight and rinse with water in the morning.
KEY INGREDIENTS
Niacinamide & Zinc Oxide
● Helps to calm the skin while reducing the appearance of active blemishes and prevent congestion.
Sulfur
● Helps dry out the surface of your skin to help absorb excess oil and dries out dead skin cells to unclog pores.
● Removes skin impurities and temporarily diminish the appearance of pores and redness associated with acne.
Caffeine
● Potent antioxidant that protect the skin from sun damage and increase blood flow and circulation.
Oregano & Peppermint Oil
● Work as strong antiseptics that help fight and kill the bacteria that causes acne.
Lavender, Lemon and Rosemary Leaf Oil
● Kill bacteria, reduce inflammation , unclog pores and improve circulation.
Medowsweet Extract
● Contains salicylic acid which is a natural anti-inflammatory on skin, reducing redness and excess oil production.

FULL INGREDIENT LIST

Water/Aqua, Montmorillonite, Phenoxyethanol, Populus Tremuloides Bark Extract, Sulfur, Caffeine, Zinc Oxide, Niacinamide, Chamomilla Recutita (Matricaria) Flower Extract.

})