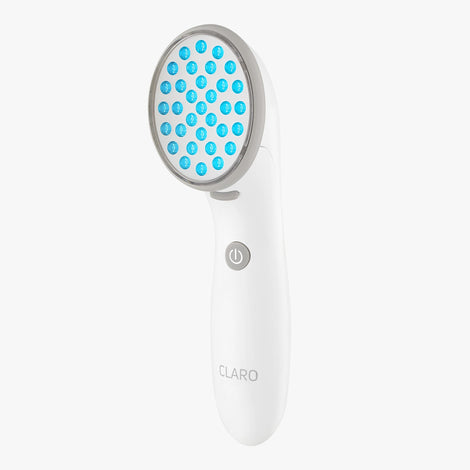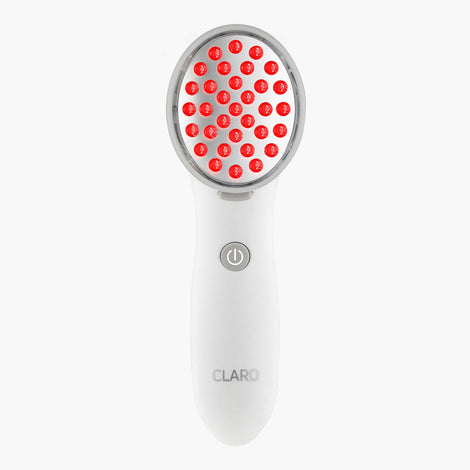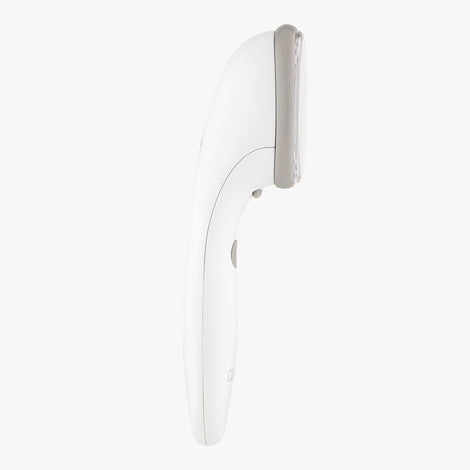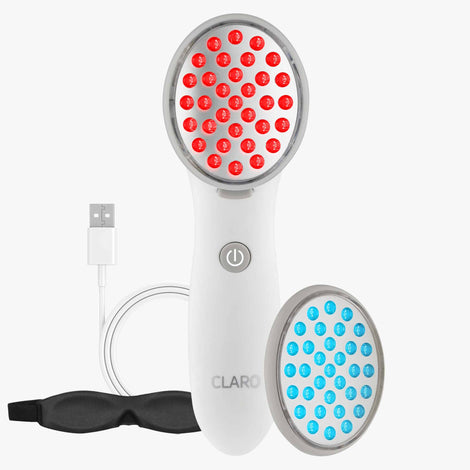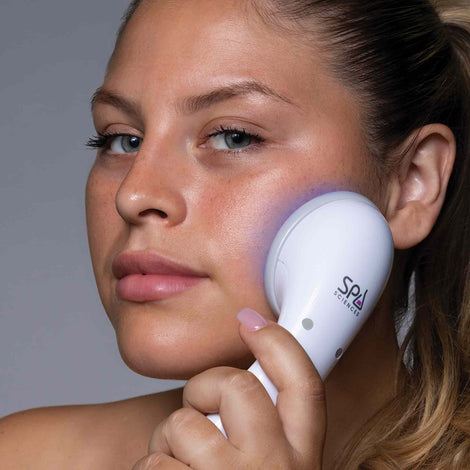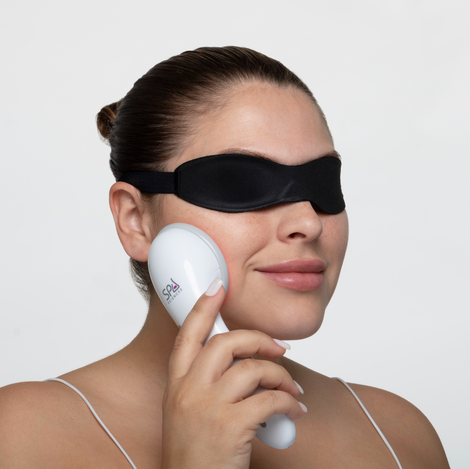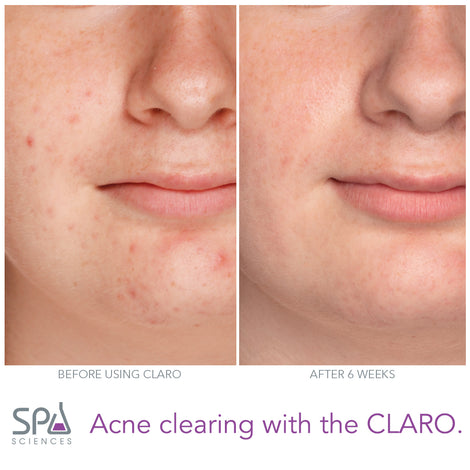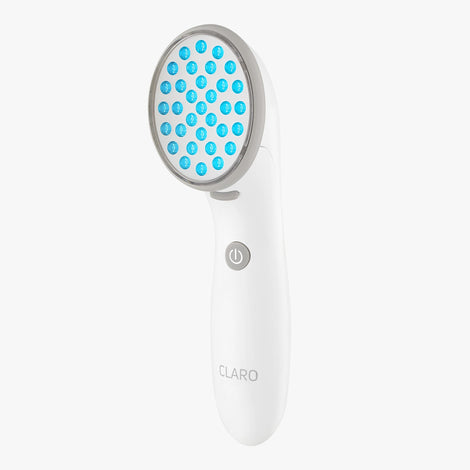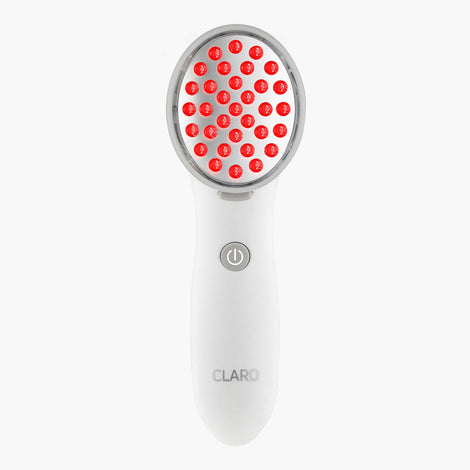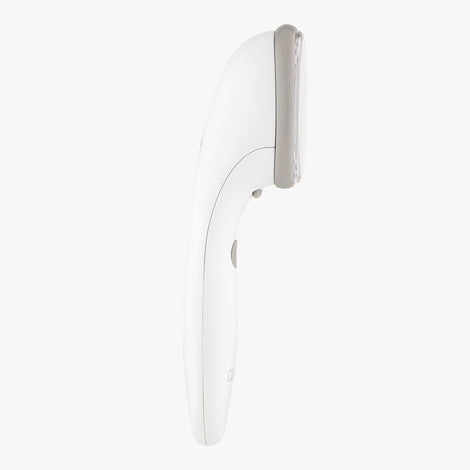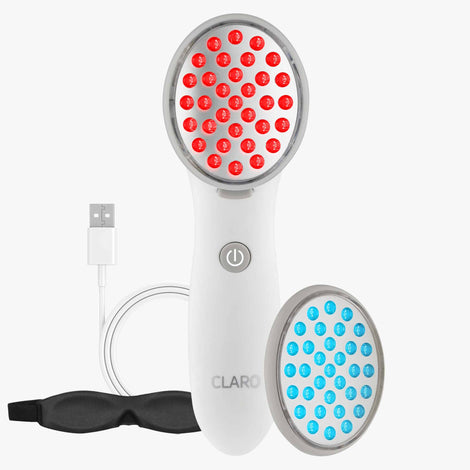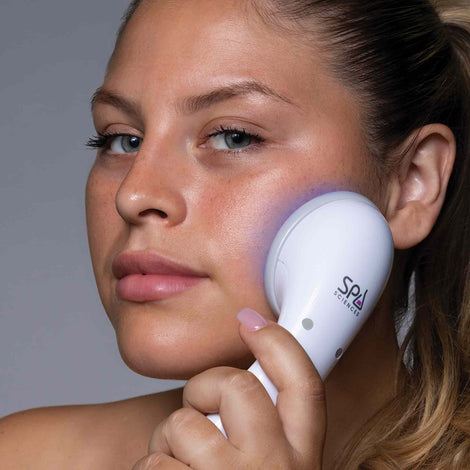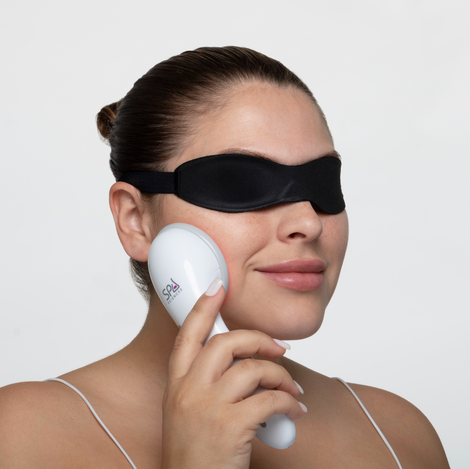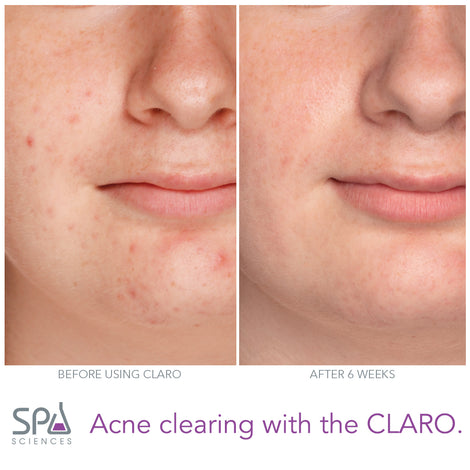 Affordable, yet superior. Spa Sciences is committed to bringing high-quality beauty devices & skincare without breaking the bank.
CLARO is a professional-grade acne clearing device that takes at-home acne treatment to a whole new level. CLARO uses FDA-cleared innovative LED light for acne technology that provides clinically proven breakthrough therapy. Suitable for all skin types including sensitive skin.
The CLARO has the following wavelengths: Blue is 405-420nm Red is 630-660nm
CLARO's LED Light Treatment is 100% UV Rays Free and do not radiate UV radiation and do not cause damage to skin cells.
Who Should Use CLARO?
CLARO is safe and effective for all skin types. CLARO should not be used by anyone under the age of 13 or anyone taking photosensitizing medications.
Features & Benefits
Clearing Blue LED Light

Kills acne-related bacteria in both mild and moderate inflammatory breakouts, without the negative side-effects of topical or oral medications. A safe, practical, painless, and chemical-free treatment.
The wavelength of the CLARO's blue light is 405-420nm.

The Power of LED Therapy

CLARO is a 2-in-1 professional-grade acne clearing device that heals and calms existing blemishes while preventing future breakouts. CLARO is FDA cleared to moderate acne with 2 LED light treatments in one device. The blue light destroys the acne-causing bacteria, while the red light fights inflammation and helps to prevent future breakouts.

Calming Red LED Light

Speeds up the blemish healing process, calms irritation and fades the look of post-acne dark spots, and restores the skin's healthy glow. Red LED provides anti-aging benefits by reducing the look and feel of fine lines and wrinkles while improving skin tone, skin volume, and elasticity. The wavelength of the CLARO's red light is 630-660nm.
What's in the box
Please note: Spa Sciences offers a 1-year limited warranty on all devices. Register your Spa Sciences device within 14 days of purchase, and extend the warranty to 2 years of protection at no additional cost.

CLARO Acne Elimination Tool

Blue-Light Treatment Head

Red-Light Treatment Head

Safety Goggles

USB Charging Cord*

Operating Manual
*Please note: recommended for use only with 5V 1A or 5V 2A wall charger or via USB slot on your personal computer.
Any wall charger with different specs can cause the unit to overheat.
How to use CLARO
STEP 1Charge CLARO for 9 to 12 hours before first use.

STEP 2Gently wash and dry your skin before starting your treatment. Then begin with the blue-light treatment followed by the red-light treatment.

STEP 3After 3 minutes, move CLARO to another area. CLARO comes with a built-in reminder that will beep once every 3 minutes.

STEP 4The device will automatically shut off after 12 minutes (4 treatment cycles of 3 minutes).
User Manual

Check out our user manual below for more information on the CLARO

})