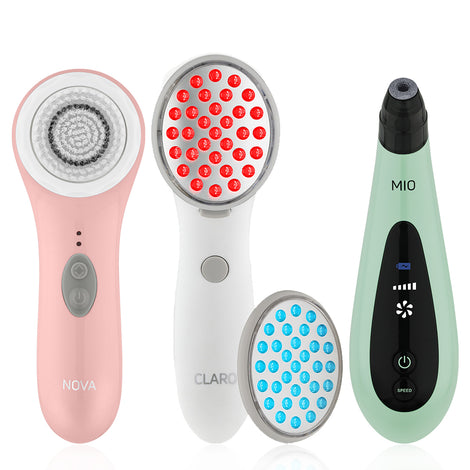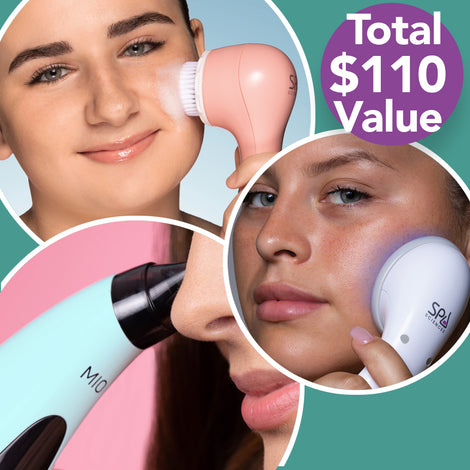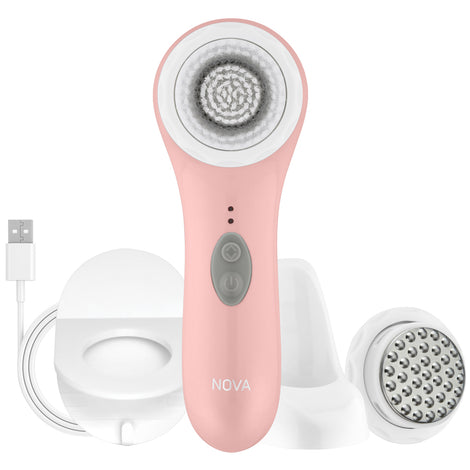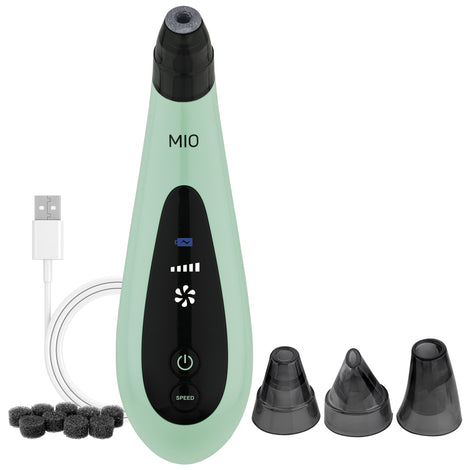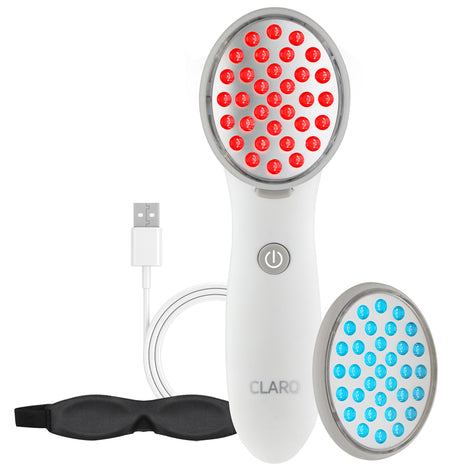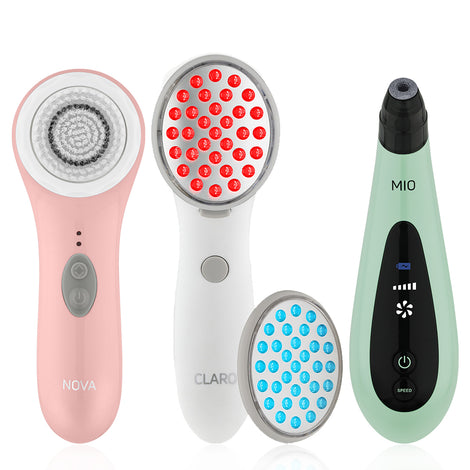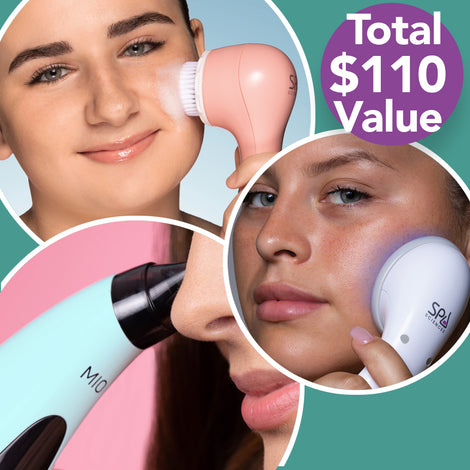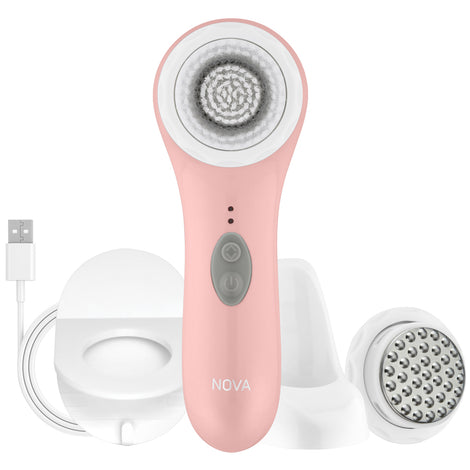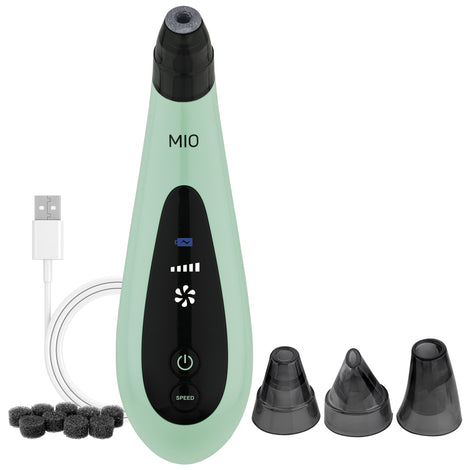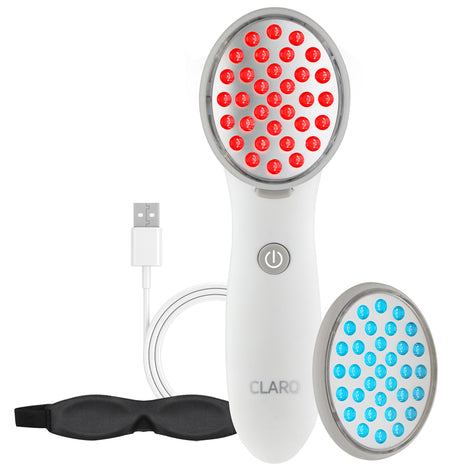 Our 3 best-selling, most efficient devices to fight off acne and achieve clear skin in one Bundle:
NOVA Sonic Cleansing System with Antimicrobial Bristles is a waterproof, rechargeable sonic cleansing brush that features sonic technology and patented antimicrobial protection to provide the highest level of daily cleansing and exfoliation.
MIO Diamond Microdermabrasion & Pore Extraction Skin Resurfacing System is a dermatologist-recommended rechargeable microdermabrasion device that uses the skin-rejuvenation properties of diamond bits and vacuum suction to resurface the skin, giving you professional quality results at home.
CLARO Acne Treatment LED Light Therapy System - FDA Cleared is a professional-grade acne clearing device that takes at-home acne treatment to a whole new level.
Devices come with all accessories and packaged individually: keep them all or share the (skincare) love
💜
})