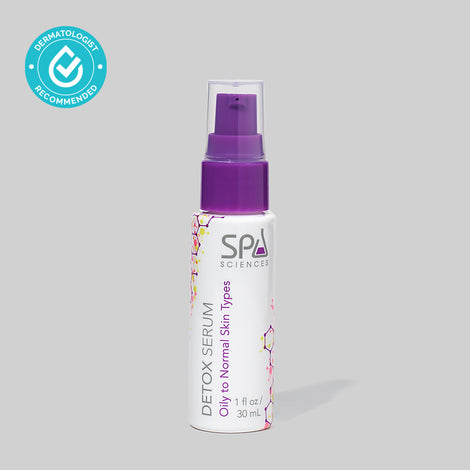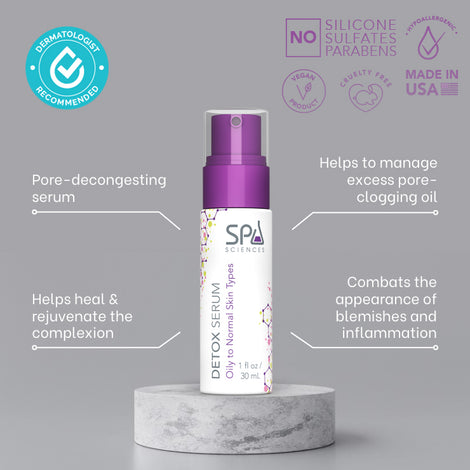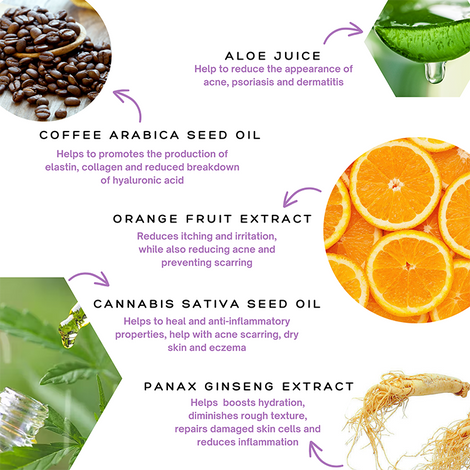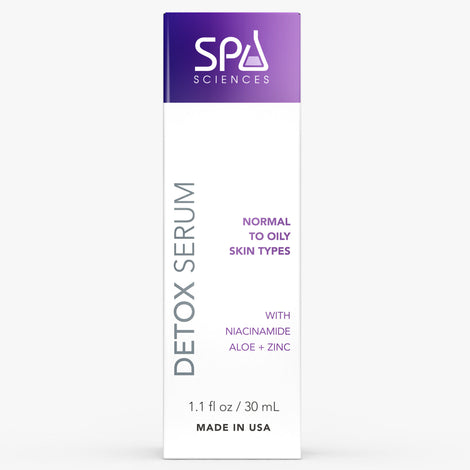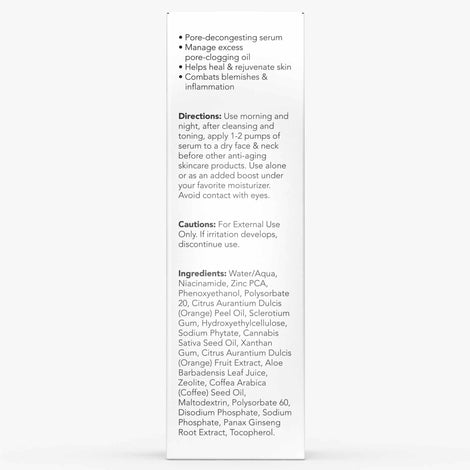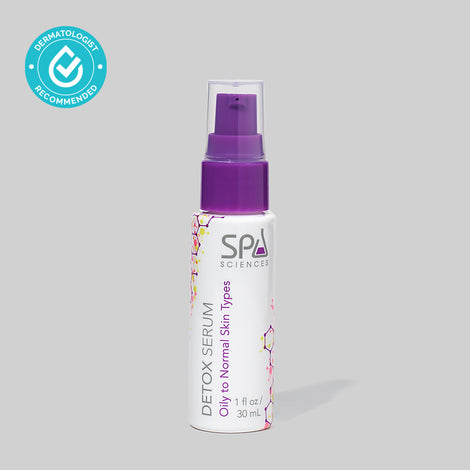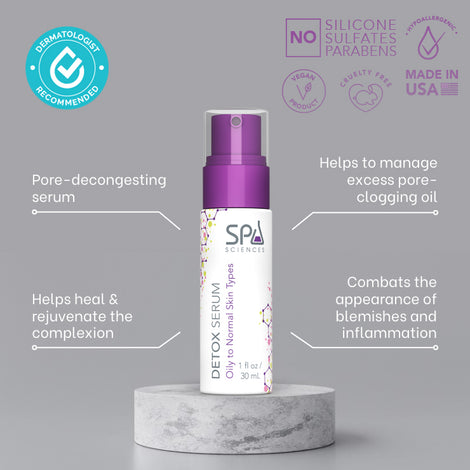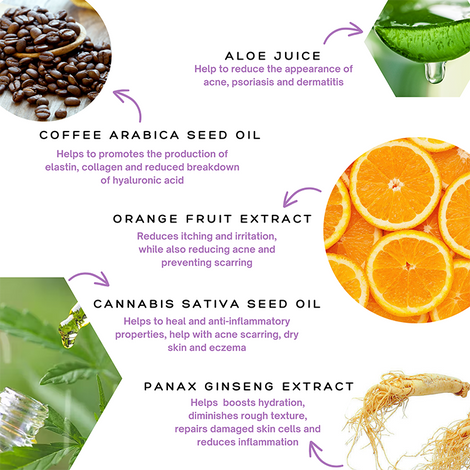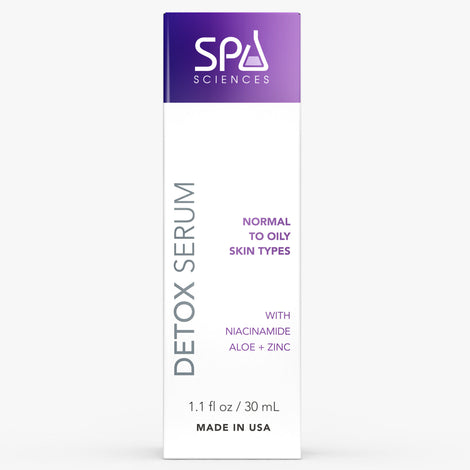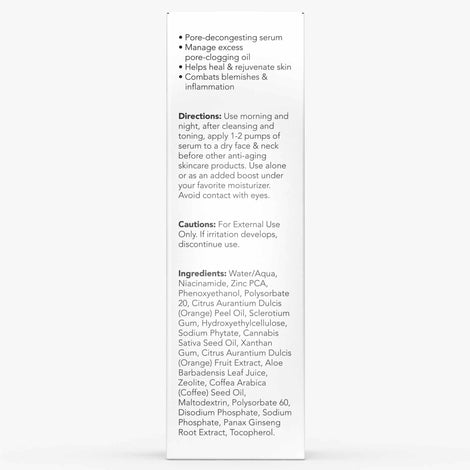 Affordable, yet superior. Spa Sciences is committed to bringing high-quality beauty devices & skincare without breaking the bank.
A lightweight serum that absorbs quickly into the skin to target and break up accumulated buildup. Formulated to clarify and detoxify the skin by expelling sebum and impurities. Perfect for preventing breakouts and diminishing the appearance of pores, bumps, and blemishes.
Detoxifying the skin minimizes the appearance of rough texture by eliminating the excess or hardened oil that lays between the skin's surface.
Spa Sciences Detox Serum helps to reduce the frequency and appearance of active acne and inflammation. Perfect to upkeep a healthy complexion or after pore extraction.
Who Should Use it? All Skin Types, including blemish-prone and combination.
BENEFITS
Niacinamide helps to support the skin barrier and improve texture. Zinc helps to heal and rejuvenate the skin while supporting the skin's structure. Zeolite is an anti-inflammatory mineral and helps to clean pores. Antioxidants protect the skin from free radicals and reduce signs of aging.
● Effectively balances and brightens the skin while simultaneously.
● Prevents dryness, unclogs pores, and minimizes breakouts.
● Detoxified skin is better for absorbing and utilizing ingredients from serums, moisturizers, and other skincare products.
● Stimulates the skin's healing process, while its anti-inflammatory properties work to soothe and regenerate gently.
● Contains a plethora of antioxidants that can help improve the skin's natural firmness and keep the skin hydrated.
● Formulated to detoxify the skin's appearance while leaving skin looking visibly decongested and feeling smooth.
● Helps to remove/balance excess oil and repair skin lesions.
● Promotes the production of elastin and collagen while reducing the breakdown of hyaluronic acid.
● Non-acnegenic.
● Non-comedogenic.
● Made with all vegan ingredients, free of parabens and fragrances.
HOW TO USE
Ideal for use twice daily, morning and night. Pump onto hands and massage into clean, dry skin until fully absorbed. Excellent to use after BELLA or MIO to detoxify skin. Follow with the rest of your skincare products. We recommend one of our moisturizers for the best results.
KEY INGREDIENTS
Niacinamide, Zinc & Zeolite
● Reduces the appearance of skin blemishes and congestion by detoxifying the skin.
● Minimizes fine lines, wrinkles , redness, blotchiness , hyper-pigmentation and pore size.
● Helps to remove excess oil and repair skin lesions.
Aloe Juice & Green Tea Extract
● Reduces the frequency and appearance of acne, while protecting and moisturizing the skin.
Panax Gingseng & Spinach Extract
● Boosts hydration, diminishes rough texture, repairs damaged skin cells and reduces inflammation.
Algae & Coffee Arabica Extract
● Inhibits enzymes that break down collagen in the skin and lead to signs of aging.
● Promotes the production of elastin, collagen and reduced breakdown of hyaluronic acid.
Orange Fruit Extract
● Gentle astringent properties that helps to relieve acne-prone skin.

● Reduces itching and irritation, while also reducing acne and preventing scarring.

● Corrects the oil balance of the skin.

FULL INGREDIENT LIST

Water/Aqua, Niacinamide, Zinc PCA, Phenoxyethanol, Polysorbate 20, Citrus Aurantium Dulcis (Orange) Peel Oil, Sclerotium Gum, Hydroxyethylcellulose, Sodium Phytate, Cannabis Sativa Seed Oil, Xanthan Gum, Citrus Aurantium Dulcis (Orange) Fruit Extract, Aloe Barbadensis Leaf Juice, Zeolite, Coffea Arabica (Coffee) Seed Oil, Maltodextrin, Polysorbate 60, Disodium Phosphate, Sodium Phosphate, Panax Ginseng Root Extract, Tocopherol.

})