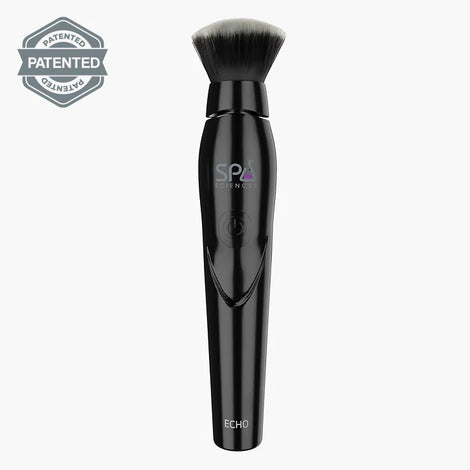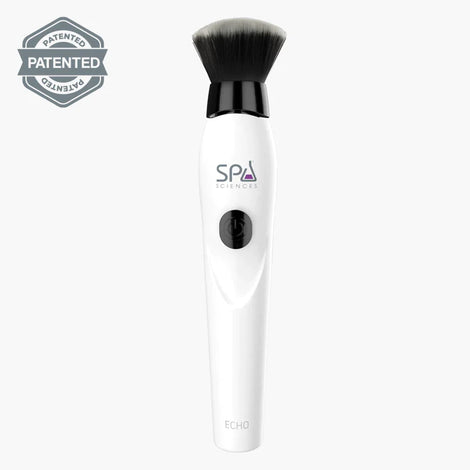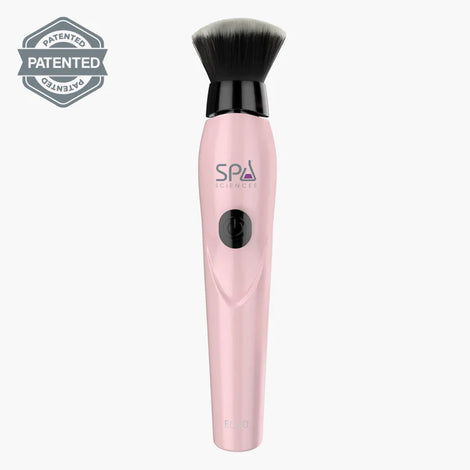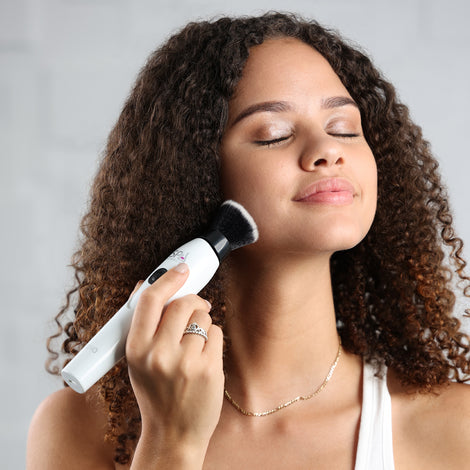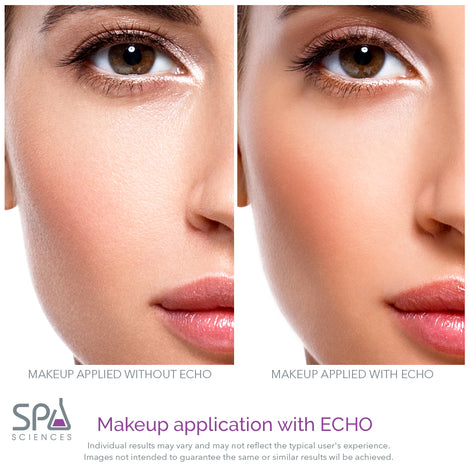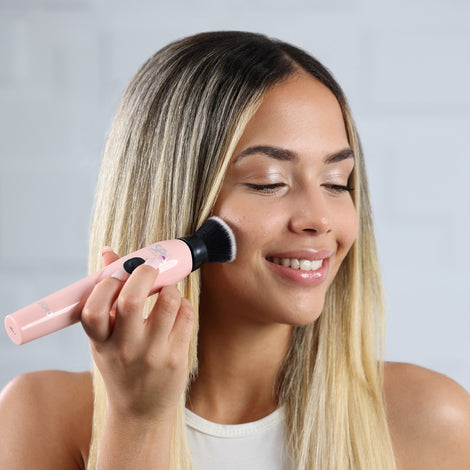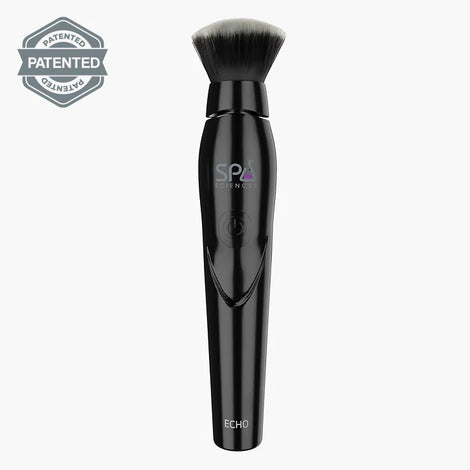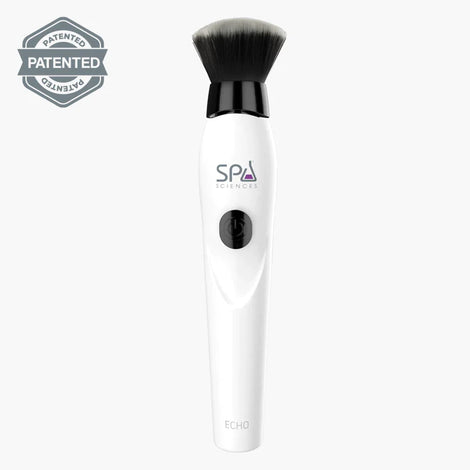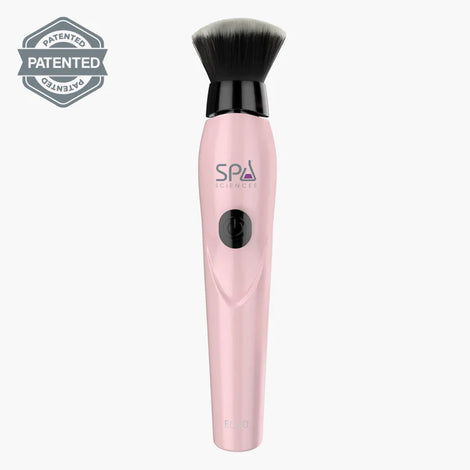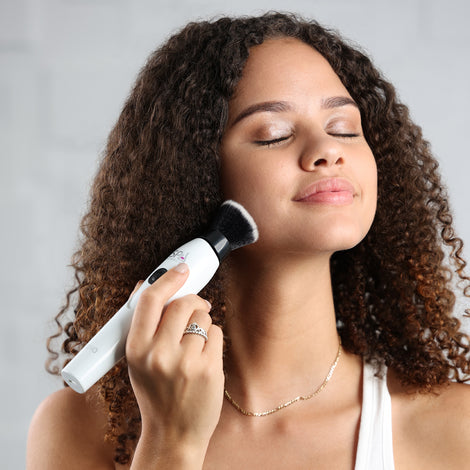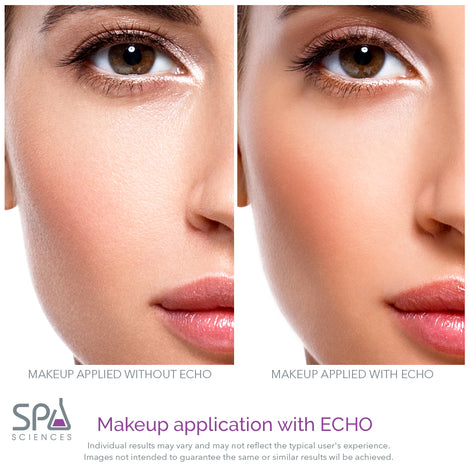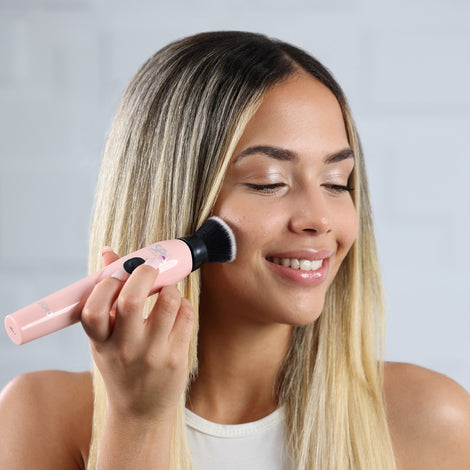 Affordable, yet superior. Spa Sciences is committed to bringing high-quality beauty devices & skincare without breaking the bank.
ECHO is the patented sonic makeup brush that allows you to blend and buff makeup like a pro to achieve an airbrush-like finish. Antimicrobial LIFE® protection on ECHO's brush head guards against 99%+ of bacteria. ECHO utilizes breakthrough makeup technology called MicroDust™ to transform liquid and powder makeup into micro-sized particles during the application process. This interlocking pattern reduces the look of fine lines, enlarged pores, scars and uneven texture for a perfectly blended, streak-free, flawless-looking finish.
Who Should Use ECHO?
All skin types.
FEATURES & BENEFITS
Sonic energy

Operating at a frequency of over 24,000 micromovements per minute transforms your everyday makeup into teeny, tiny sized micro-particles that blend quickly for a flawless-looking makeup application.

Antimicrobial

Sonic makeup brush with LIFE® protection that reduces bacteria formation that is likely to grow on brush heads between use by 99%+.

MicroDust™ Technology

Fills fine lines and wrinkles from the bottom up to provide a natural airbrush-like finish effortlessly– in less time and with less makeup than fingers, beauty sponges and manual Brushes.
WHAT'S IN THE BOX
Please note: Spa Sciences offers a 1-year limited warranty on all devices. Register your Spa Sciences device within 14 days of purchase, and extend the warranty to 2 years of protection at no additional cost.

Rechargeable ECHO Sonic Makeup Brush Tool

Sonic Antimicrobial Brush Head

Operating Manual

USB charging cord*
*Please note: recommended for use only with 5V 1A or 5V 2A wall charger or via USB slot on your personal computer.
Any wall charger with different specs can cause the unit to overheat.
HOW TO USE
STEP 1Before first use, charge the ECHO for 9 to 12 hours. Unplugging when it's done.

STEP 2You may choose to apply a couple of dots of liquid makeup on your skin or on the brush when it is off.

STEP 3Press the Power/Speed Control button to activate your ECHO and select the speed setting you would like to use.

STEP 4Apply makeup to your face with your ECHO for a smooth and airbrush-like finish.

STEP 5After you have finished, detach your ECHO's Brush head for easy cleaning.
User Manual

Check out our user manual below for more information on the ECHO

})