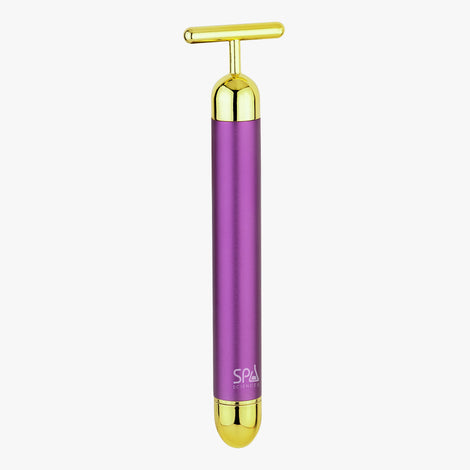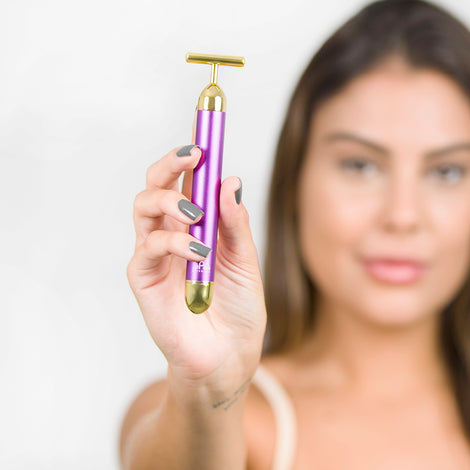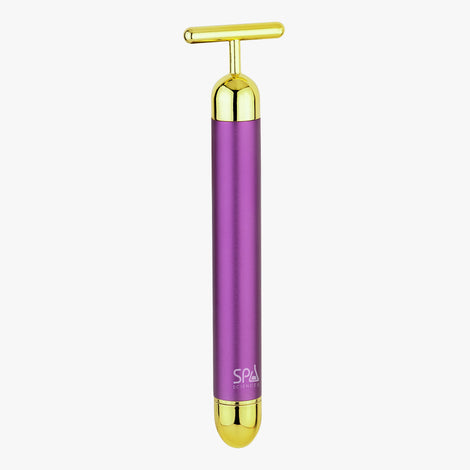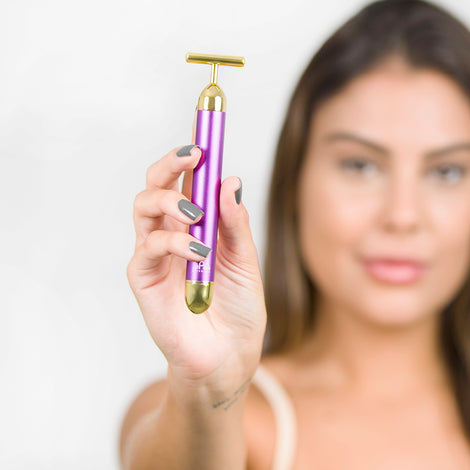 Affordable, yet superior. Spa Sciences is committed to bringing high-quality beauty devices & skincare without breaking the bank.
GOLD BAR is a T-shaped facial sculpting bar that is plated in 24K gold and stimulates collagen production with gentle vibrations. Instantly make skin feel and appear toned, lifted and revived.
The invigorating massage stimulates blood circulation to depuff eye bags and reduce wrinkles around eyes, lips, forehead, and neck, promoting a luminous, vibrant and healthy-looking complexion.
Benefits & Features
GOLD BAR emits 6000 micro vibrations per minutes. The combination of the gold ions and vibrations helps to stimulate facial muscles to tighten, lift, and contour the skin.
• Helps reduce the appearance of fine lines and wrinkles
• Anti-aging properties to achieve a more youthful look
• Tightens and tones
• Massaging vibrations create a relaxing sensation
• Promotes collagen and elastin production
• Reduces puffiness on face and around the eyes
• Enhances circulation and blood flow
• Helps relief pressure from headaches or sinuses
Who Should Use GOLD BAR?
All skin types.
HOW TO USE GOLD BAR
STEP 1ON/OFF
• ON: Turn bottom left/ counter clockwise
• OFF: Turn bottom of the device right/clockwise

STEP 2Massage in an upward manner, targeting the areas to sculpt and lift. Repeat daily for 3-5 minutes and see the amazing results.
User Manual

Check out our user manual below for more information on the GOLD BAR

})