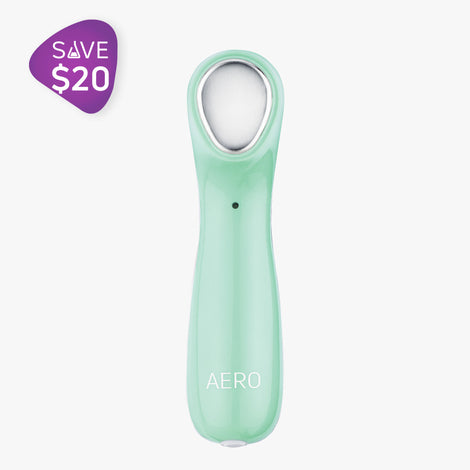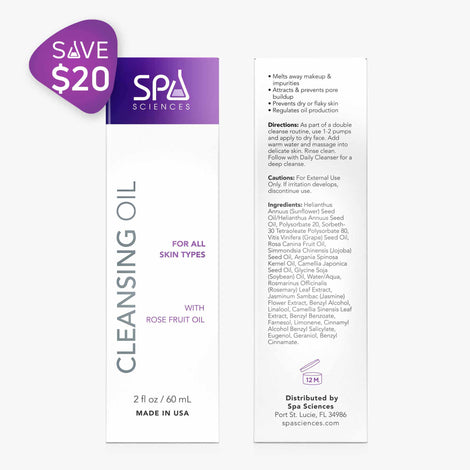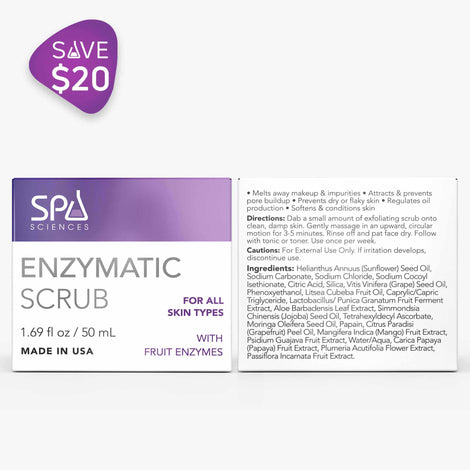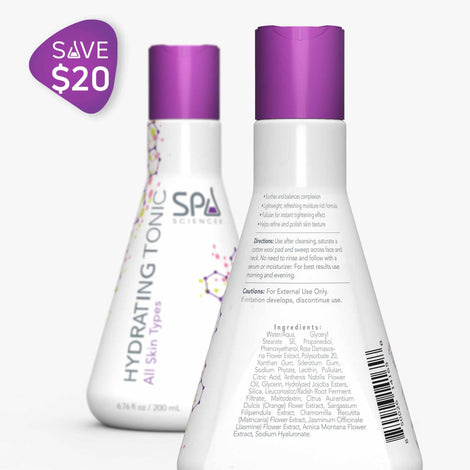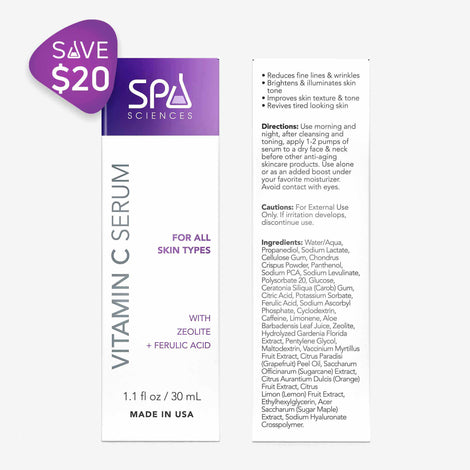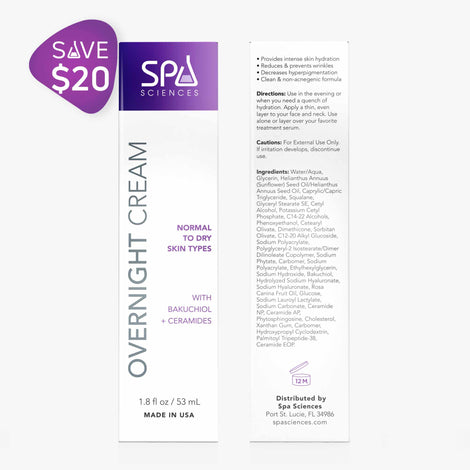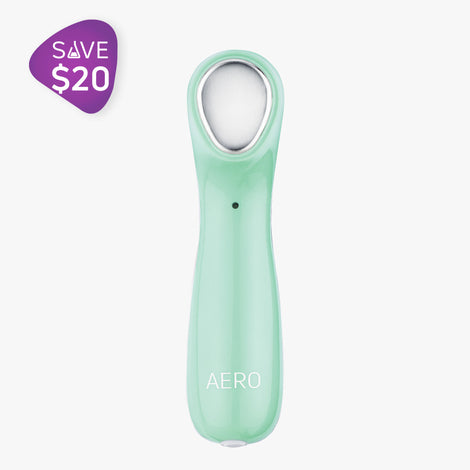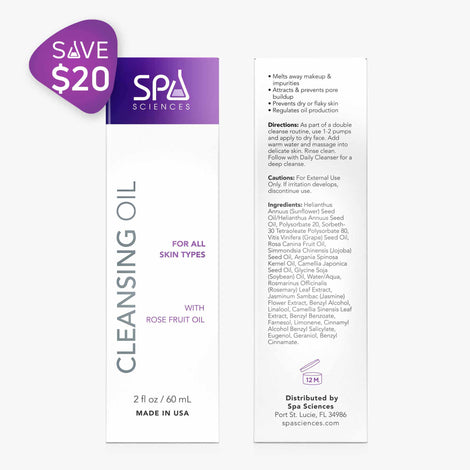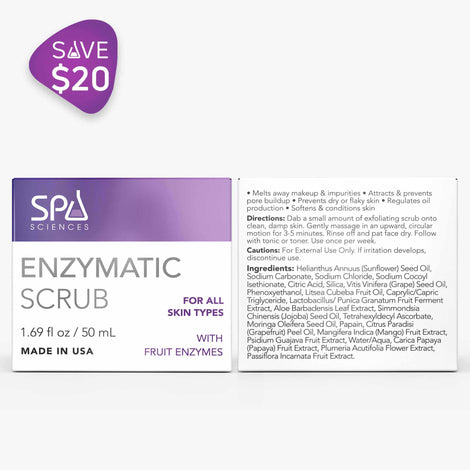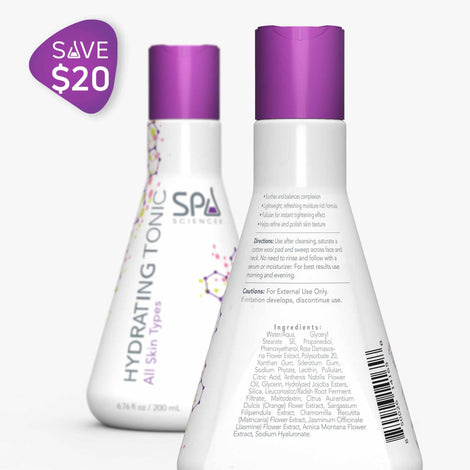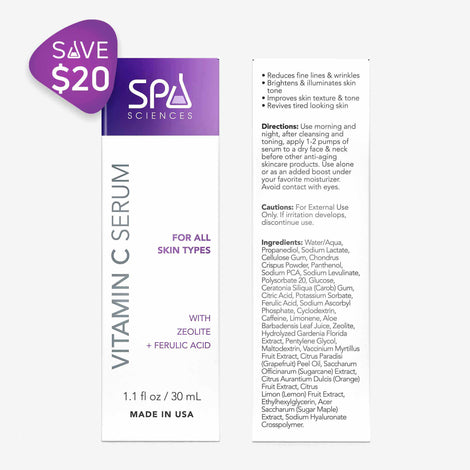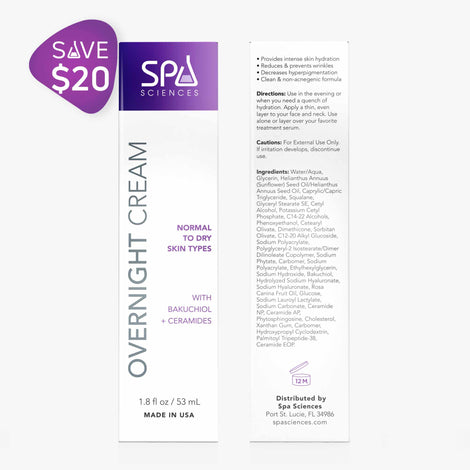 Our Mature Skin Starter Pack includes everything you need for firmer, smoother, more youthful-looking skin.
What you're getting:
our AERO

Advanced Skincare Infusion System

,
our Dirt & Makeup Dissolving Facial Oil Cleanser with Rose Fruit Oil - 2 fl oz
our Facial Night Cream with Ceramides & AHA's - 1.8 fl oz
our Balancing Hydrating Tonic with Hyaluronic Acid & Rose Extract - 6.76 fl oz
our Brightening Vitamin C Serum with Zeolite & Ferulic Acid- 1.1 fl oz
our Polishing and Exfoliating Enzymatic Scrub with Fruit Enzymes - 1.69 oz

Who should use it?
Recommended for Mature Skin
FEATURES & BENEFITS
The Wrinkle-Fighting Night Cream is a rich, thick cream that helps to reduce the appearance of wrinkles and fine lines. It can be used nightly on cleansed skin.
The Firming Eye Cream is a light, refreshing cream that helps to hydrate and firm the delicate skin around the eyes. It can be used morning and night on clean, dry skin.
WHAT'S INCLUDED
Please note: Spa Sciences offers a 1-year limited warranty on all devices. Register your Spa Sciences device within 14 days of purchase, and extend the warranty to 2 years of protection at no additional cost.

AERO advanced skincare infusion tool

USB Charging Cord*

Operating Manual
*Please note: recommended for use only with 5V 1A or 5V 2A wall charger or via USB slot on your personal computer.
Any wall charger with different specs can cause the unit to overheat.

+ 1X Cleansing Oil 2 fl oz / 60 mL

+ 1X Vitamin C Serum - 1.1 fl oz / 30 mL

+ 1X Enzymatic Scrub - 1.69 fl oz / 50 mL

+ 1X Overnight Cream Oily Facial Night Cream - 1.8 fl oz / 60 mL

+ 1X Hydrating Tonic - 6.76 fl oz / 200 mL

})