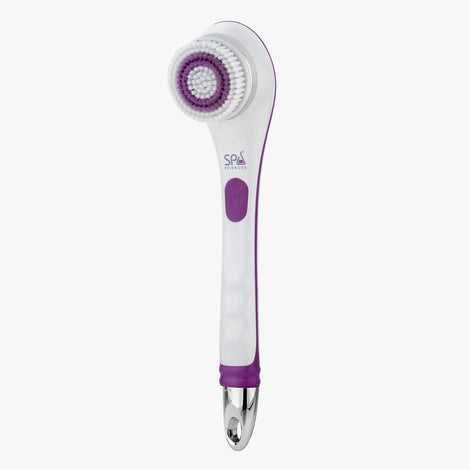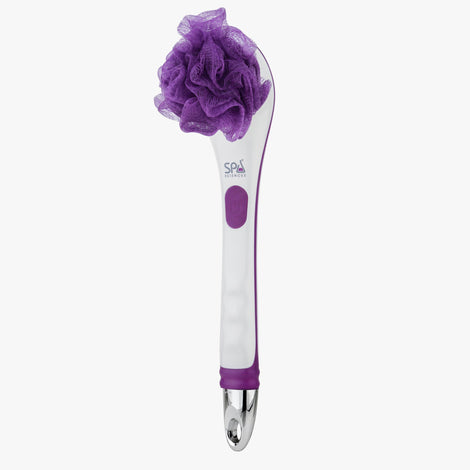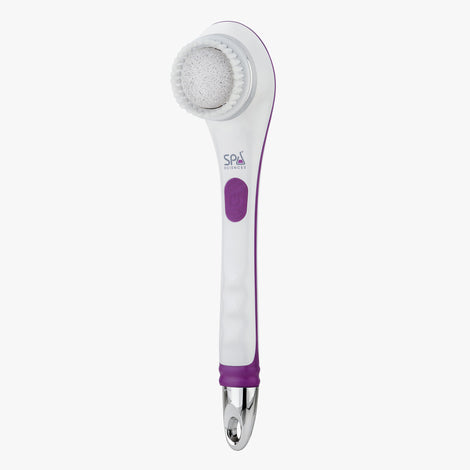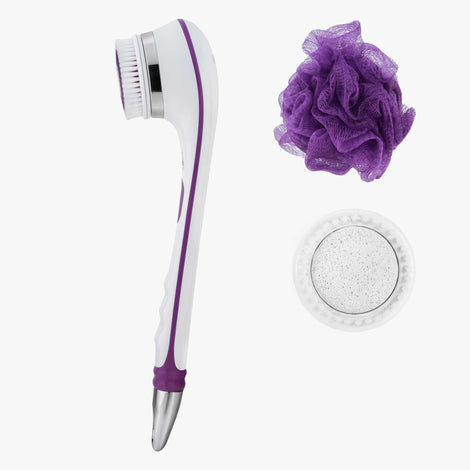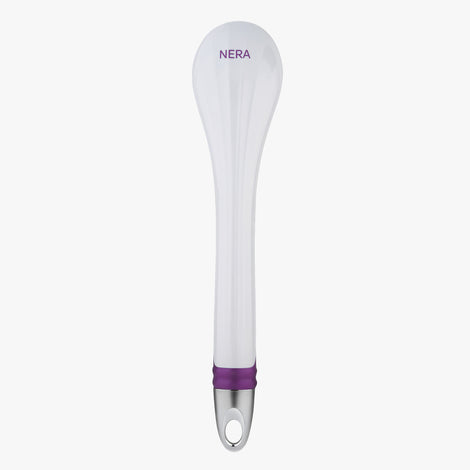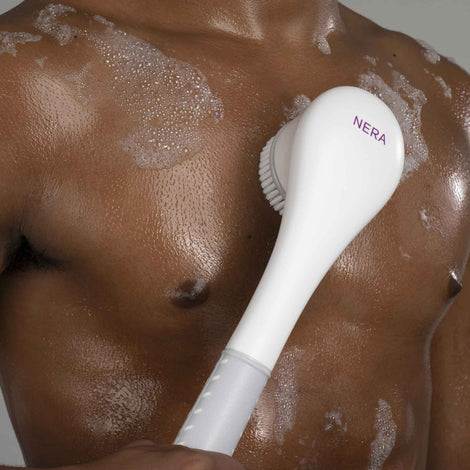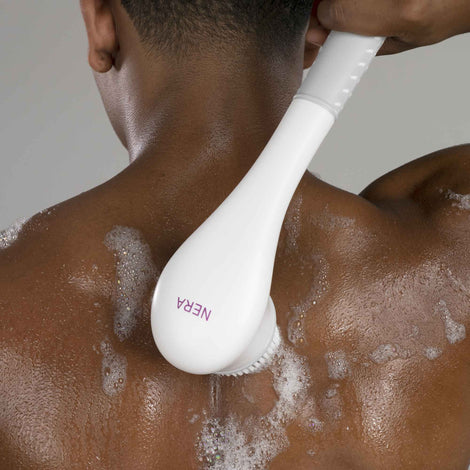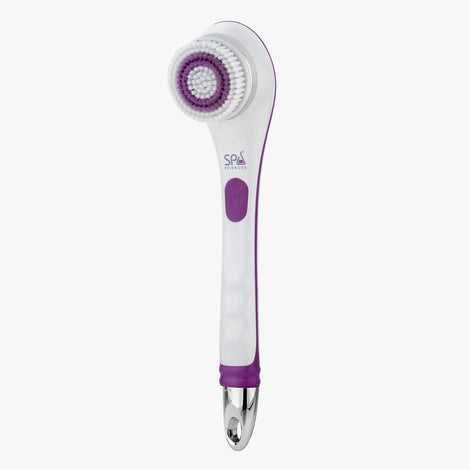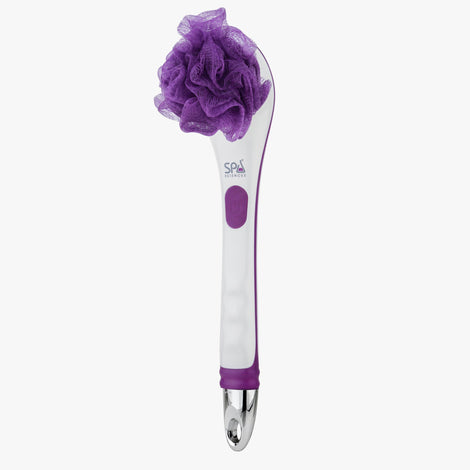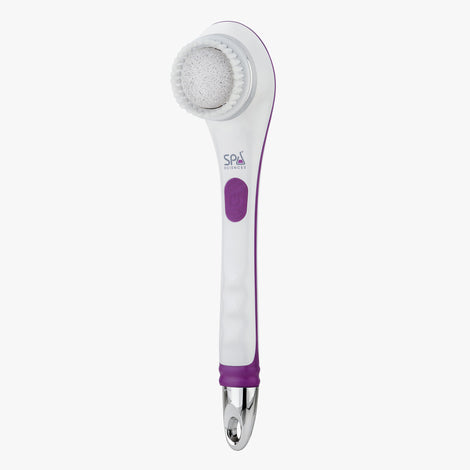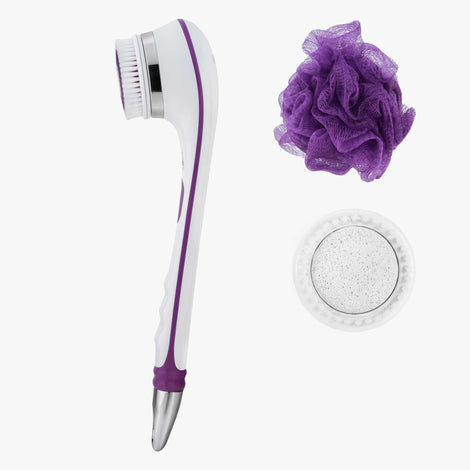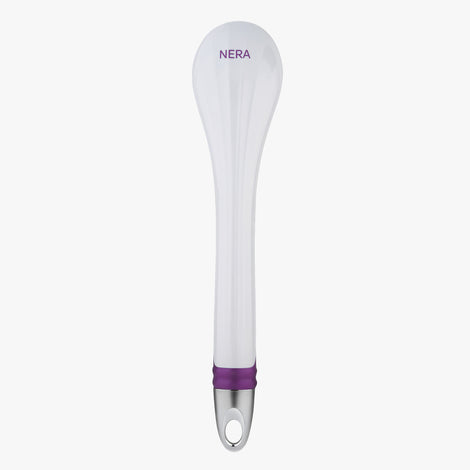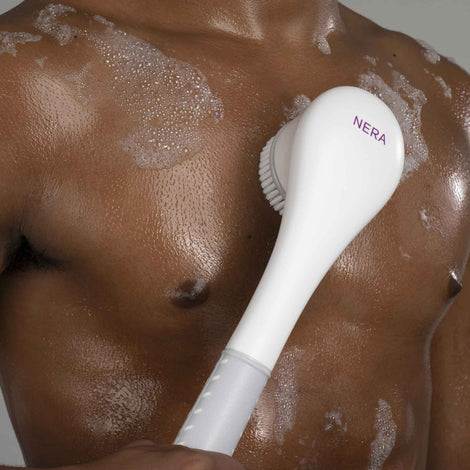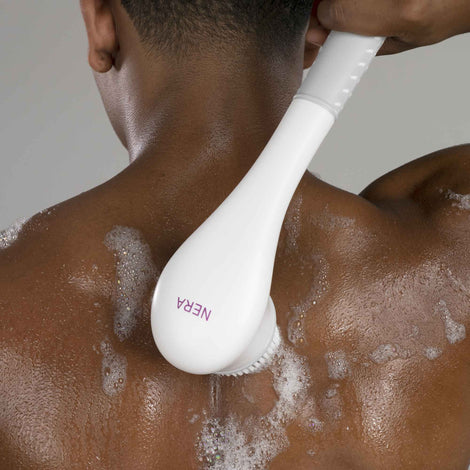 Affordable, yet superior. Spa Sciences is committed to bringing high-quality beauty devices & skincare without breaking the bank.
NERA by Spa Sciences is the longest shower brush available on the market at 15 inches. It uses antimicrobial brushes to guard against stain and odor causing bacteria.
NERA transforms everyday showers into a spa-like cleansing experience. NERA Power Shower Brush comes with 3 different treatment heads to provide thorough exfoliation, sensational massaging and ultimate cleansing. NERA is also the first shower tool to come with patented antimicrobial protection built-in its body brush bristles and loofah. This shower device is USB rechargeable, cordless easy to use on all areas of the body.
Who Should Use NERA?
All Skin Types.
Features & Benefits
Cleaning Head

The interchangeable cleaning head allows you to remove dirt and dead skin cells better than with hands alone for the hard-to-reach areas of the back and body.

Loofa Head

The high-quality interchangeable loofah head allows NERA to provide a great exfoliation and a soothing massage to help you relieve tensions and muscle aches.

Pedi Head

A long, ergonomic handle and pumice stone attachment Pedi head treat your feet to improved health and smooth skin.
What's in the box
Please note: Spa Sciences offers a 1-year limited warranty on all devices. Register your Spa Sciences device within 14 days of purchase, and extend the warranty to 2 years of protection at no additional cost.

NERA Long-handled Cleansing Tool

Cleansing Attachment Head

Loofah Attachment Head

Pumice Stone Attachment Head

Shower Hook

USB Charging Cord*

User Manual
*Please note: recommended for use only with 5V 1A or 5V 2A wall charger or via USB slot on your personal computer.
Any wall charger with different specs can cause the unit to overheat.
How to use NERA
STEP 1Charge NERA for 9 to 12 hours before first use

STEP 2Switch treatment heads if desired.

STEP 3Apply body wash or product to NERA brush, or you may apply it on the skin first.

STEP 4Select the desired power level by pressing the "Speed Control" button. We suggest beginning with low power to start.

STEP 5Use NERA on all parts of your body, avoiding the genital area. FOR EXTERNAL USE ONLY.

STEP 6Rinse NERA once finished using the device.
User Manual

Check out our user manual below for more information on the NERA

})