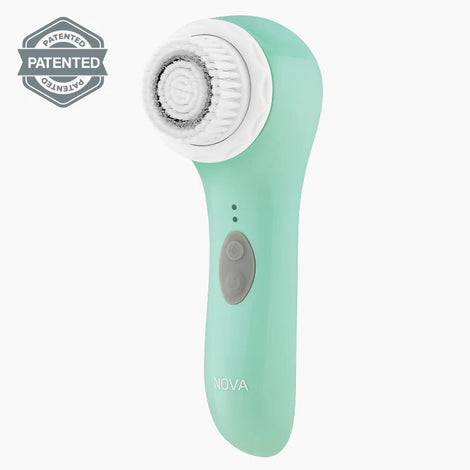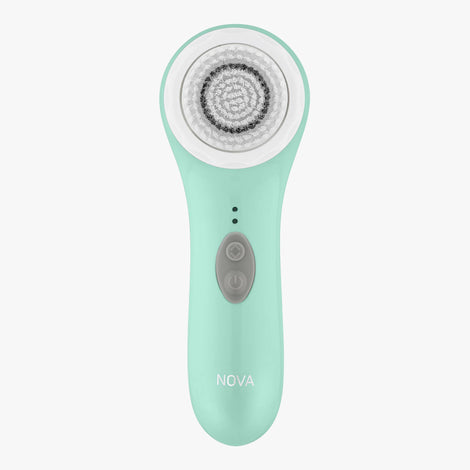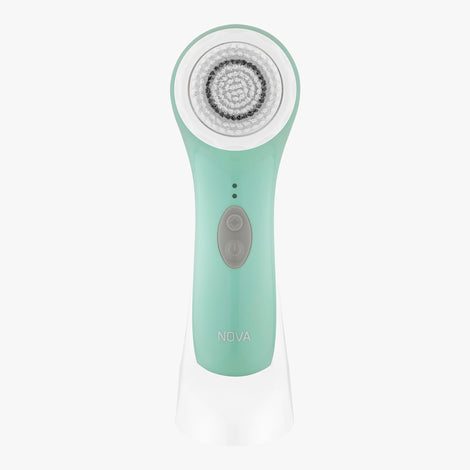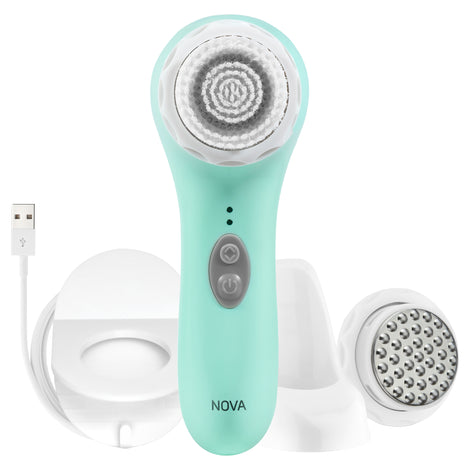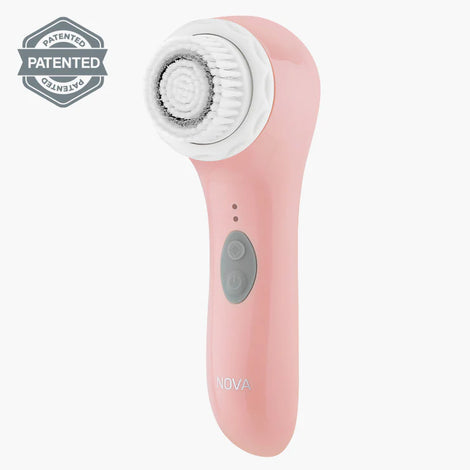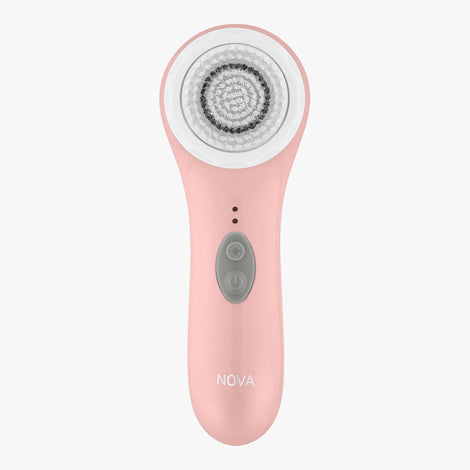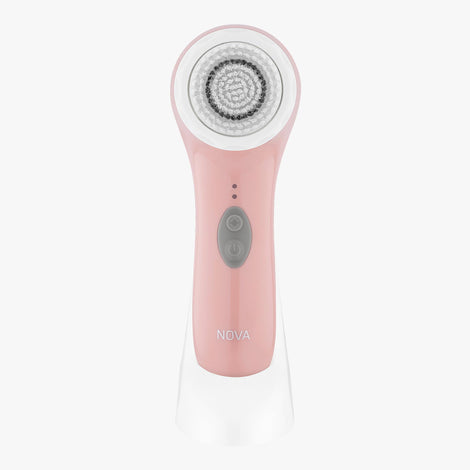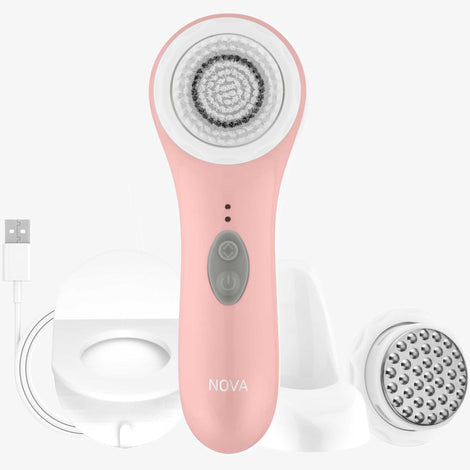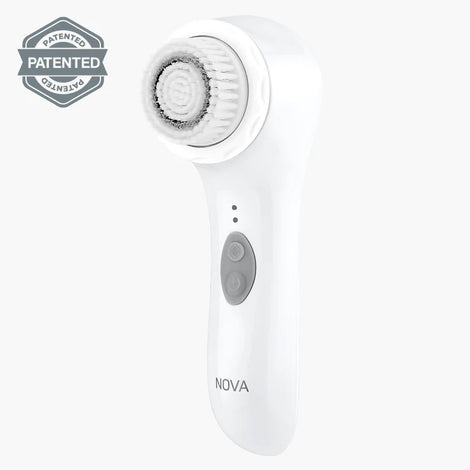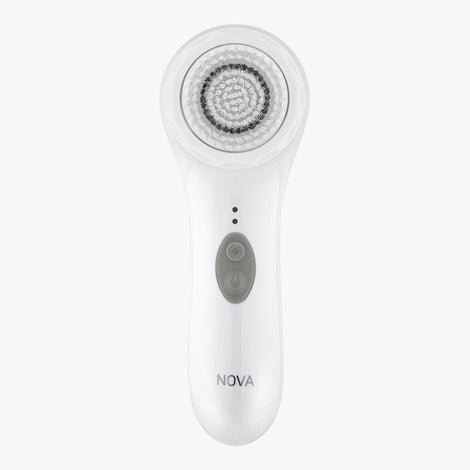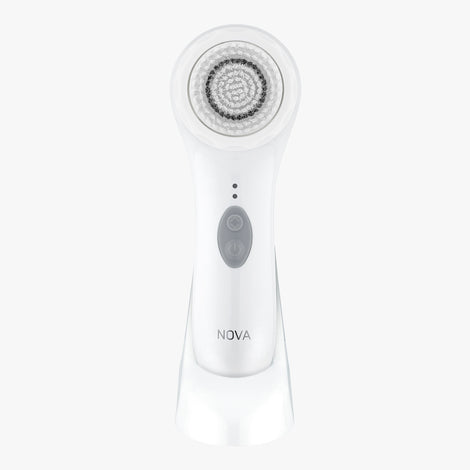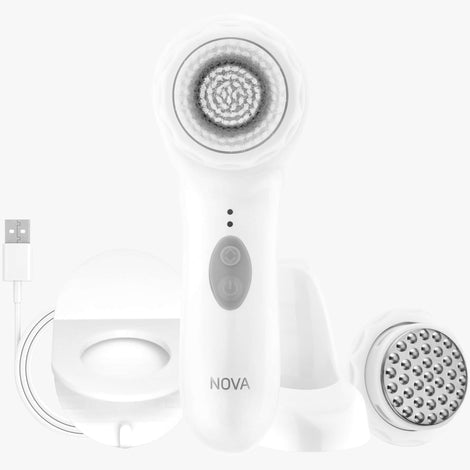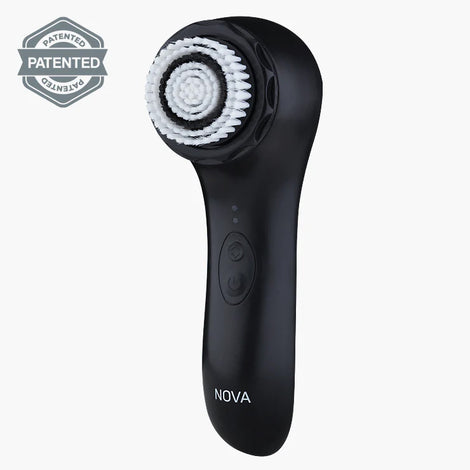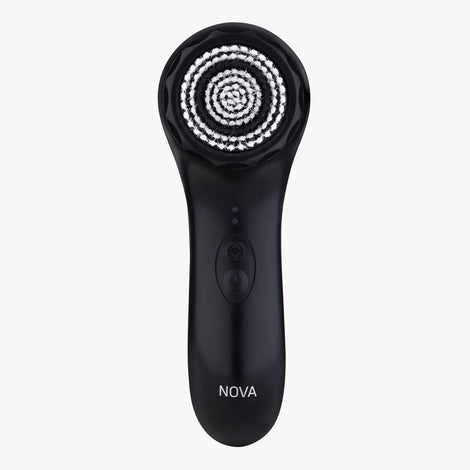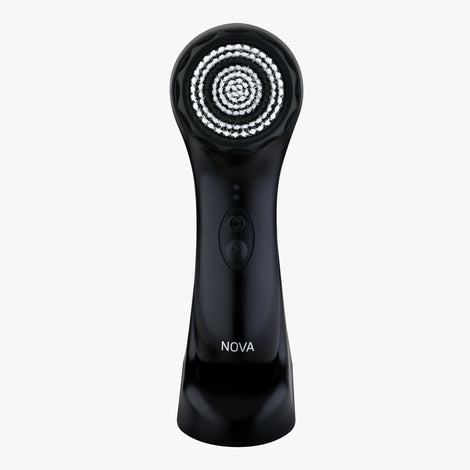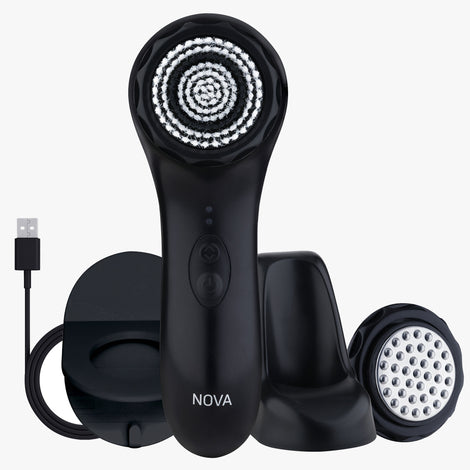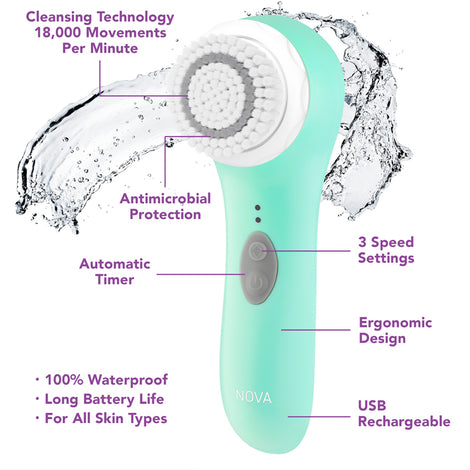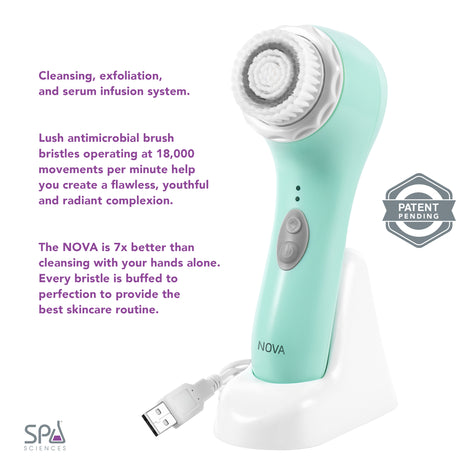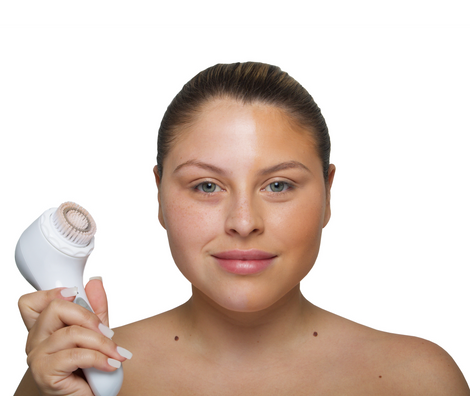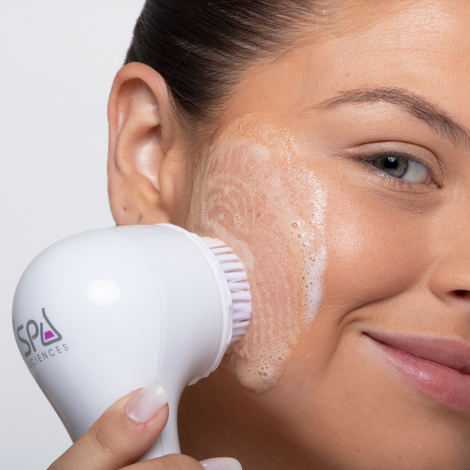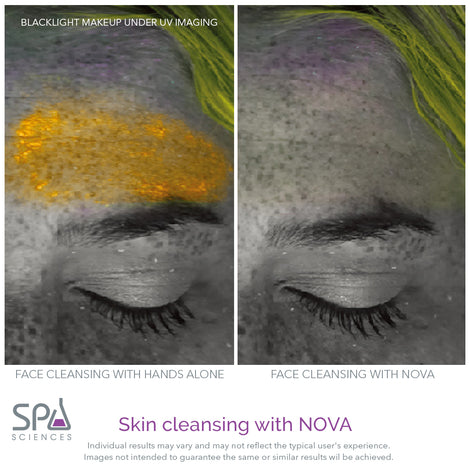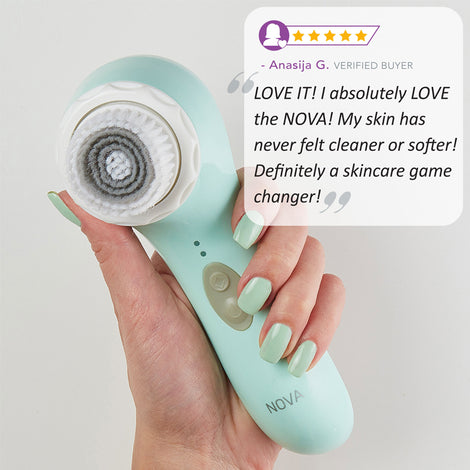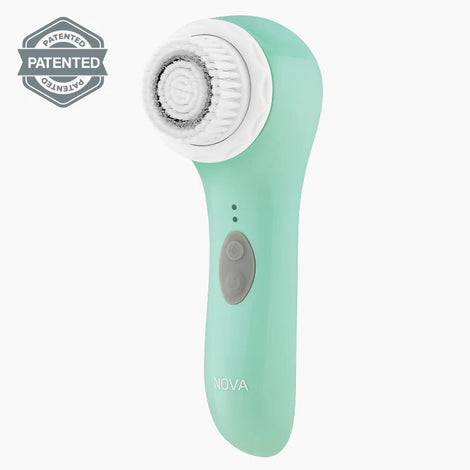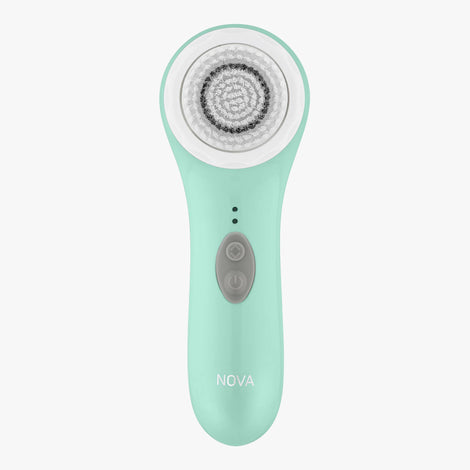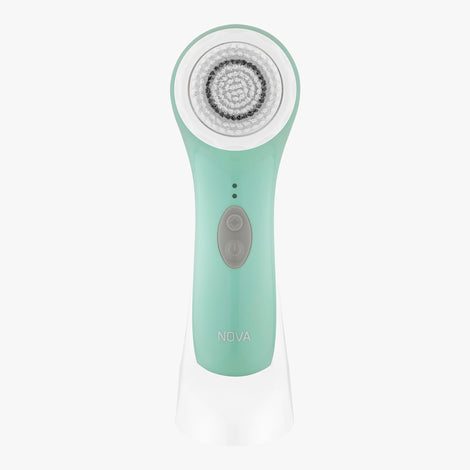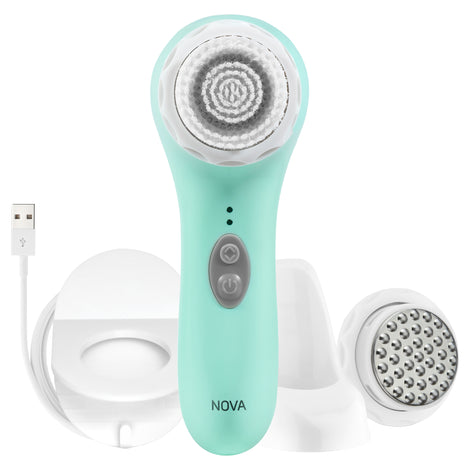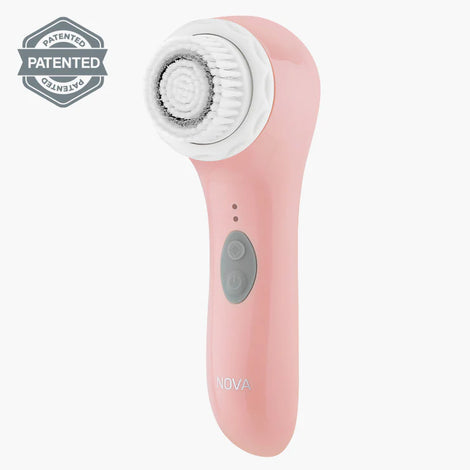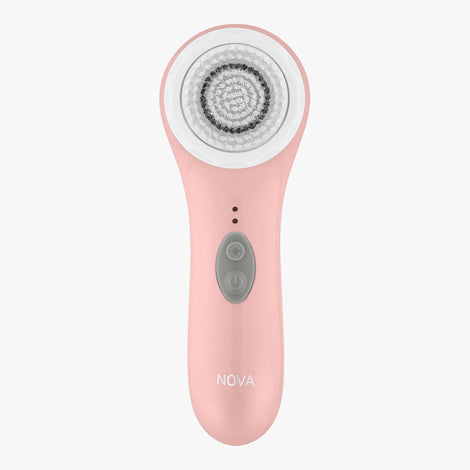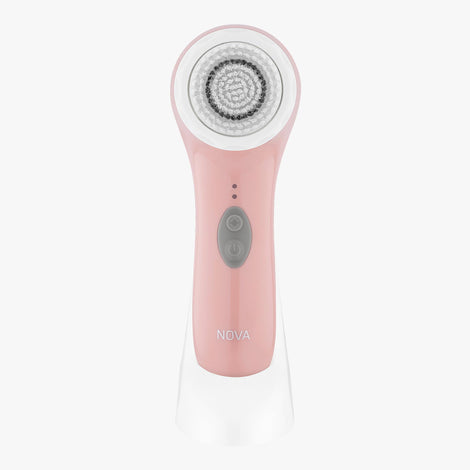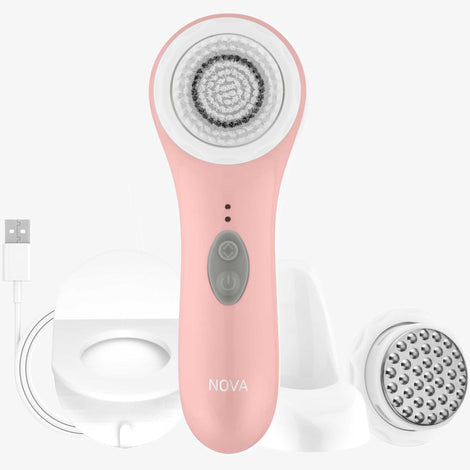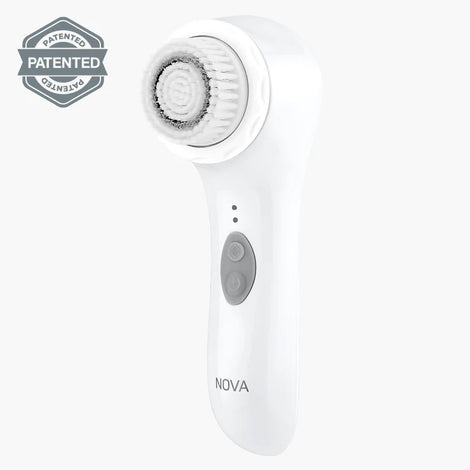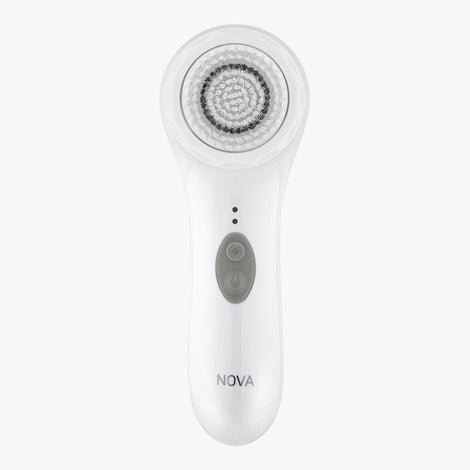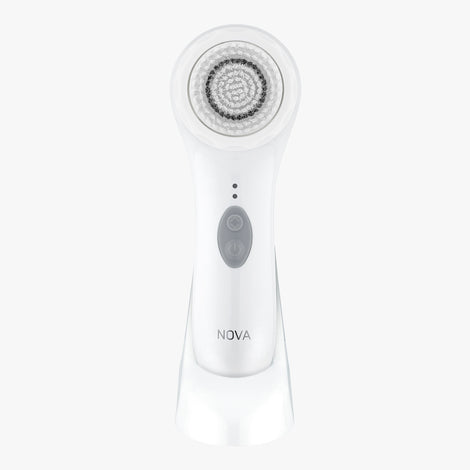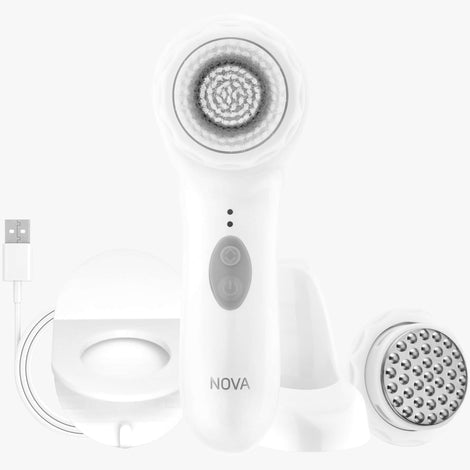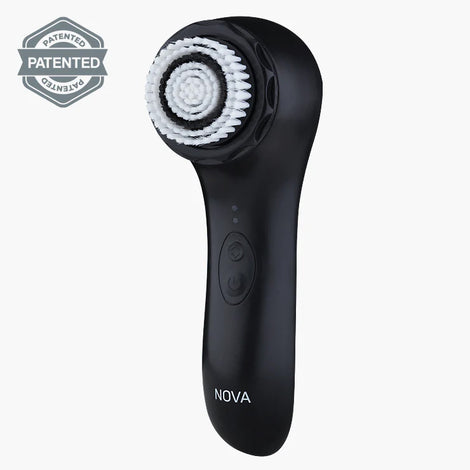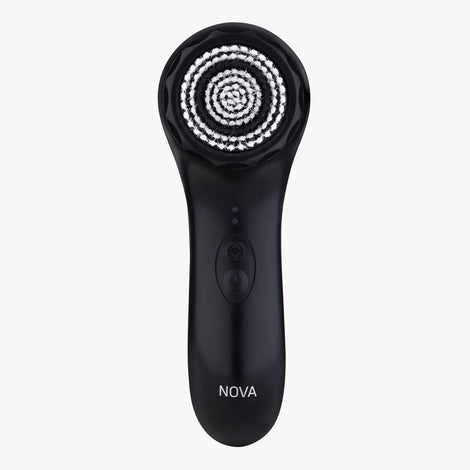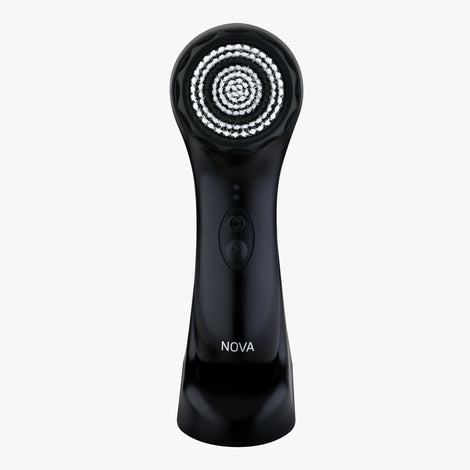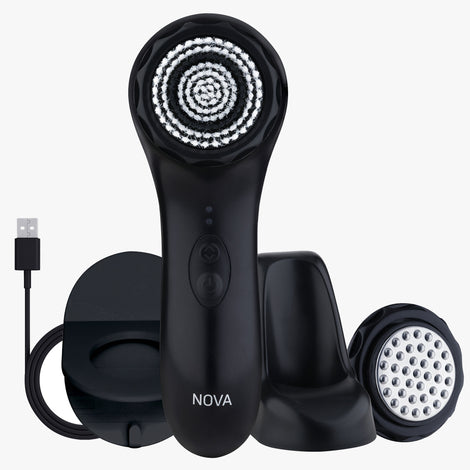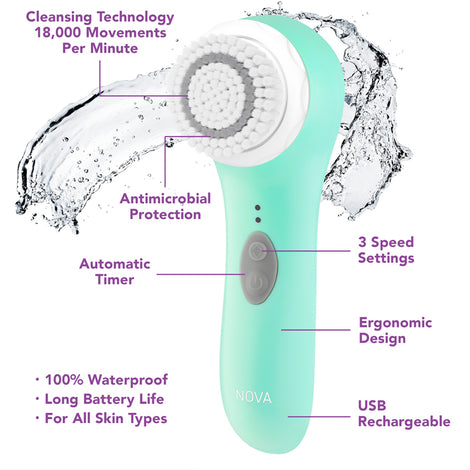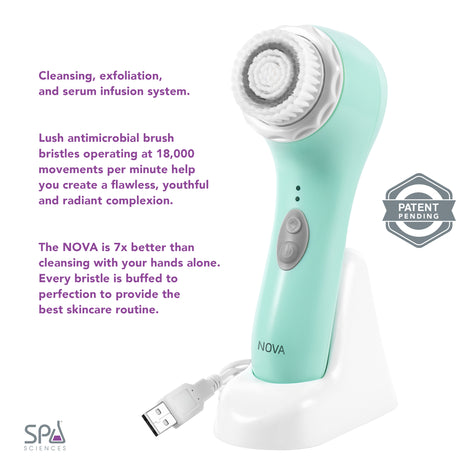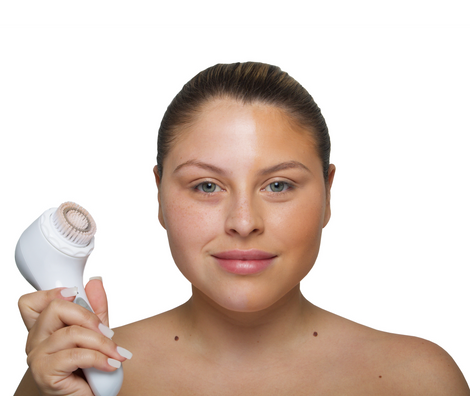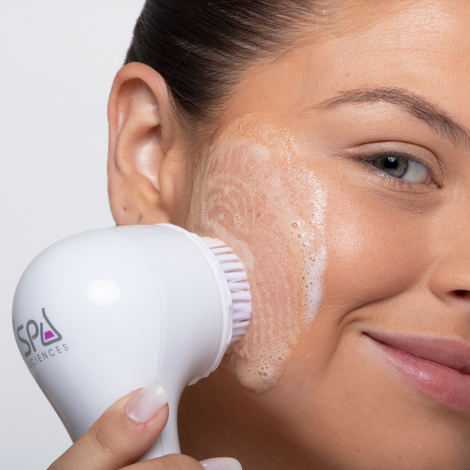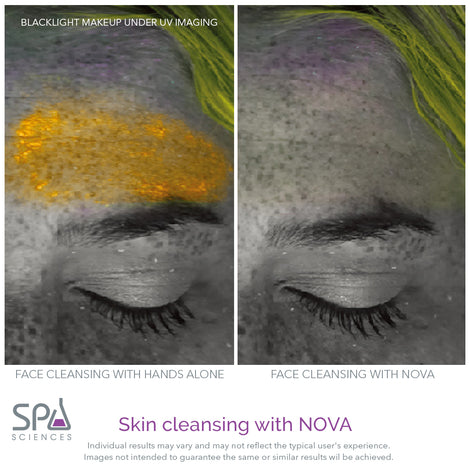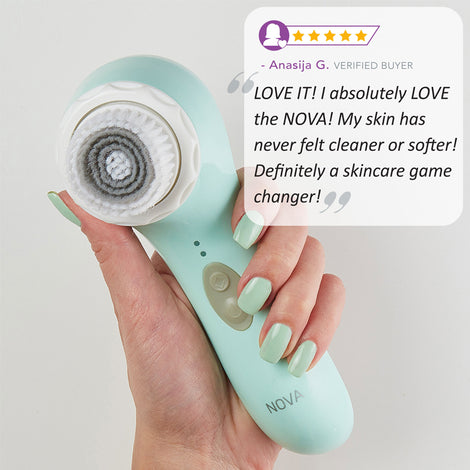 Affordable, yet superior. Spa Sciences is committed to bringing high-quality beauty devices & skincare without breaking the bank.
NOVA is a waterproof, rechargeable facial cleansing brush that features sonic technology and patented antimicrobial protection to provide the highest level of daily cleansing and exfoliation. Effectively cleanse your skin 7 times better than manual cleansing getting deep into the pores to eliminate dirt, oil, makeup, and dead skin cells, giving you a cleaner, smoother, softer, and brighter complexion.
Serums, creams, and moisturizers can absorb deeper into the skin, giving you quicker, more effective results and flawless makeup application.
Radiant Skin Starts with Clean Skin!
Dermatologists agree that proper cleansing and exfoliating is essential in any skincare routine to achieve a flawless, youthful, and radiant complexion, and that a facial cleansing brush with both sonic technology and antimicrobial protection can only help in achieving this goal.
Who Should Use NOVA?
All skin types.
FEATURES & BENEFITS
State-of-the-Art Sonic Technology

NOVA's facial cleansing brush bristles move 18,000 times a minute.

Powerful & Effective Cleansing

NOVA is an impressive 7 TIMES better at cleansing your skin than using your hands.

Gentle on the Skin

Sonic vibrations cleanse deeply and exfoliate without disrupting the skin's natural barrier, making NOVA perfect for sensitive skin.
WHAT'S IN THE BOX
NOVA Cleansing Brush

Antimicrobial Brush Head

Serum Infusion Head

Wireless Charging Stand

USB Charging Cord*

Shower Caddy

User Manual

Coupon for Free Sensitive Antimicrobial Brush
*Please note: recommended for use only with 5V 1A or 5V 2A wall charger or via USB slot on your personal computer.
Any wall charger with different specs can cause the unit to overheat.
How to use NOVA
STEP 1Charge Nova for 9 to 12 hours before first use.

STEP 2Take off the charger and press the button once to power ON.

STEP 3Put face wash on your face or directly on the brush.

STEP 4Clean your face until the timer beeps, then go to the next area. *Pro Tip* Section your face into three areas: 1) left cheek and chin, 2) right cheek and chin & 3) forehead.

STEP 5Now you are ready to rinse your face and pat dry. Proceed with the rest of your skincare regime.

STEP 6Rinse and clean your brush head with a gentle cleanser.
User Manual
Check out our user manual below for more information on the NOVA
Get your NOVA Accesories!
})