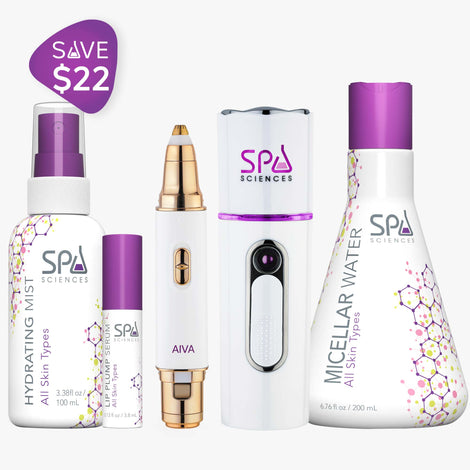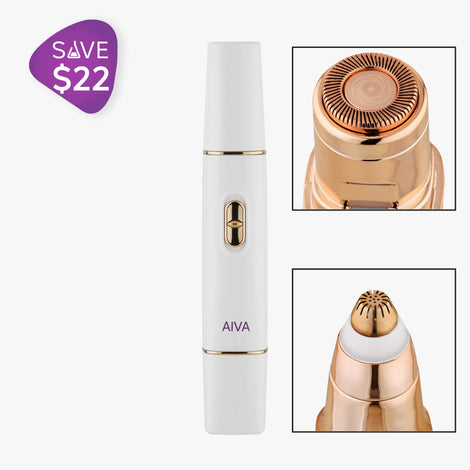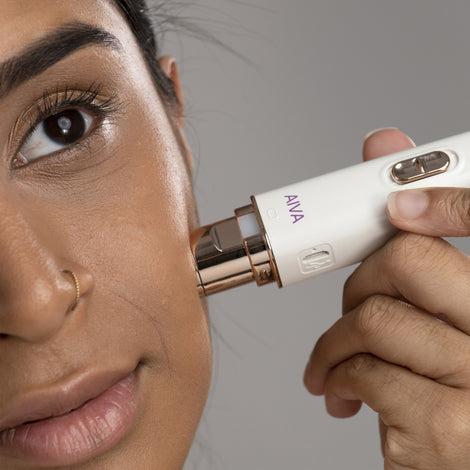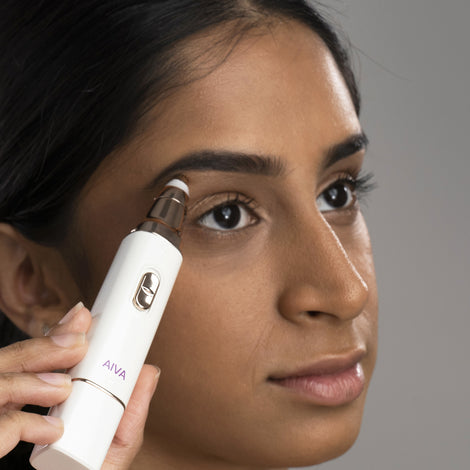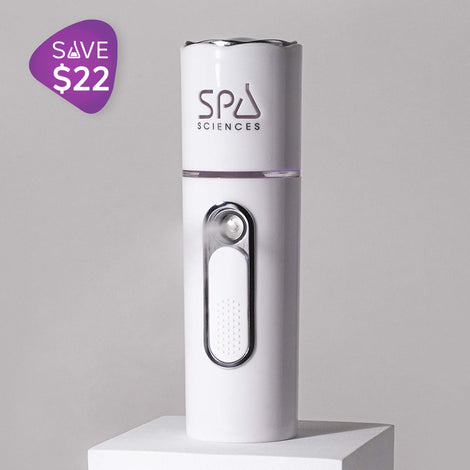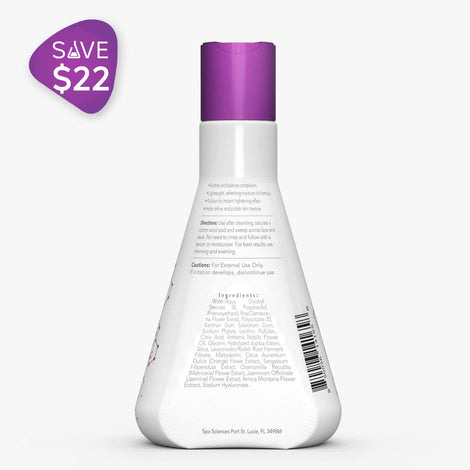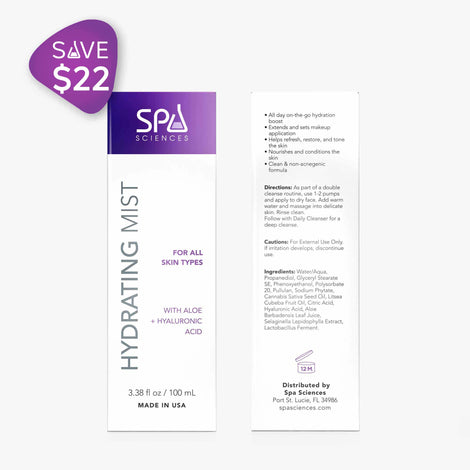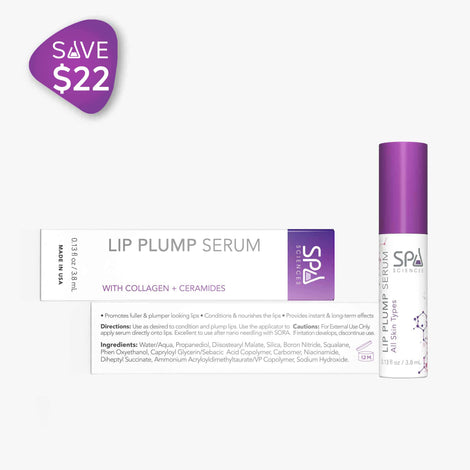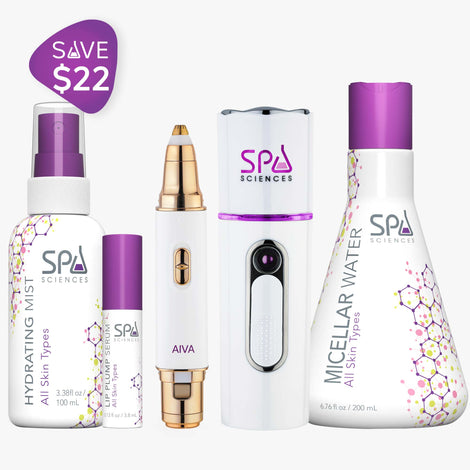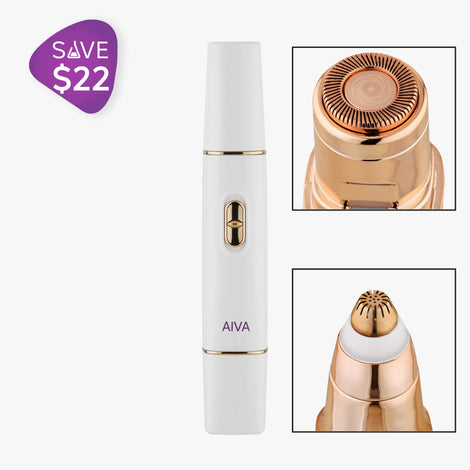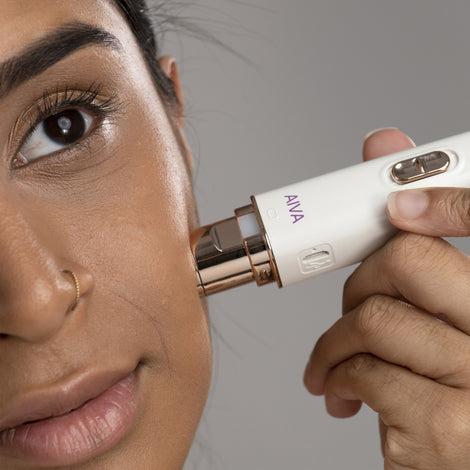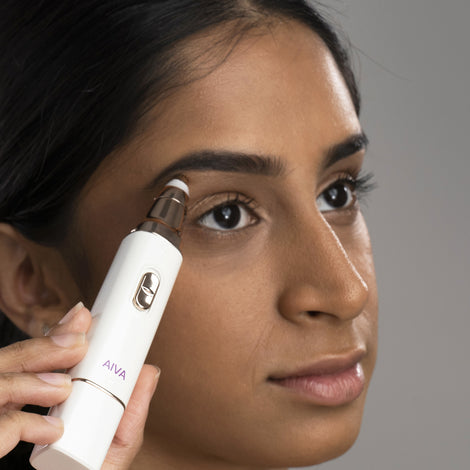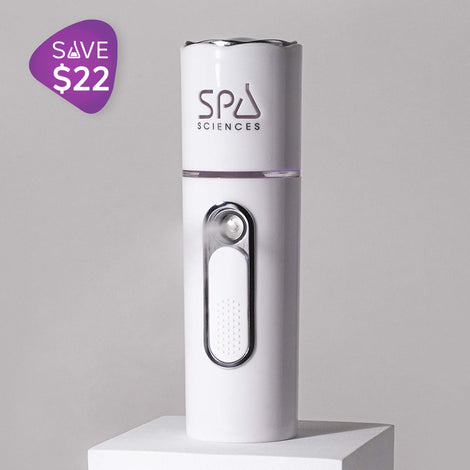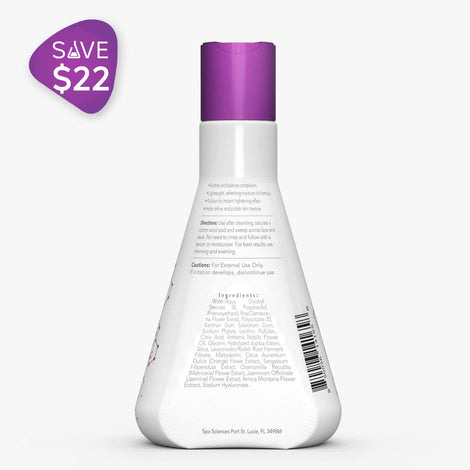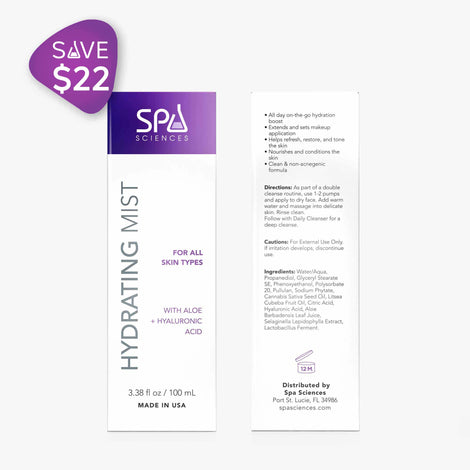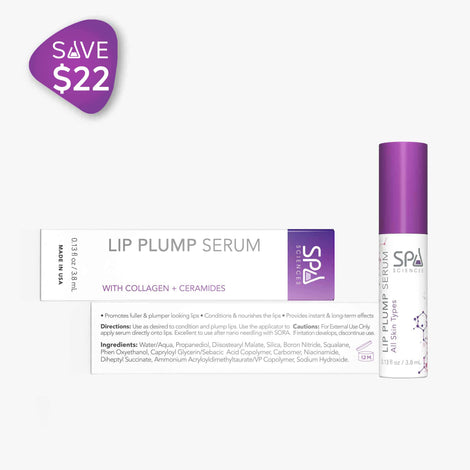 Look your best On The Go always with this bundle and its travel-friendly favorites, and discover more of our skincare line.
What you're getting:
our AIVA Dual Sonic Precision Facial Hair Remover & Eyebrow Trimmer,
our Mini Face & Body NANO MISTER Sprayer,
our Waterless Micelllar Water Cleanser and Makeup Remover - 6.76 fl oz,
our Nourishing Facial Hydrating Mist with Aloe & Hyaluronic Acid - 3.38 fl oz,
our Conditioning Lip Plump Serum Treatment with Collagen & Ceramides - 0.13 fl oz

Who should use it?
All Skin Types.
FEATURES & BENEFITS
Vacays are always a sacred time. When it's time for you to getaway this calls for the specialized kit that travels as easily as you do. The On the Go Set has everything you need to stay fresh and vibrant.
This set allows you to trim and remove pesky hairs with the AIVA dual sonic precision facial hair remover, hydrate, rejuvenate your skin, and plump up your pout all without ever leaving your travel bag.
WHAT'S INCLUDED
AIVA™ Dual-function Hair Remover Tool

USB Charging Cord*

Operating Manual

Please note: Spa Sciences offers a 1-year limited warranty on all devices. Register your Spa Sciences device within 14 days of purchase, and extend the warranty to 2 years of protection at no additional cost.

Nano Mister

USB Charging Cord*

User Manual




*Please note: recommended for use only with 5V 1A or 5V 2A wall charger or via USB slot on your personal computer.
Any wall charger with different specs can cause the unit to overheat.

+ 1X Micellar Water 6.76 fl oz / 200 mL

+ 1X Hydrating Mist - 3.38 fl oz / 100 mL

+ 1X Lip Plump Serum - .13 fl oz / 3.8 mL
})