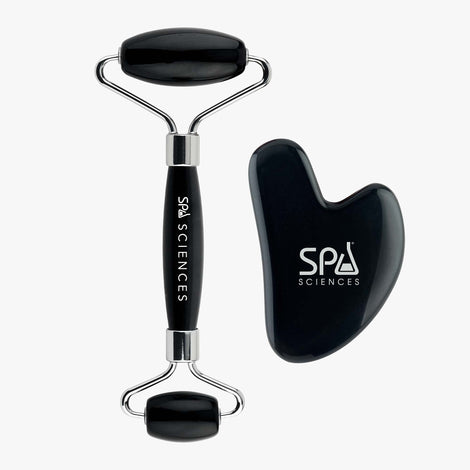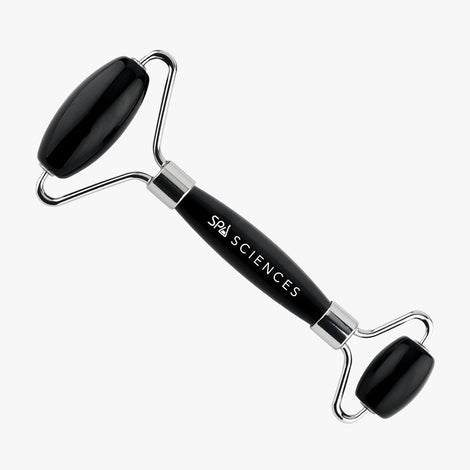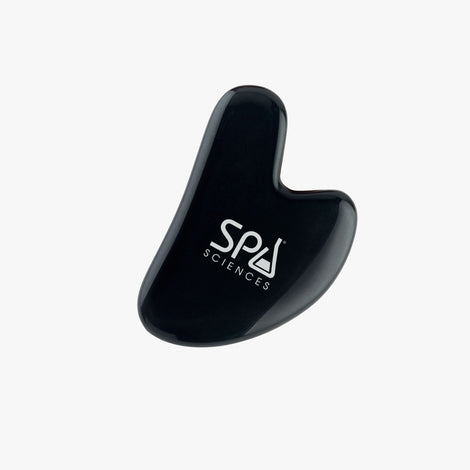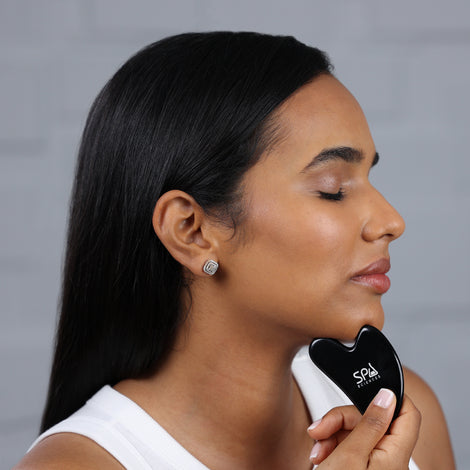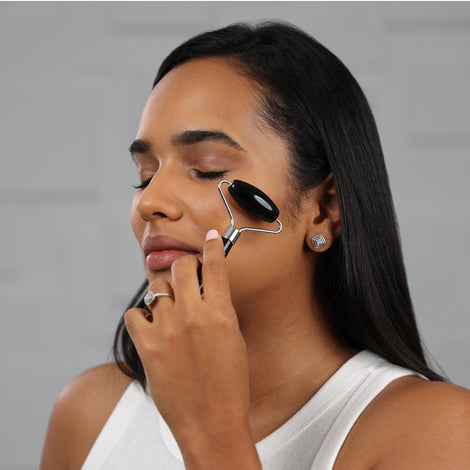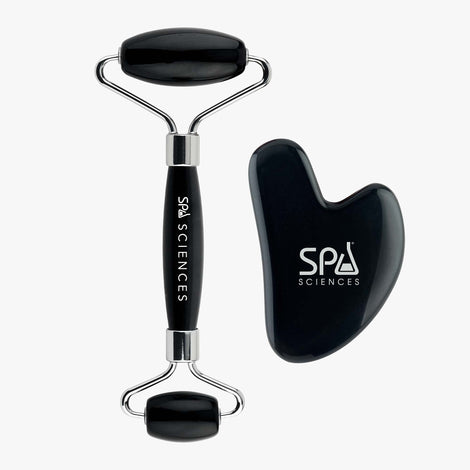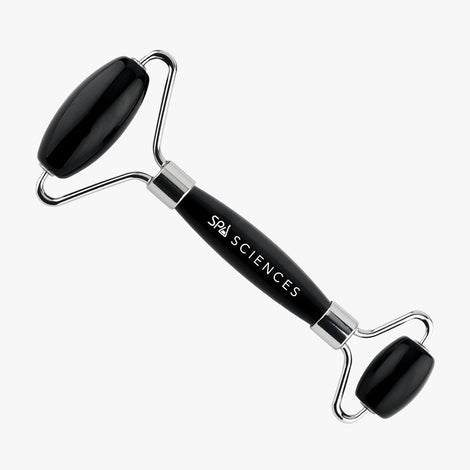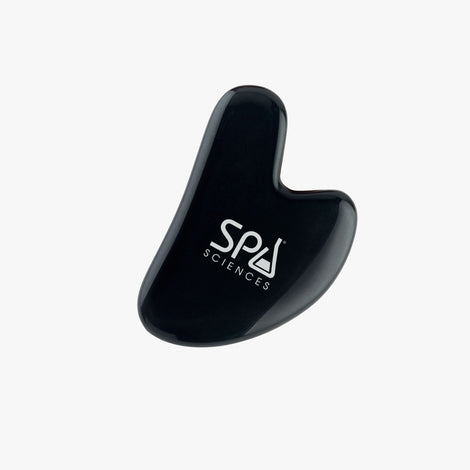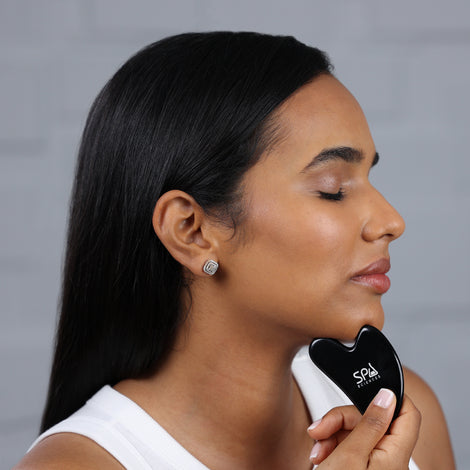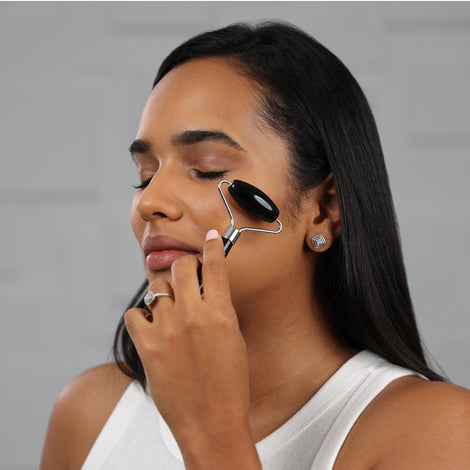 Affordable, yet superior. Spa Sciences is committed to bringing high-quality beauty devices & skincare without breaking the bank.
The Spa Sciences' GUA SHA & FACE CONTOURING ROLLER is inspired by ancient Chinese healing techniques. Used for thousands of years in Asia in beauty and self-care, this stone is carefully shaped into a double-sided facial roller to reduce puffiness in the face and under the eyes, flush out your lymphatic system, and increase circulation.
This black Obsidian Gua Sha set reveals a healthier, more radiant and contoured complexion. In addition, regular use of this Obsidian massaging set provides both relaxing and anti-aging benefits.
Who Should Use It?
All Skin Types.
Features & Benefits 
Obsidian Dual Roller:
Using the Obsidian roller will minimize the appearance of dark under-eye circles.
Helps tighten and reduce the appearance of pores.
Can be used cool, warmed or at room temperature.
Obsidian Gua Sha:
Promotes skin elasticity and firmness.
Reduces facial and jaw tension.
Depuffs, giving the face a more contoured appearance.
What's in the box
Please note: Spa Sciences offers a 1-year limited warranty on all devices. Register your Spa Sciences device within 14 days of purchase, and extend the warranty to 2 years of protection at no additional cost.

Obsidian Roller

Obsidian Gua Sha
How to use Gua Sha & Roller
STEP 1Apply your favorite oil or moisturizer on clean, dry skin.

STEP 2Use either side of Gua Sha or Roller, following the motions pictured below. Use medium pressure and repeat 4-5 times.

STEP 3Use Gua Sha & Roller set at least once per day for best results.
})