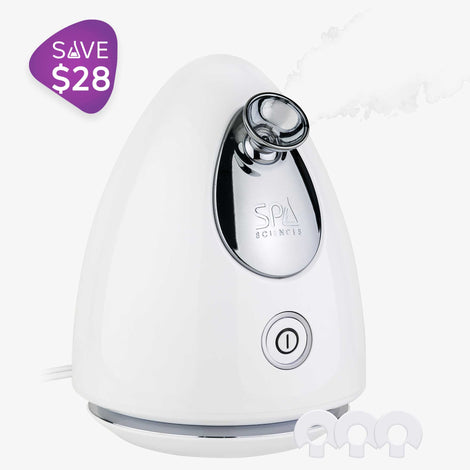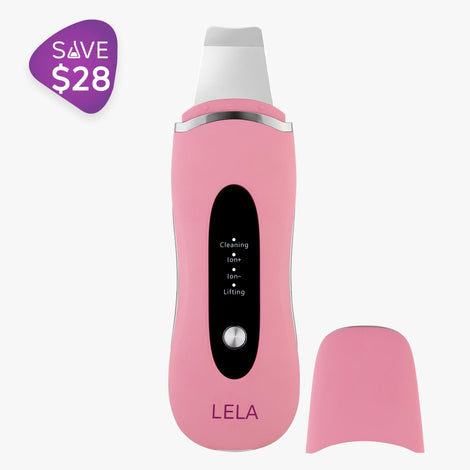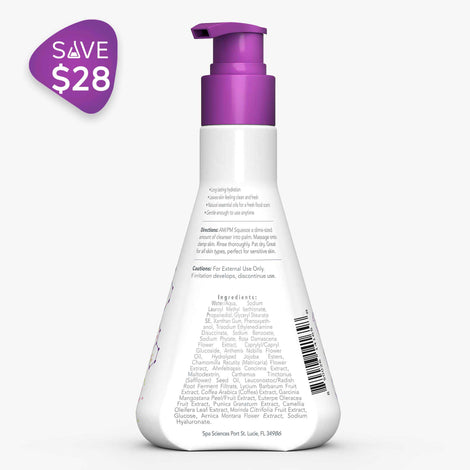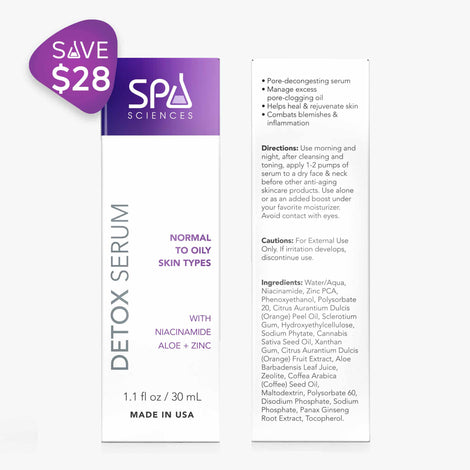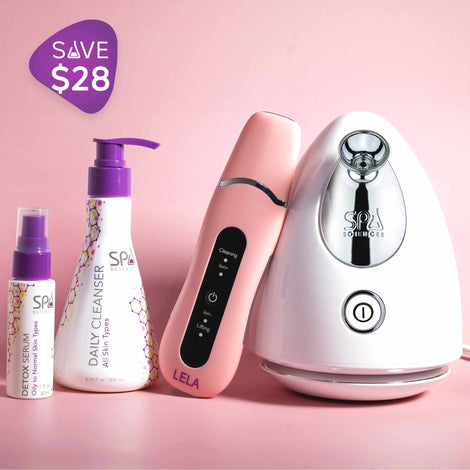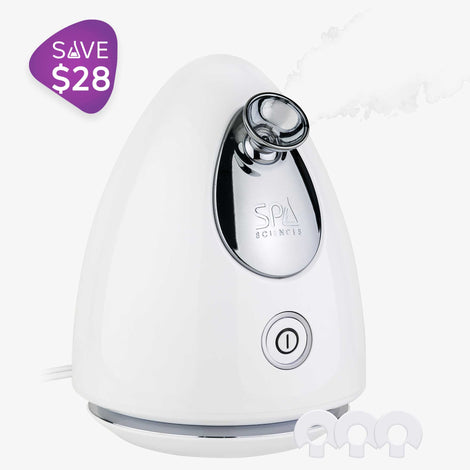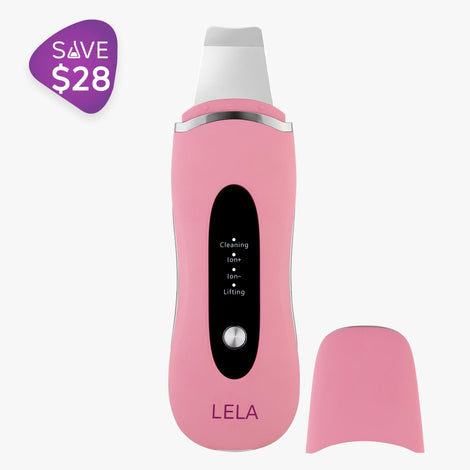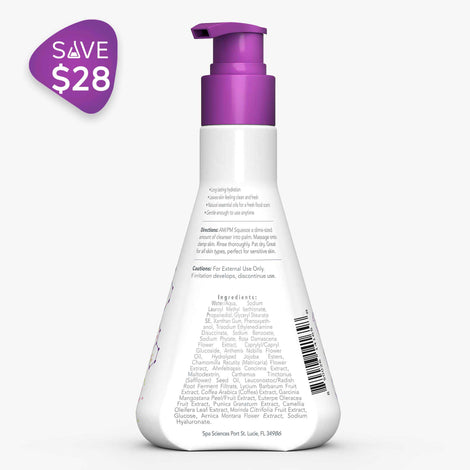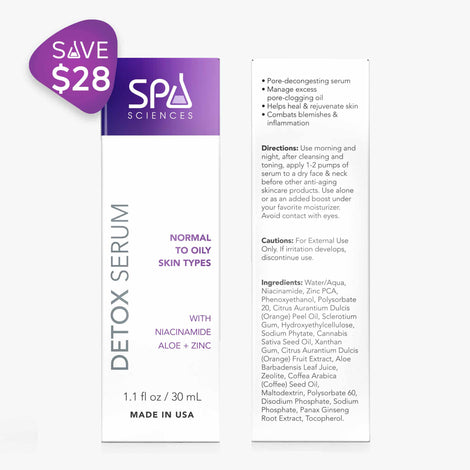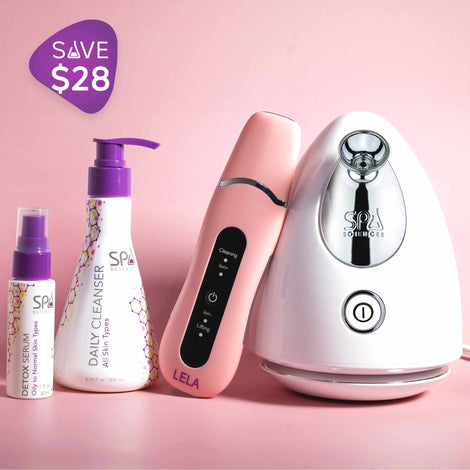 EVERYTHING you'll need for the perfect cleansing session, and to achieve your heathiest, most beautiful skin ever! Your pores will thank you.
What you're getting:
our complete CIRRA Steaming System,
our 4-in-1 LELA Ultrasonic Deep Cleaning Spatula,
our gentle Daily Cleanser with Chamomile & Hyaluronic Acid - 6.76 fl oz,
our decongesting Detox Serum with Niacinamide, Aloe & Zinc - 1.1 fl oz

Who should use it?
All Skin Types, including blemish-prone and combination.
FEATURES & BENEFITS
Looking for the perfect pore bundle that uses steam, an ultrasonic spatula, a gentle cleanser and detox serum to remove the gunk and keep skin healthy? Look no further than the Pore Perfection Bundle! Your pores will thank you later!
This bundle includes all of the necessary tools to get your pores looking their best. Here you'll have everything you need to achieve beautiful skin without having to go through multiple products.
WHAT'S INCLUDED
CIRRA Steamer Unit

Water Tank

Aromatherapy Basket

User Manual
Please note: Spa Sciences offers a 1-year limited warranty on all devices. Register your Spa Sciences device within 14 days of purchase, and extend the warranty to 2 years of protection at no additional cost.

4-in-1 Multi-function Skin Spatula Tool w/ LED Indicators

USB Charging Cable*

User Manual
*Please note: recommended for use only with 5V 1A or 5V 2A wall charger or via USB slot on your personal computer.
Any wall charger with different specs can cause the unit to overheat.

+ 1X Daily Cleanser 6.76 fl oz / 200 mL

+ 1X Detox Serum - 1.1 fl oz / 30 mL

})