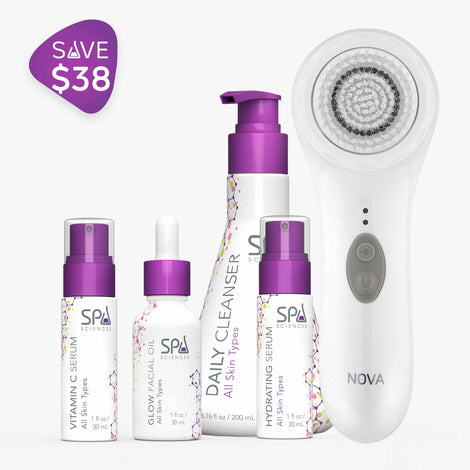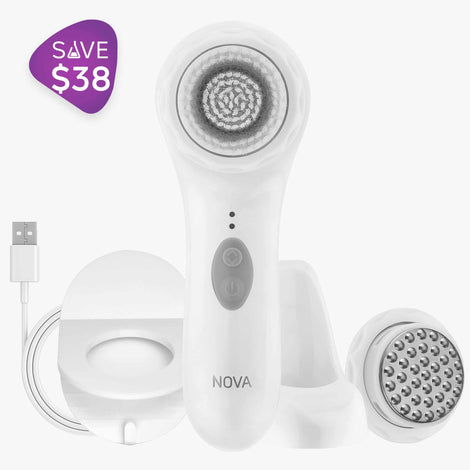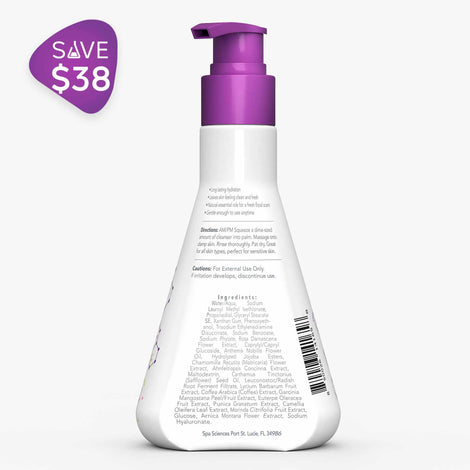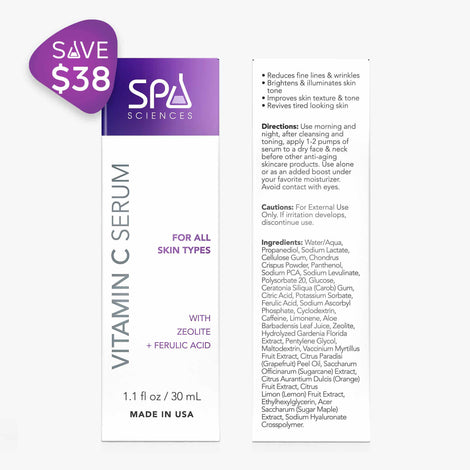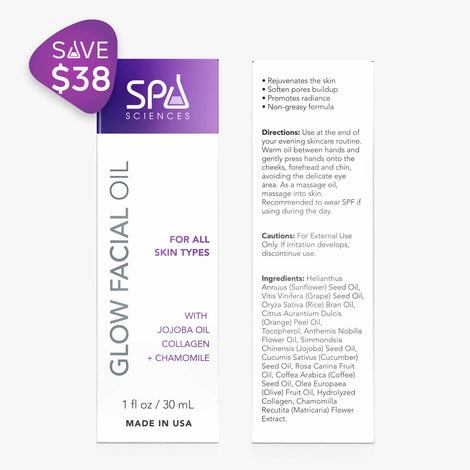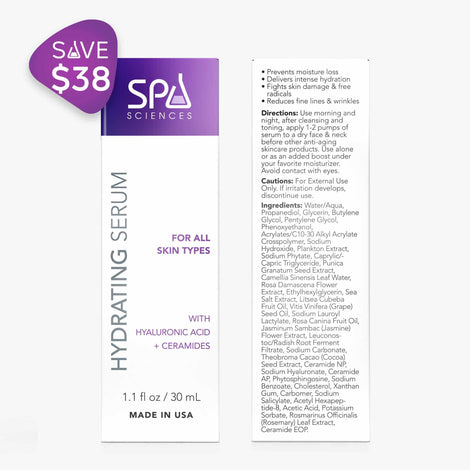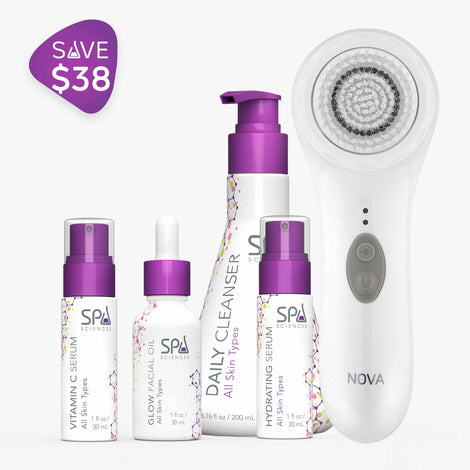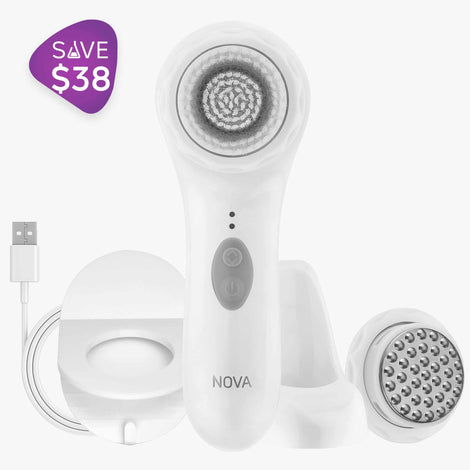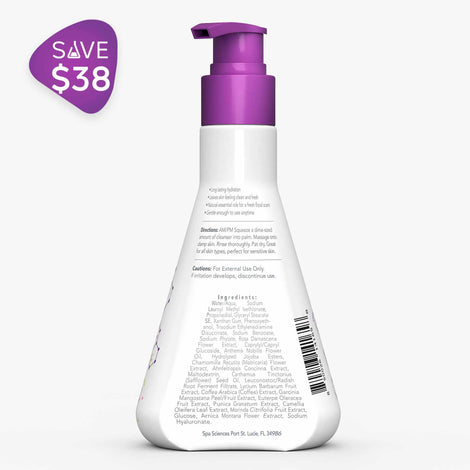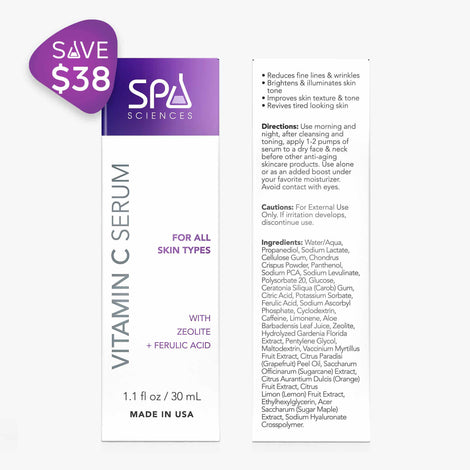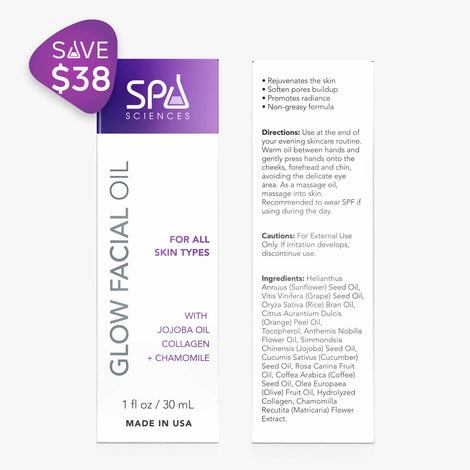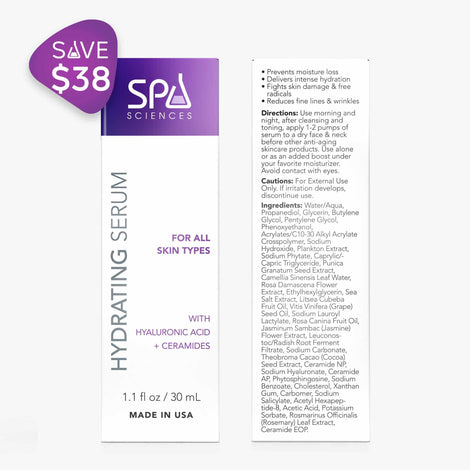 EVERYTHING you'll need for the perfect dermaplaning session, along with your SIMA!
This bundle will let you cleanse your face like never before, paving the way to achieving a smoother skin with your SIMA. Then our serums will help you hydrate and replenish your renewed skin for a gorgeous glow, and healthier skin.
What you're getting:
our complete, best-selling NOVA sonic cleansing brush system,
our gentle Daily Cleanser with Chamomile & Hyaluronic Acid - 6.76 fl oz
our Brightening Facial Vitamin C Serum with Zeolite & Ferulic Acid- 1.1 fl oz,
our Replenishing Facial Hydrating Serum with Hyaluronic Acid & Ceramides - 1.1 fl oz
our Revitalizing Glow Facial Oil with Jojoba Oil, Collagen & Chamomile - 1 fl oz

Who should use it?
All Skin Types, even sensitive skin. Perfect for SIMA/exfoliation preparation and post treatment.
FEATURES & BENEFITS
Want to get the absolute most out of your at-home dermaplaning sessions? This bundle includes our Daily Cleanser and NOVA to prep the skin to remove any impurities prior to using SIMA. Once you are finished and the top layer of skin & peach fuzz has been removed, apply the serums and Glow Oil to achieve a flawless and glowing complexion.
This All-In-One bundle is perfect to make golden hours 24/7 featuring a curated selection of purifying and skin nourishing products that will help you pre & post your next dermaplaning sesh.
WHAT'S INCLUDED
NOVA Cleansing Brush

Antimicrobial Brush Head

Serum Infusion Head

Wireless Charging Stand

USB Charging Cord*

Shower Caddy

User Manual

Coupon for Free Sensitive Antimicrobial Brush
*Please note: recommended for use only with 5V 1A or 5V 2A wall charger or via USB slot on your personal computer.
Any wall charger with different specs can cause the unit to overheat.

+ 1X Daily Cleanser 6.76 fl oz / 200 mL

+ 1X Vitamin C Serum - 1.1 fl oz / 30 mL

+ 1X Hydrating Serum - 1.1 fl oz / 30 mL

+ 1X Glow Facial Oil - 1 fl oz / 30 mL

})