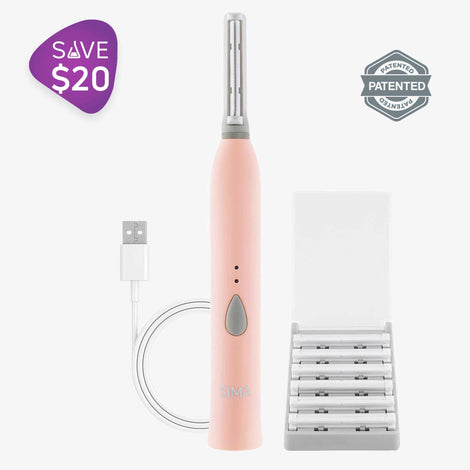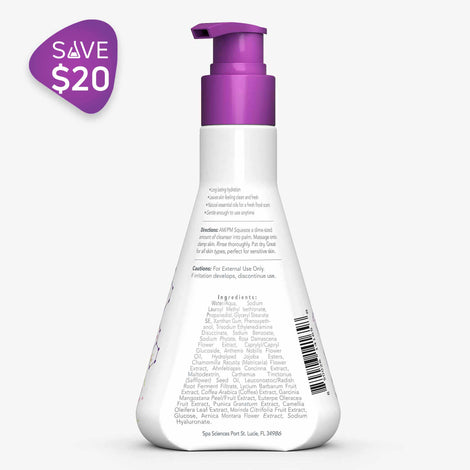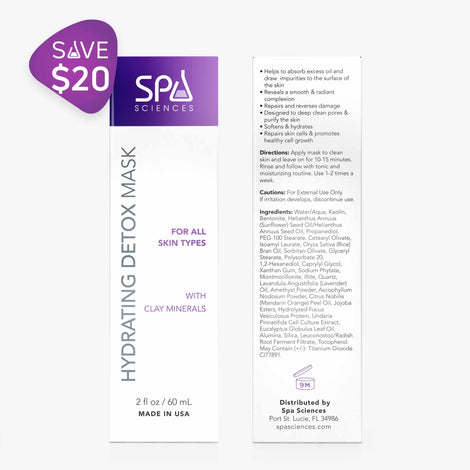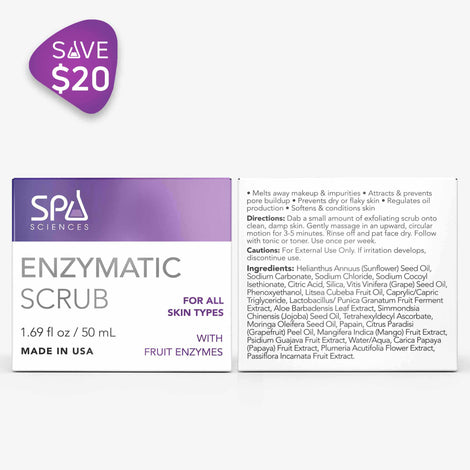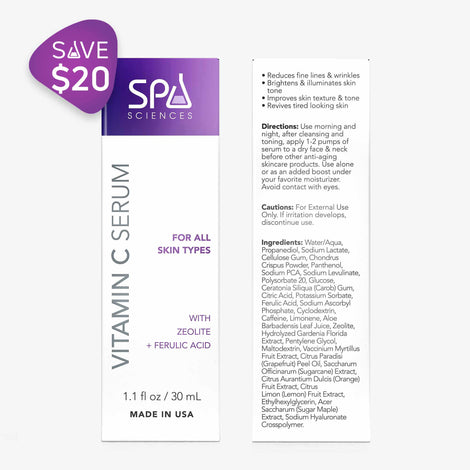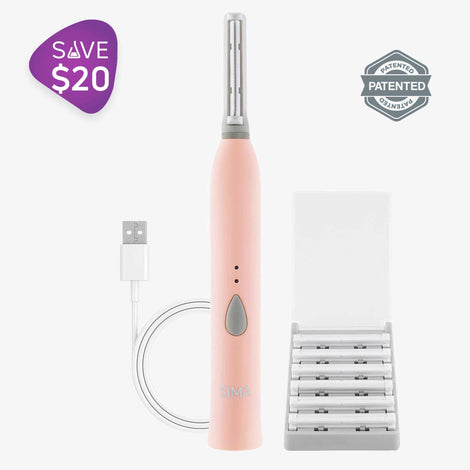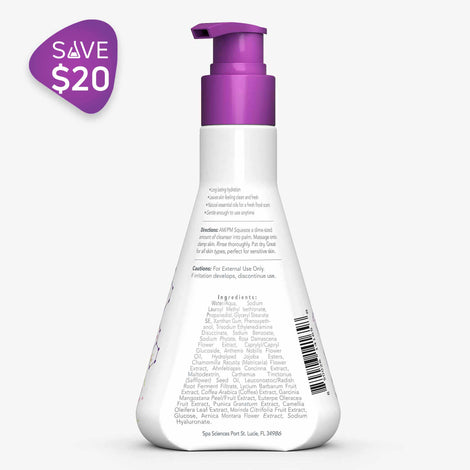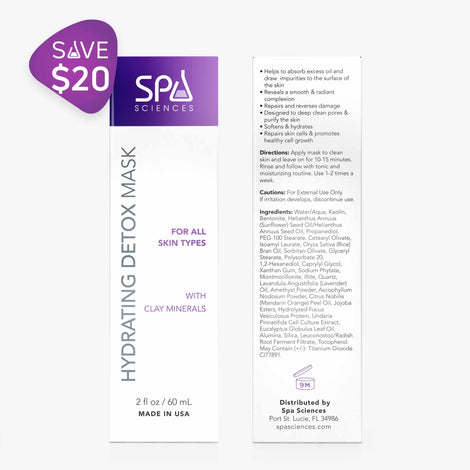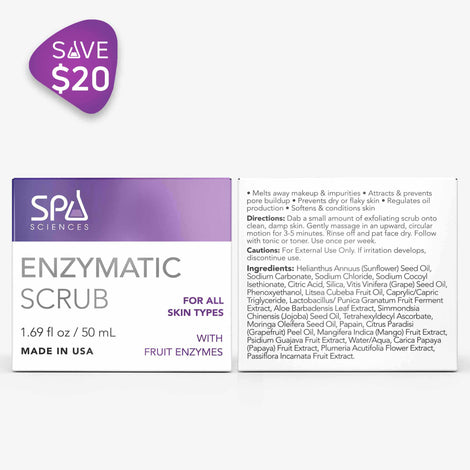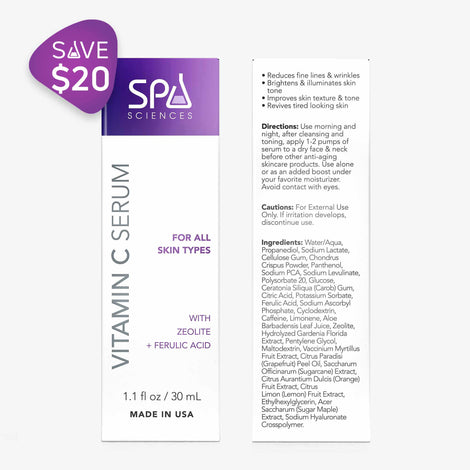 The Silky Smooth Set includes everything you need for soft, flawless facial skin.
What you're getting:
our patented SIMA Sonic Dermaplaning Device for Exfoliation & Peach Fuzz Removal
our Gentle Daily Cleanser with Chamomile & Hyaluronic Acid - 6.76 fl oz
our Polishing and Exfoliating Enzymatic Scrub with Fruit Enzymes - 1.69 oz
our Purifying Hydrating Detox Mask with Clay Minerals - 2 fl oz
our Brightening Vitamin C Serum with Zeolite & Ferulic Acid- 1.1 fl oz

Who should use it?
All Skin Types.
FEATURES & BENEFITS
The Daily Cleanser is a powerfully effective lather that clear away impurities that can be used morning and night. The Enzymatic Scrub is a gentle exfoliating scrub that polishes away dry, rough patches. It can be used once or twice weekly in the shower or bath. Couple that with the SIMA Sonic Dermaplaning Device, the protective Vitamin-C Serum and the Hydrating Detox mask and you have yourself the recipe to flawless skin.
WHAT'S INCLUDED
Please note: Spa Sciences offers a 1-year limited warranty on all devices. Register your Spa Sciences device within 14 days of purchase, and extend the warranty to 2 years of protection at no additional cost.

SIMA Dermaplaning Tool

7 Single-use Dermaplaning Heads

User Manual

USB Charging Cord*
*Please note: recommended for use only with 5V 1A or 5V 2A wall charger or via USB slot on your personal computer.
Any wall charger with different specs can cause the unit to overheat.

+ 1X Daily Cleanser 6.76 fl oz / 200 mL

+ 1X Enzymatic Scrub - 1.69 fl oz / 60 mL

+ 1X Detox Serum - 1 fl oz / 30 mL

+ 1X Hydrating Detox Mask - 2 fl oz / 60 mL

+ 1X Vitamin C Serum - 1.1 fl oz / 30 mL

})