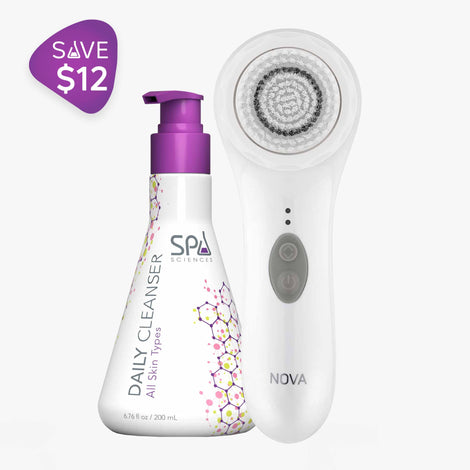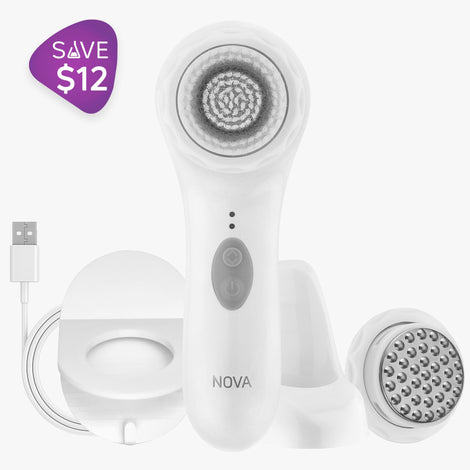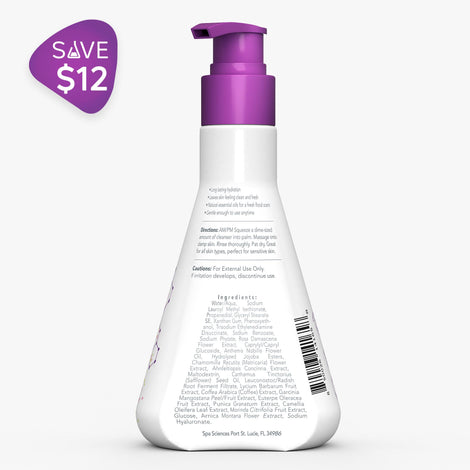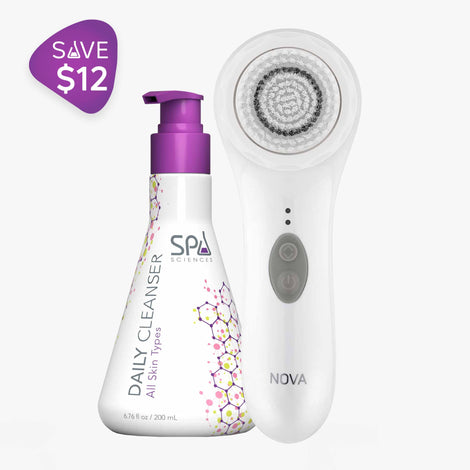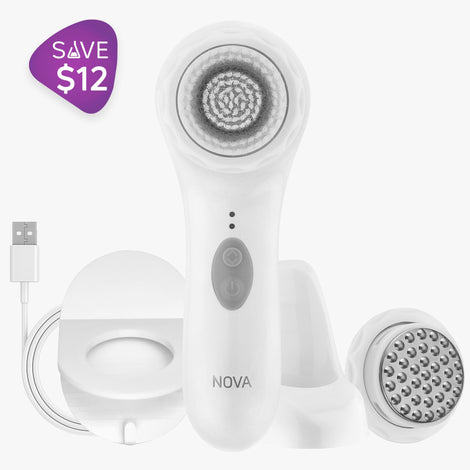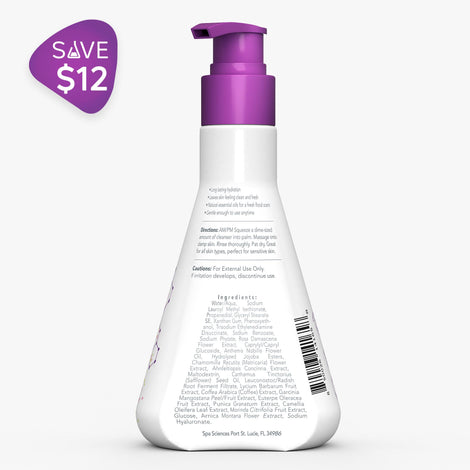 Start your dermaplaning treatment the best way possible!
This bundle will let you cleanse your face like never before, paving the way to achieving a smoother skin with your SIMA.
What you're getting:
our complete, best-selling NOVA sonic cleansing brush system,
our gentle Daily Cleanser with Chamomile & Hyaluronic Acid - 6.76 fl oz

Who should use it?
All Skin Types, even sensitive skin. Perfect for SIMA/exfoliation preparation.
FEATURES & BENEFITS
To maximize the benefits of dermaplaning, it is essential to start with a clean face. That's why we created this special bundle especially for our SIMA users.
Leave your skin feeling baby soft with this bundle. See a difference in your skin making it feel cleaner and smoother. It's super-fast and easy to use. Introducing the Sonic Cleansing Brush and Skin Cleanser Bundle from Spa Science! This bundle includes the NOVA sonic cleansing brush and our gentle, water-based Daily Cleanser.
The sonic technology in NOVA helps to remove dirt and impurities from your skin quickly and efficiently, while the patented antimicrobial protection ensures that your skin stays healthy and free of infection. The lather created by the cleanser is gentle but effective, leaving your skin feeling soft and clean without over drying it out. Whether you're looking for an everyday cleanser to keep your skin clean and healthy or you're in need of a new brush to help you get rid of stubborn dirt and makeup, our Sonic Cleansing Brush and Skin Cleanser Bundle is perfect for you!
WHAT'S INCLUDED
NOVA Cleansing Brush

Antimicrobial Brush Head

Serum Infusion Head

Wireless Charging Stand

USB Charging Cord*

Shower Caddy

User Manual

Coupon for Free Sensitive Antimicrobial Brush
*Please note: recommended for use only with 5V 1A or 5V 2A wall charger or via USB slot on your personal computer.
Any wall charger with different specs can cause the unit to overheat.

+ 1X Daily Cleanser 6.76 fl oz / 200 mL

})