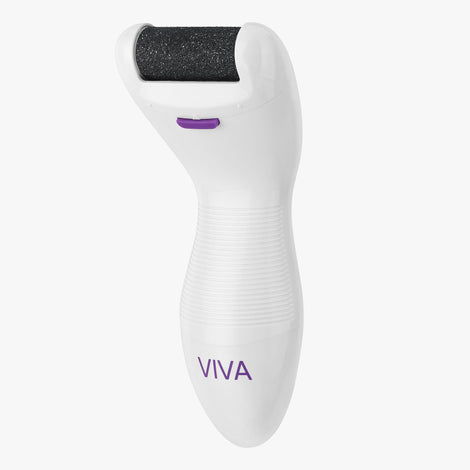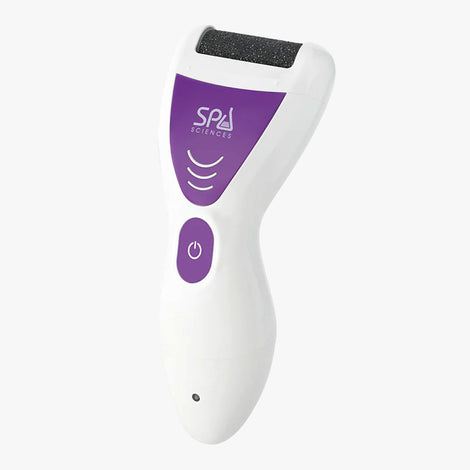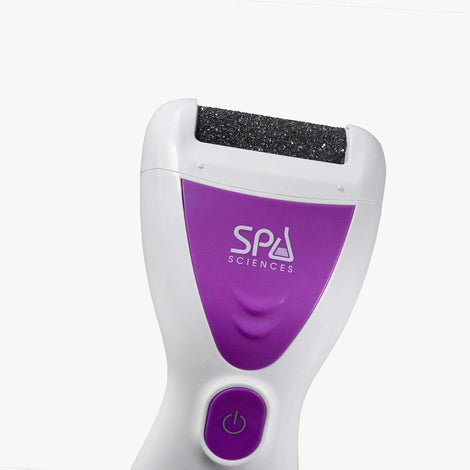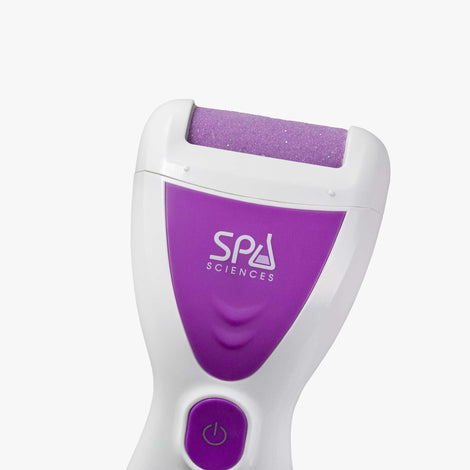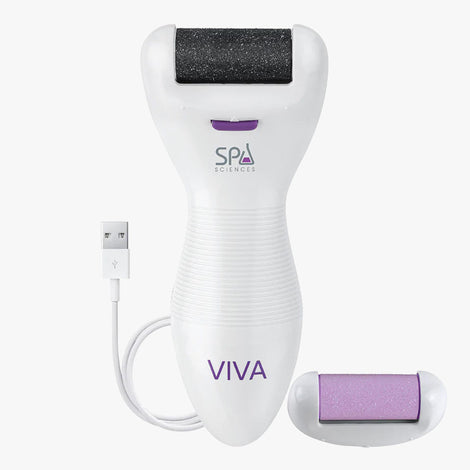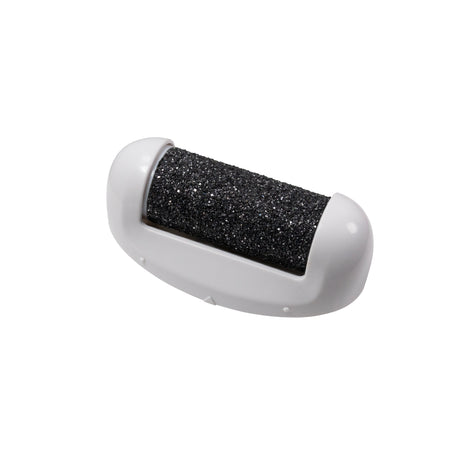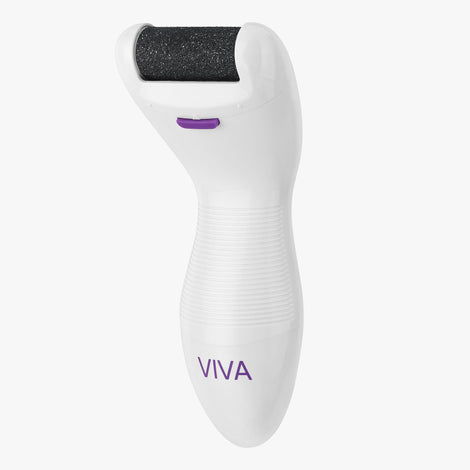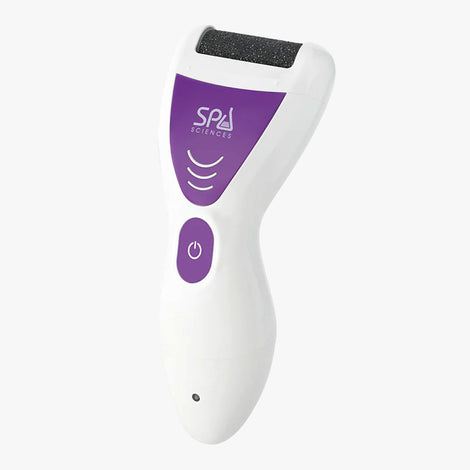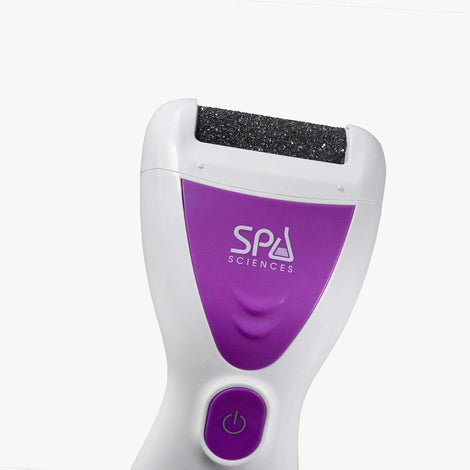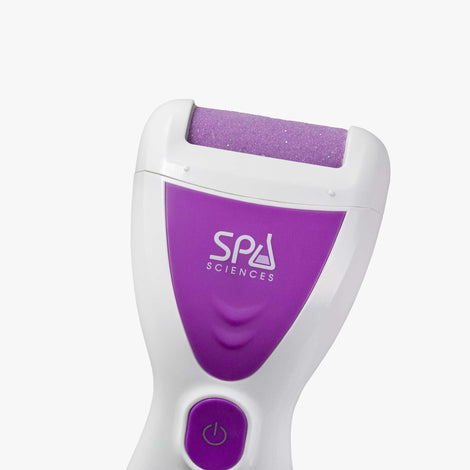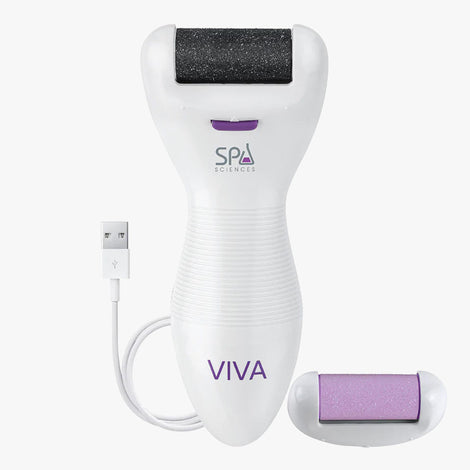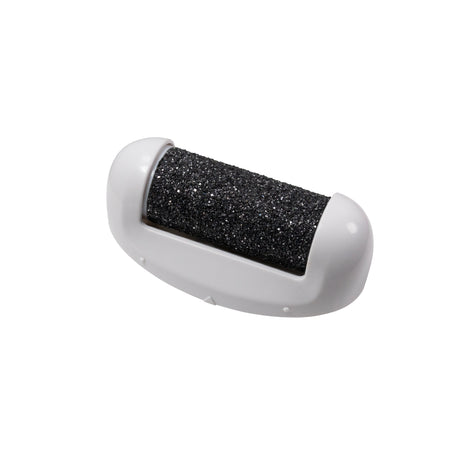 Affordable, yet superior. Spa Sciences is committed to bringing high-quality beauty devices & skincare without breaking the bank.
VIVA is a waterproof, rechargeable and diamond dust certified skin smoothing device that targets rough and callused areas on the feet to provide instantly softer, smoother and brighter skin. VIVA is a foot smoothing tool that can be used in place of professional treatments or used to extend the length between foot treatments.
The unique 360-degree rotating treatment head and ergonomically designed handle make VIVA a simple, painless and quick way to transform your feet and improve confidence in the comfort of your own home.
Who Should Use VIVA?
All skin types.
FEATURES & BENEFITS
2-in-1 Skin Smoothing Treatment

Coarse file / Smoothing head utilizes diamond crystals to provide professional-grade exfoliation and remove rough skin.

Fine file / Smoothing Head

Uses smaller diamond crystals to provide a smoothing polish and soft feel to the feet.

360 Degree Rotating Head

Makes Pedi smoothing quick and easy.
What's in the box
Please note: Spa Sciences offers a 1-year limited warranty on all devices. Register your Spa Sciences device within 14 days of purchase, and extend the warranty to 2 years of protection at no additional cost.

VIVA Advanced Pedicure Foot Care Tool

Coarse File/Smoothing Head

Fine File/Smoothing Head

USB Charging Cord*

Mini Cleaning Brush

User Manual
*Please note: recommended for use only with 5V 1A or 5V 2A wall charger or via USB slot on your personal computer.
Any wall charger with different specs can cause the unit to overheat.
How to use VIVA
STEP 1Charge VIVA for 6 to 9 hours before first use.

STEP 2Cleanse the skin on the feet and pat dry--Dryer skin will get better exfoliating treatment.

STEP 3Attach the coarse smoothing head. This treatment head removes the bulk of dead skin.

STEP 4Start with the low speed and make gentle contact with the areas you wish to smooth. *Pro Tip* DO NOT use on skin for more than 2-3 seconds at a time. Stop using if your skin becomes inflamed.

STEP 5When VIVA is powered OFF, remove the coarse smoothing head, and attach the fine smoothing head--Repeat step 3.
User Manual

Check out our user manual below for more information on the VIVA

})